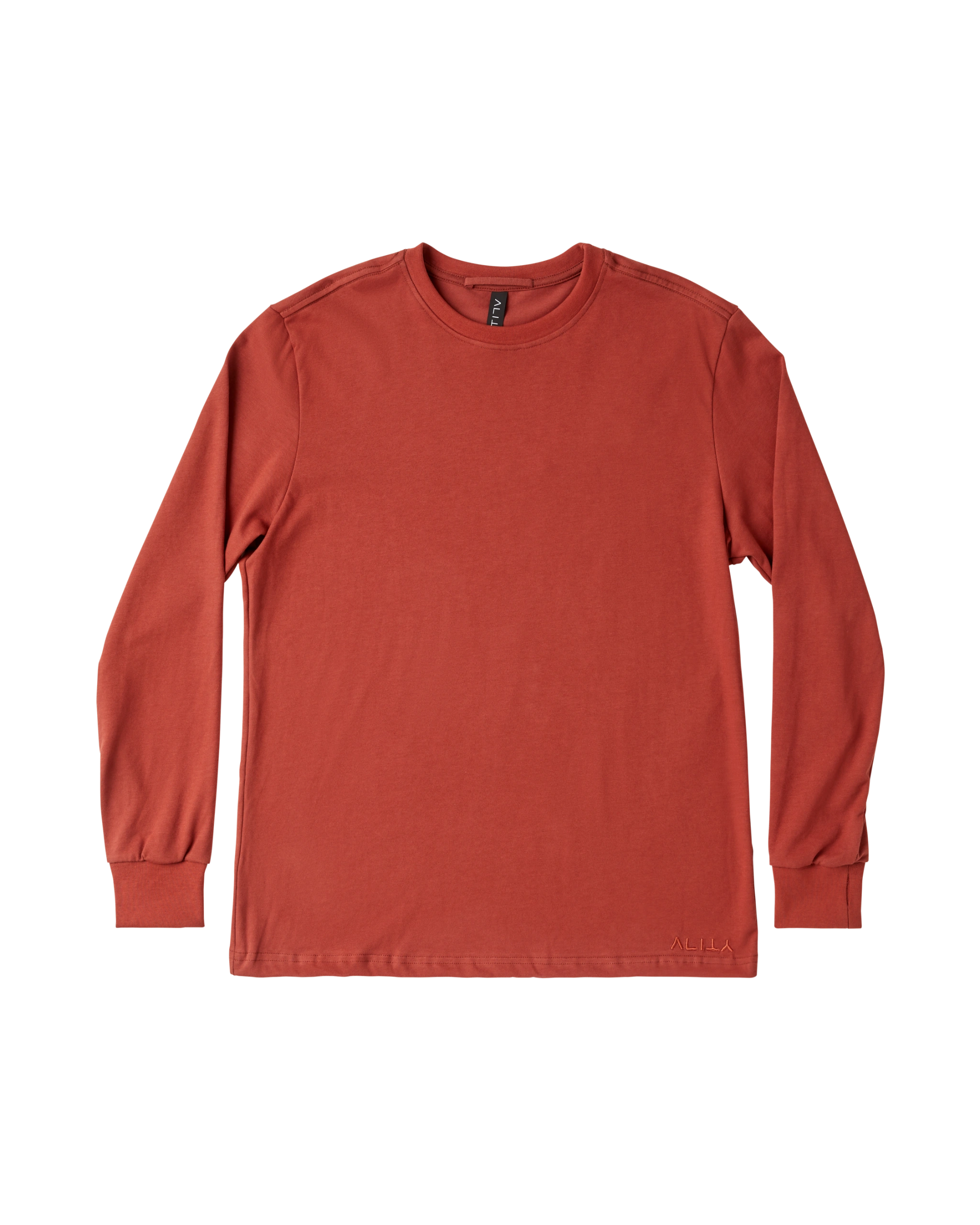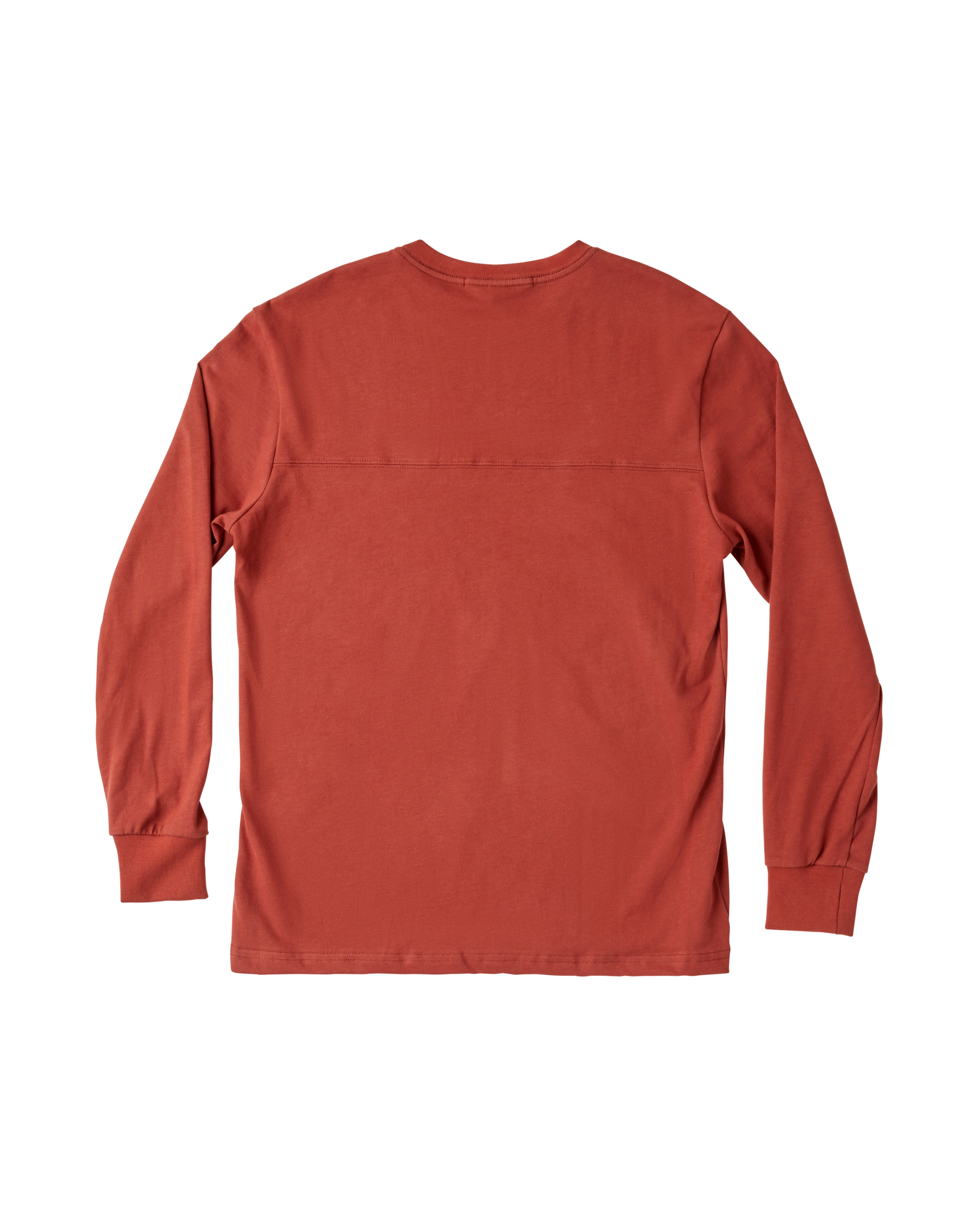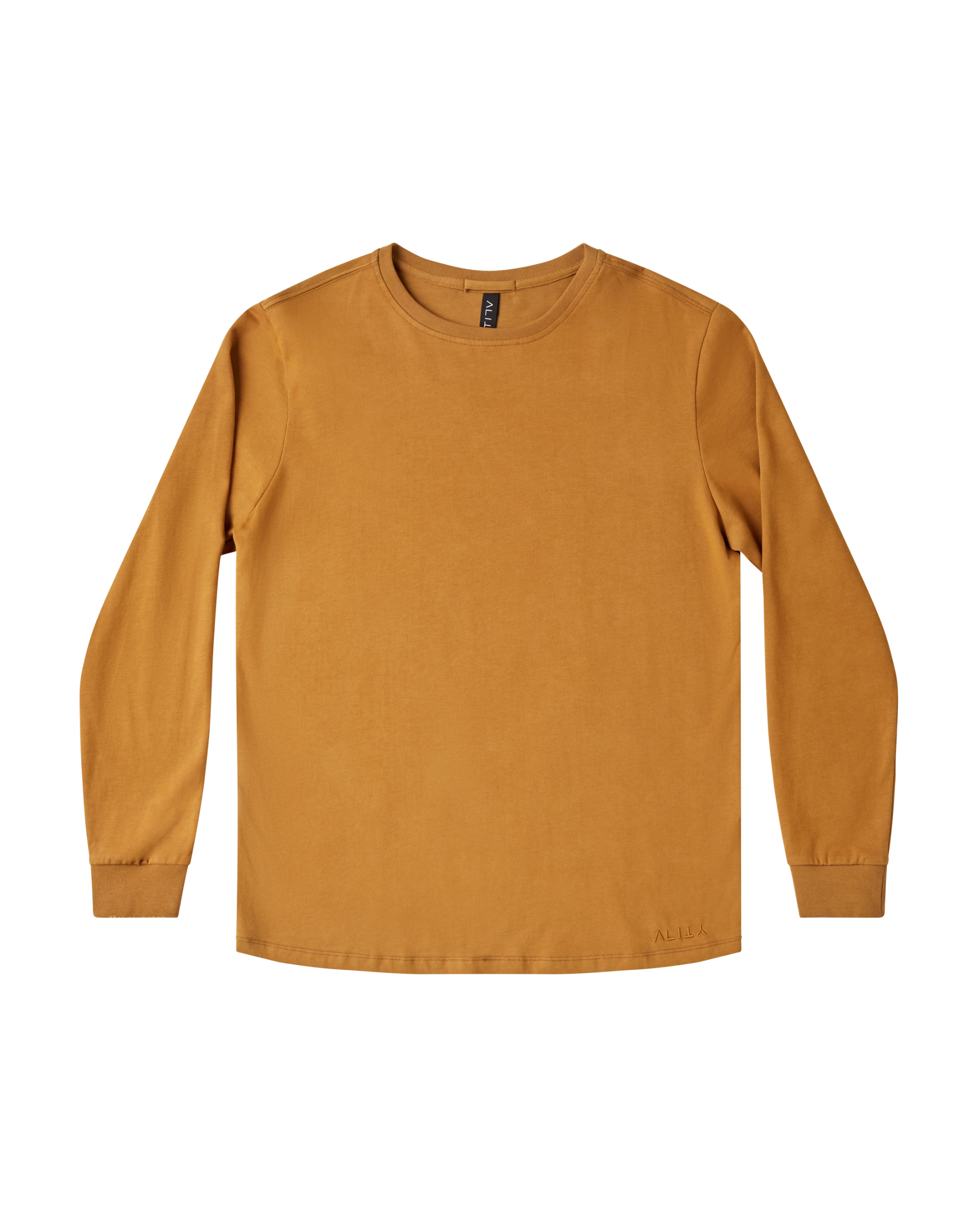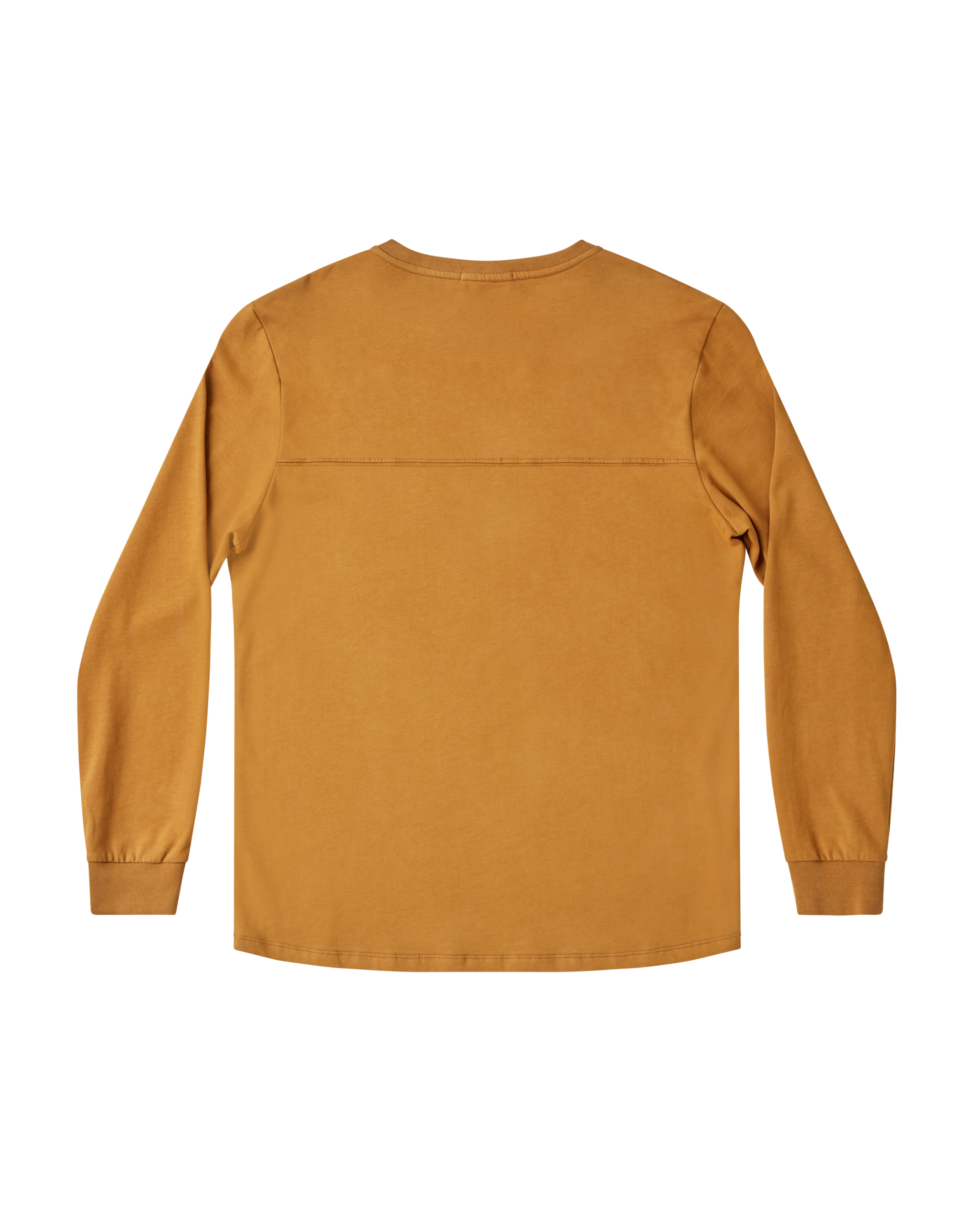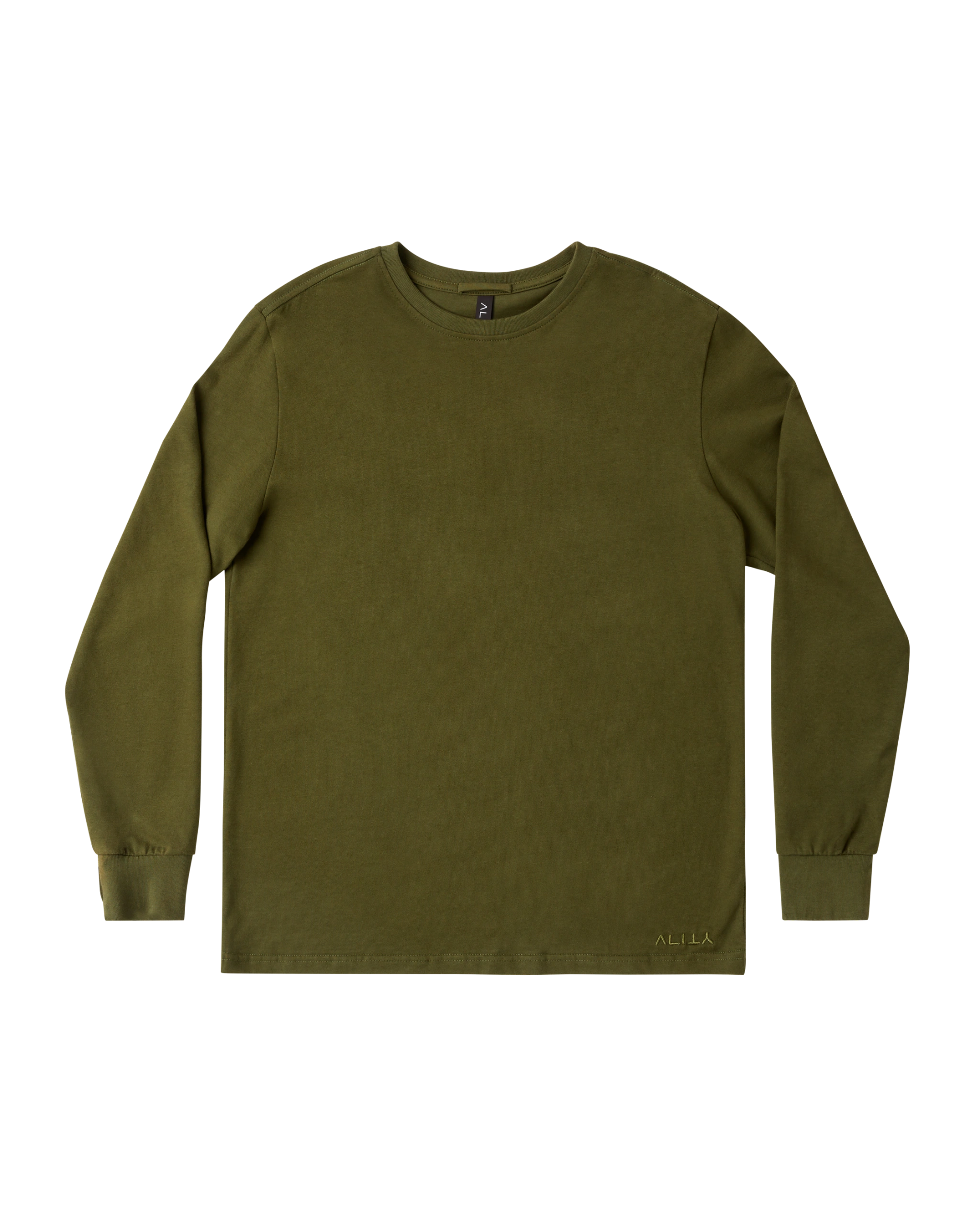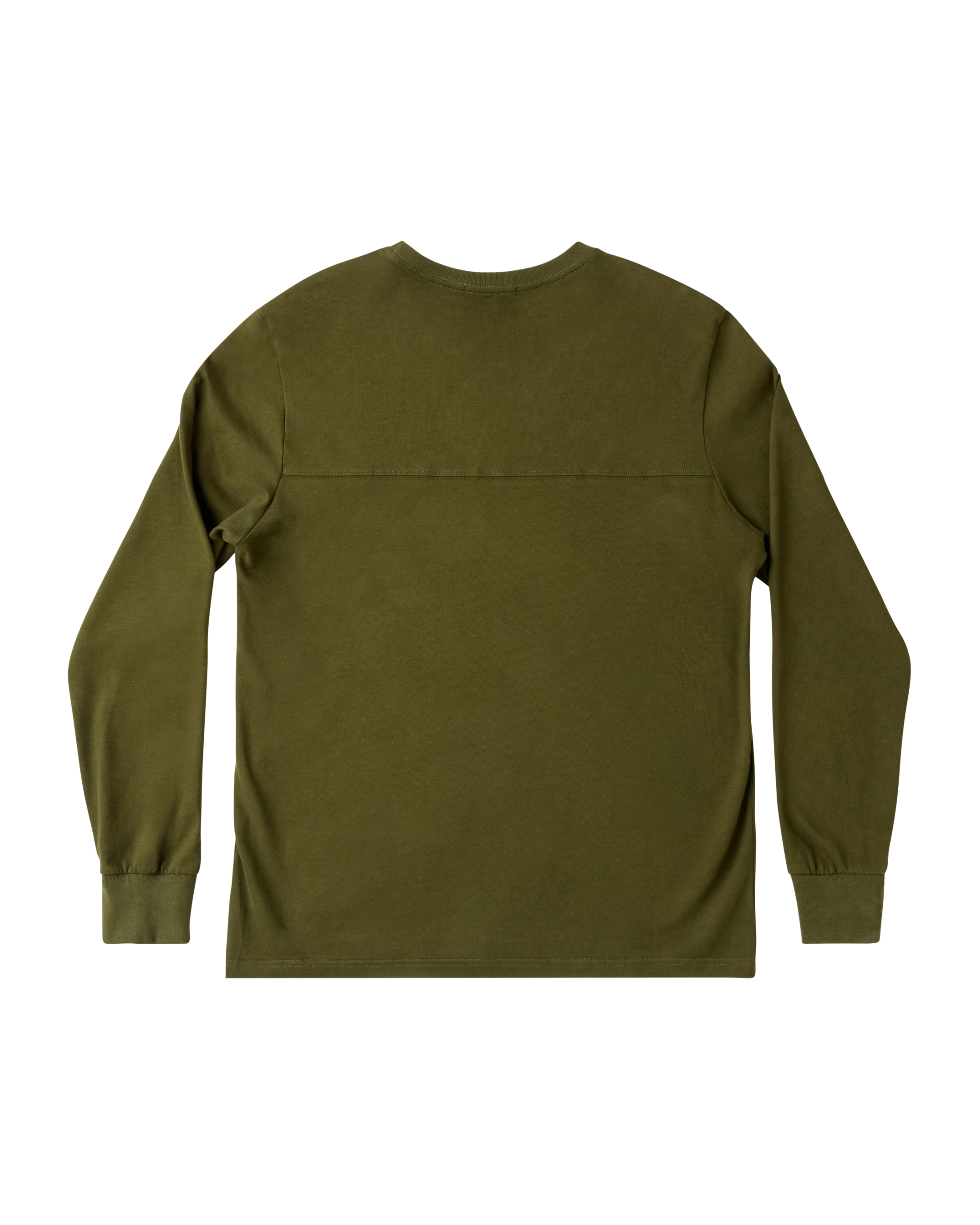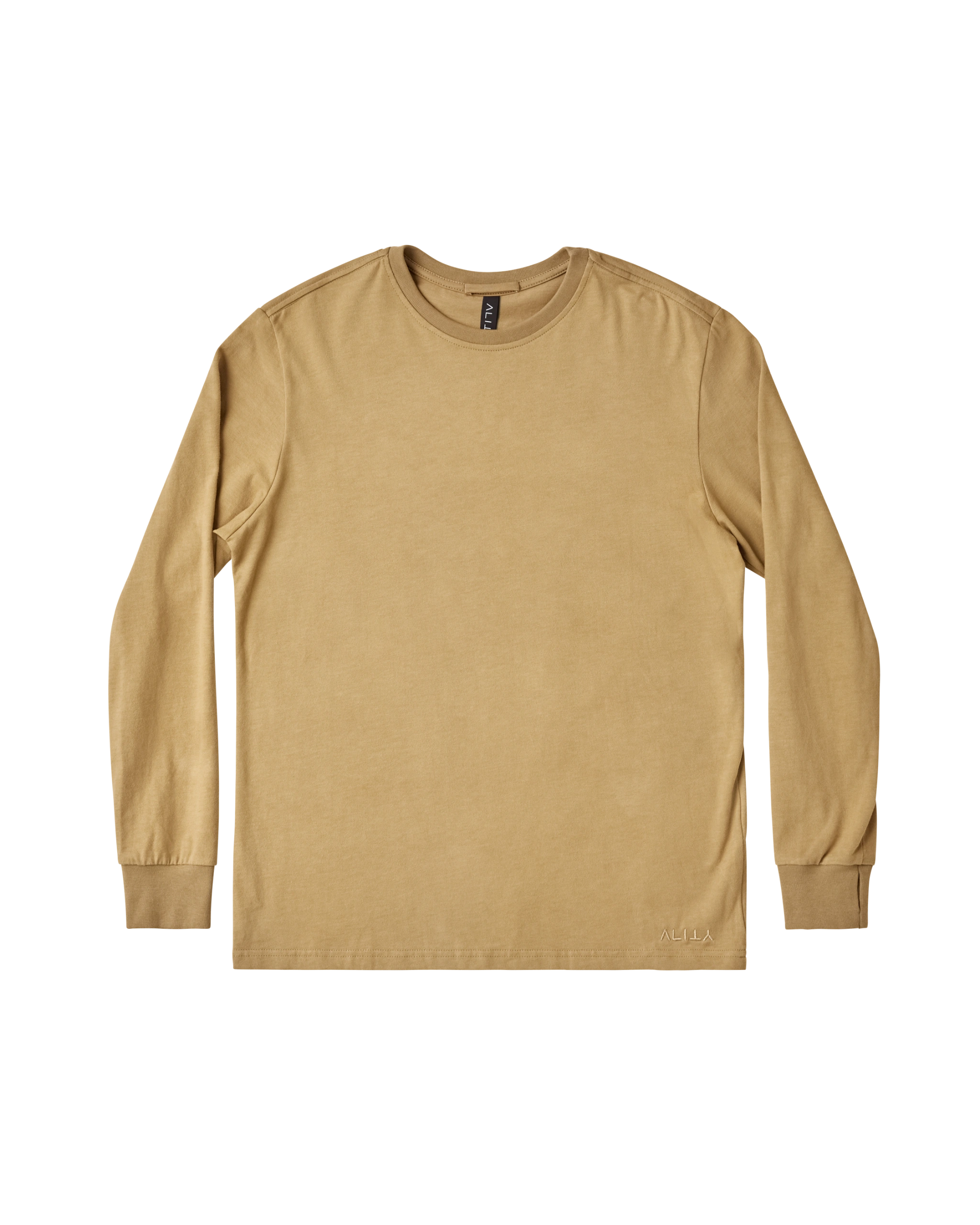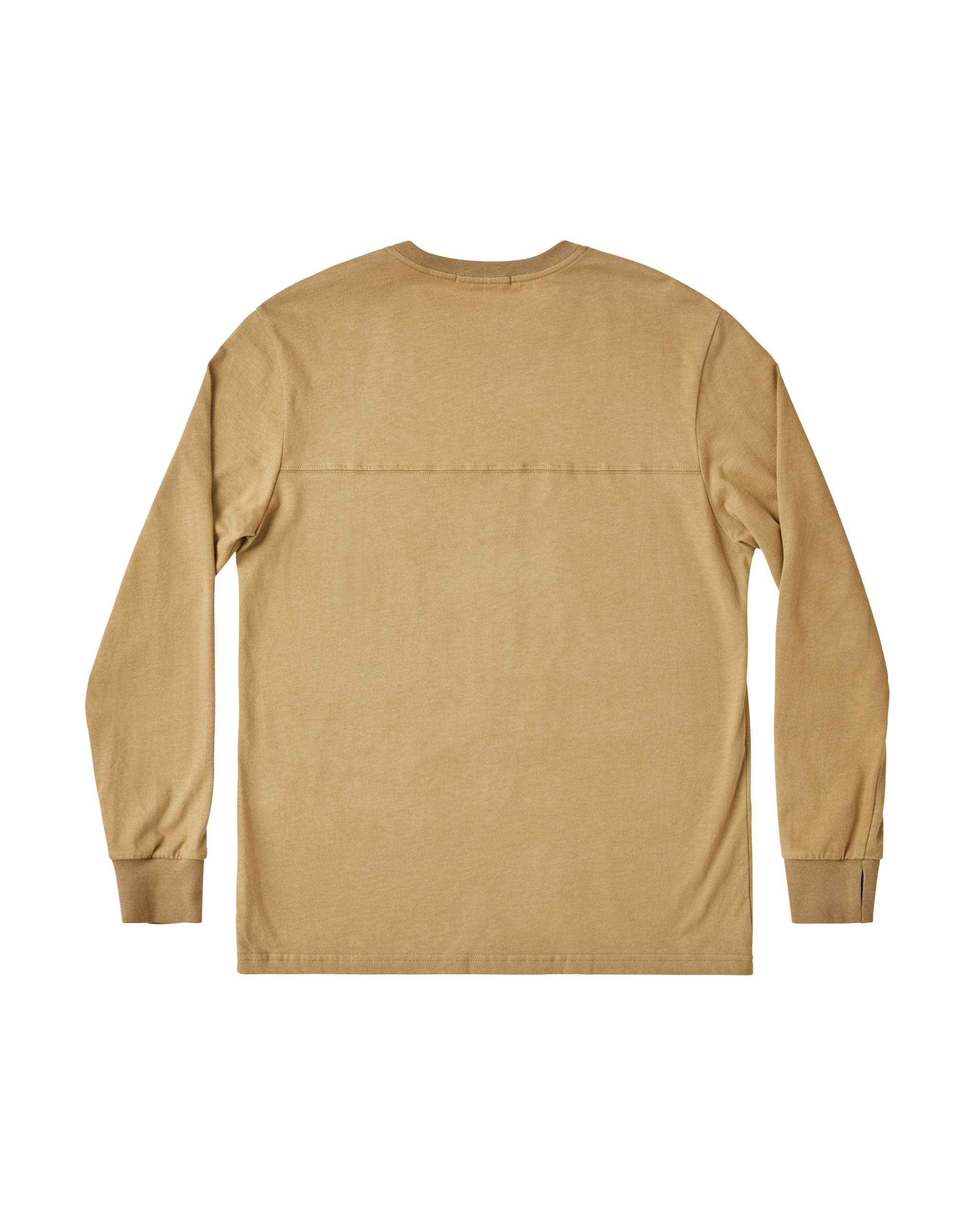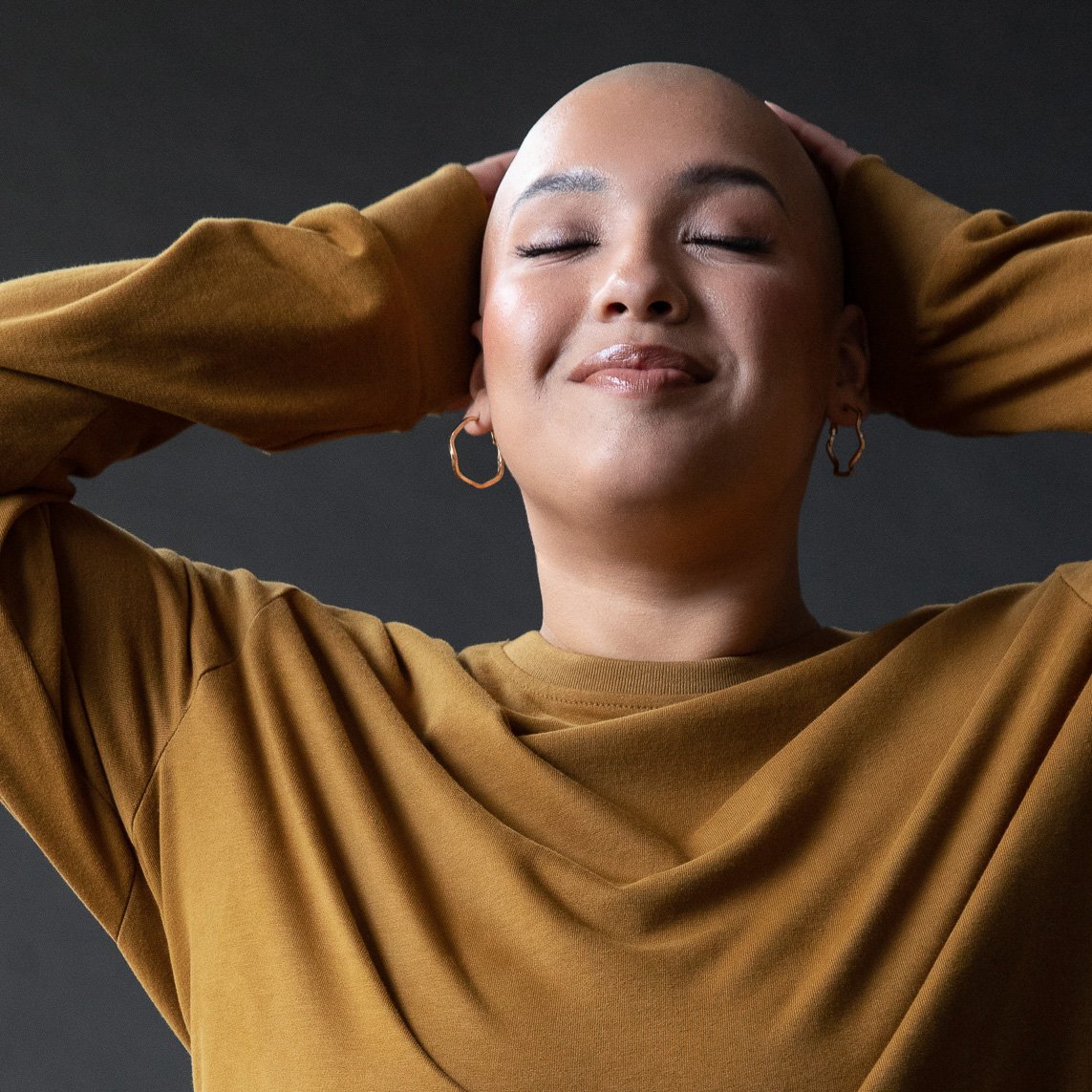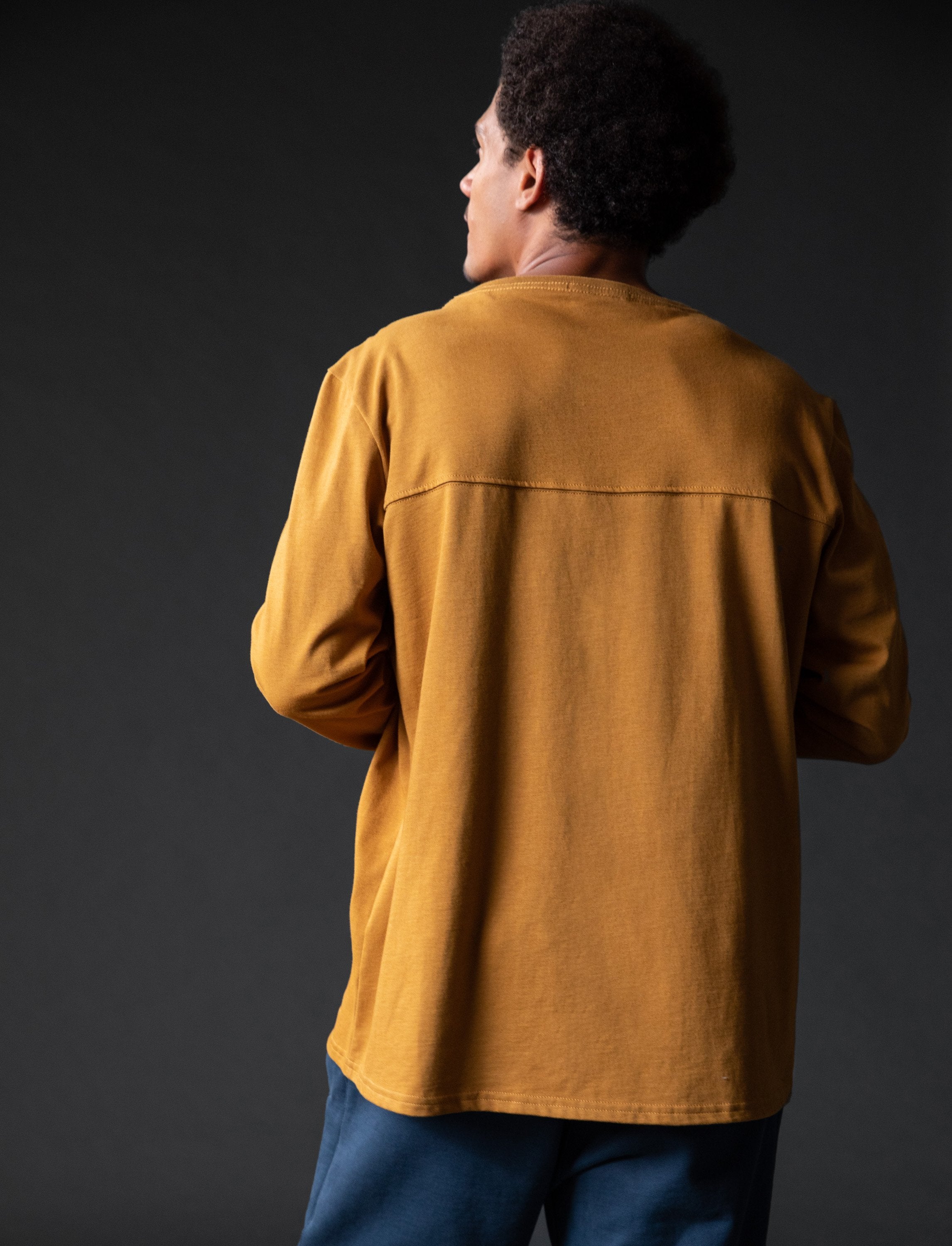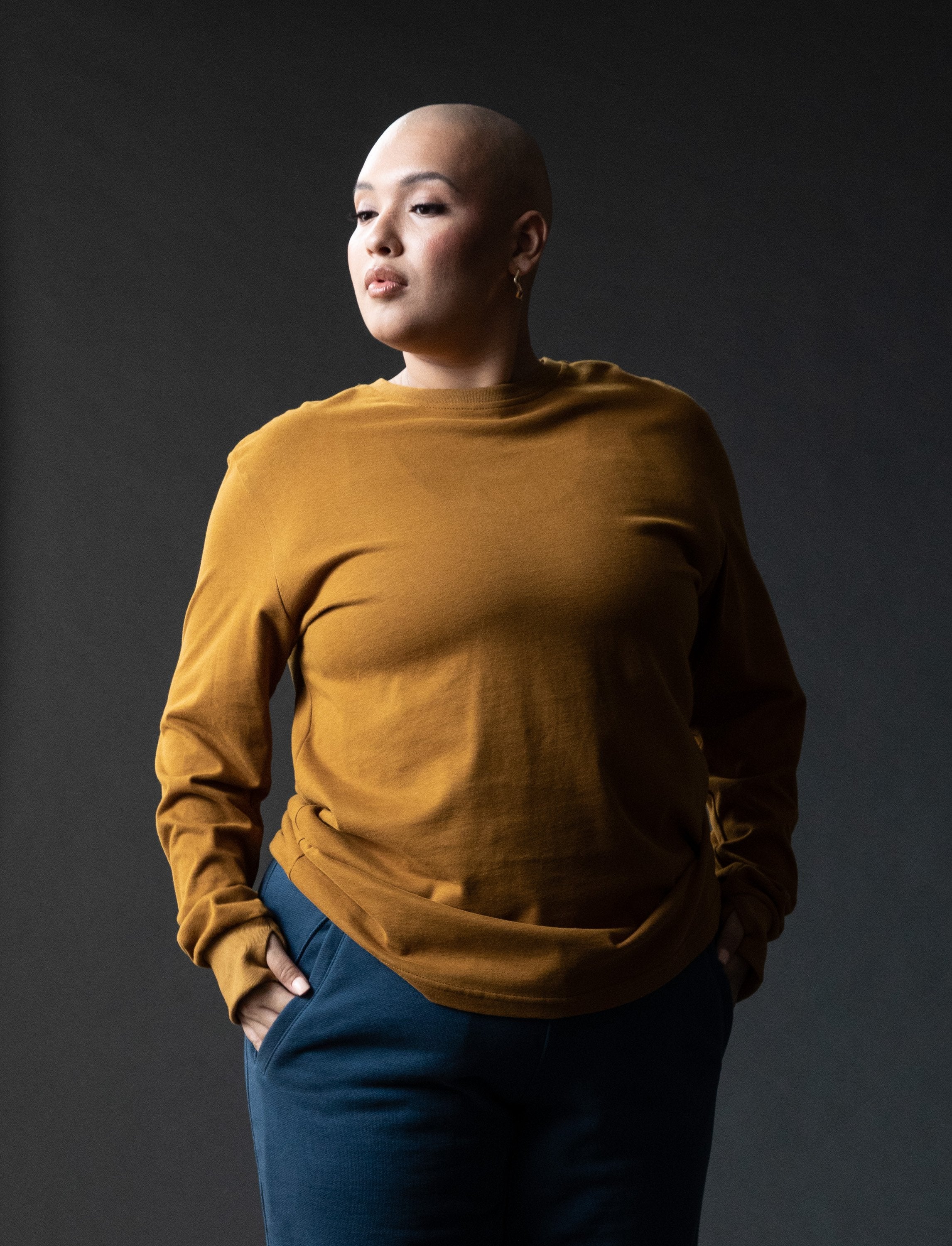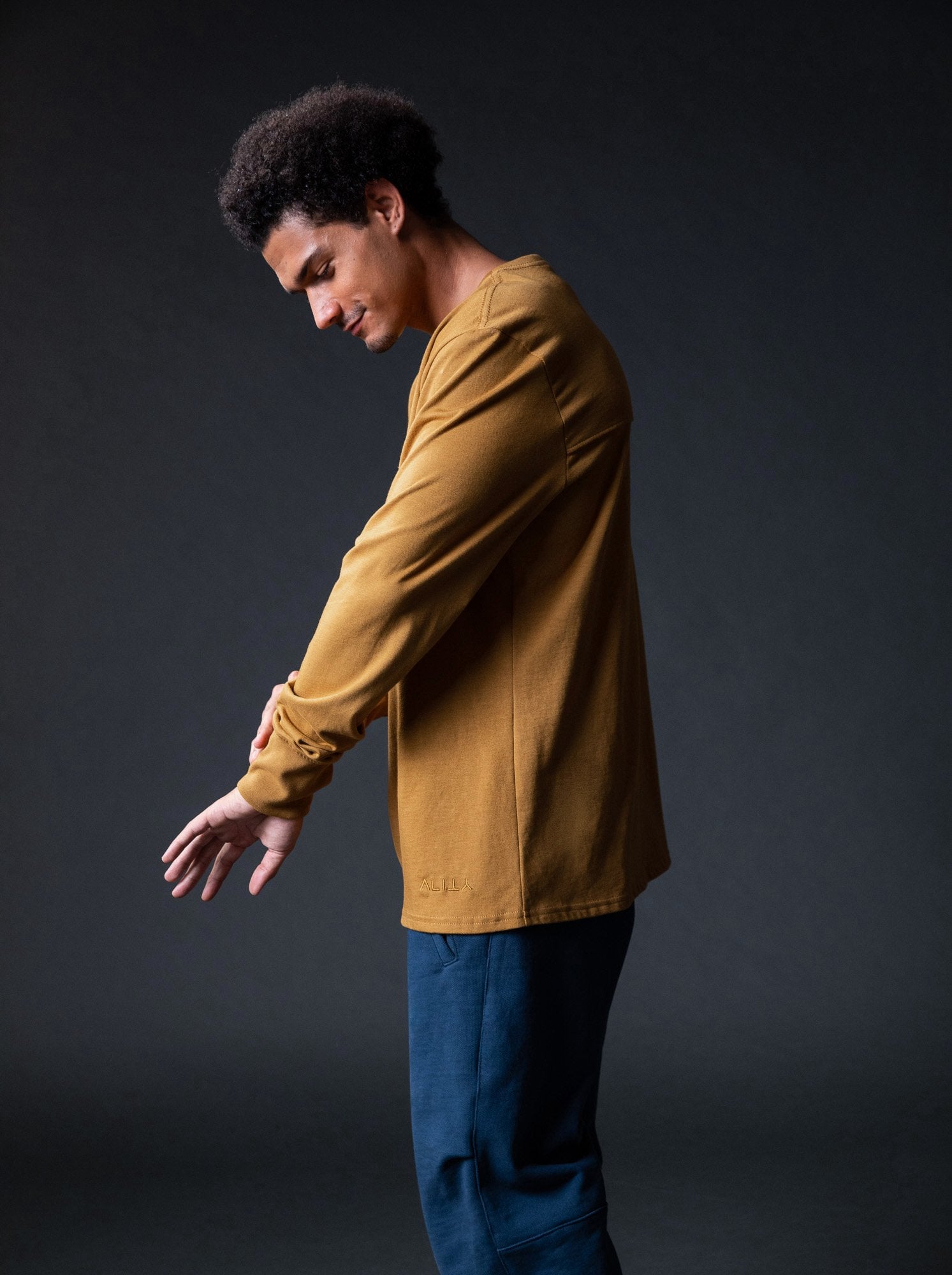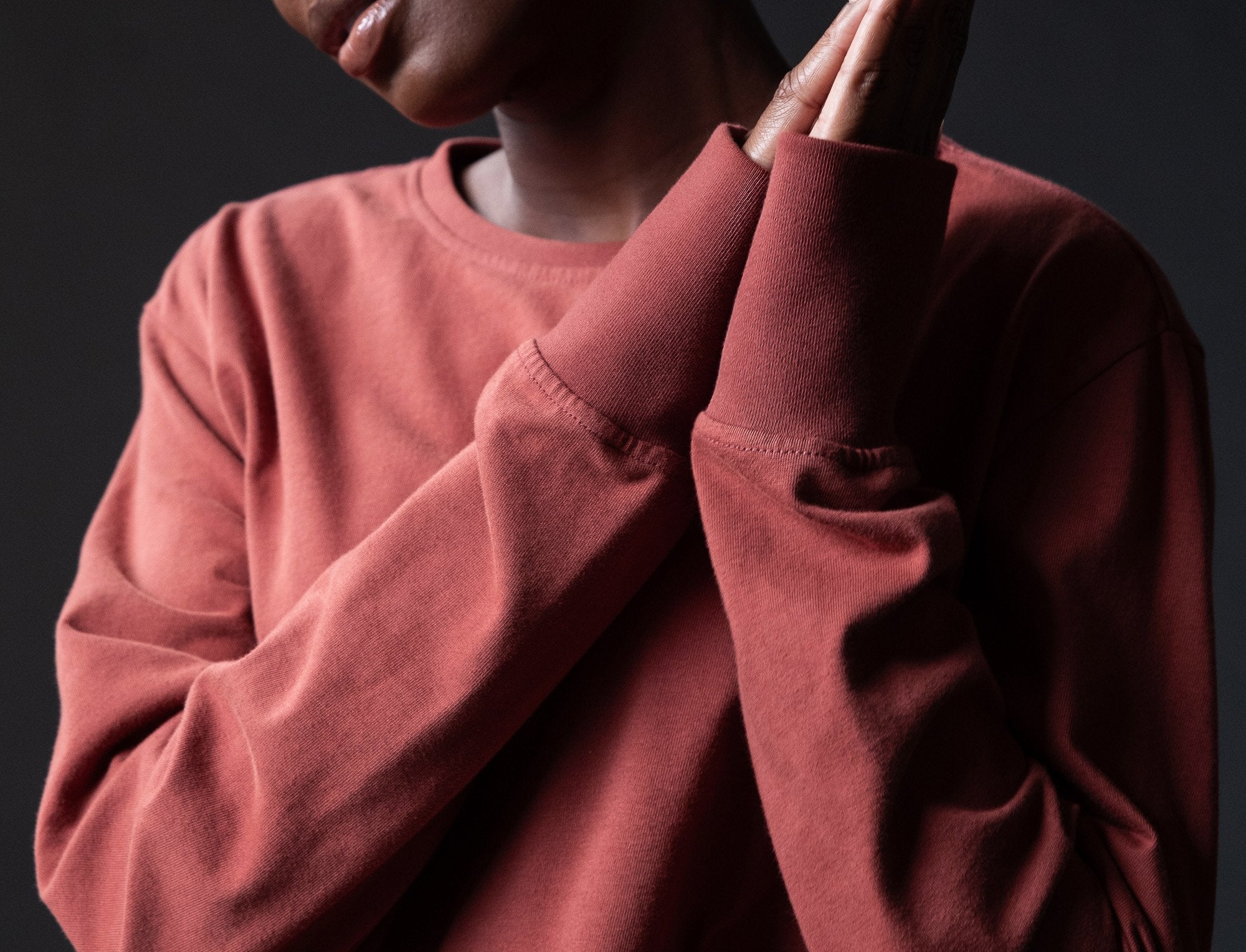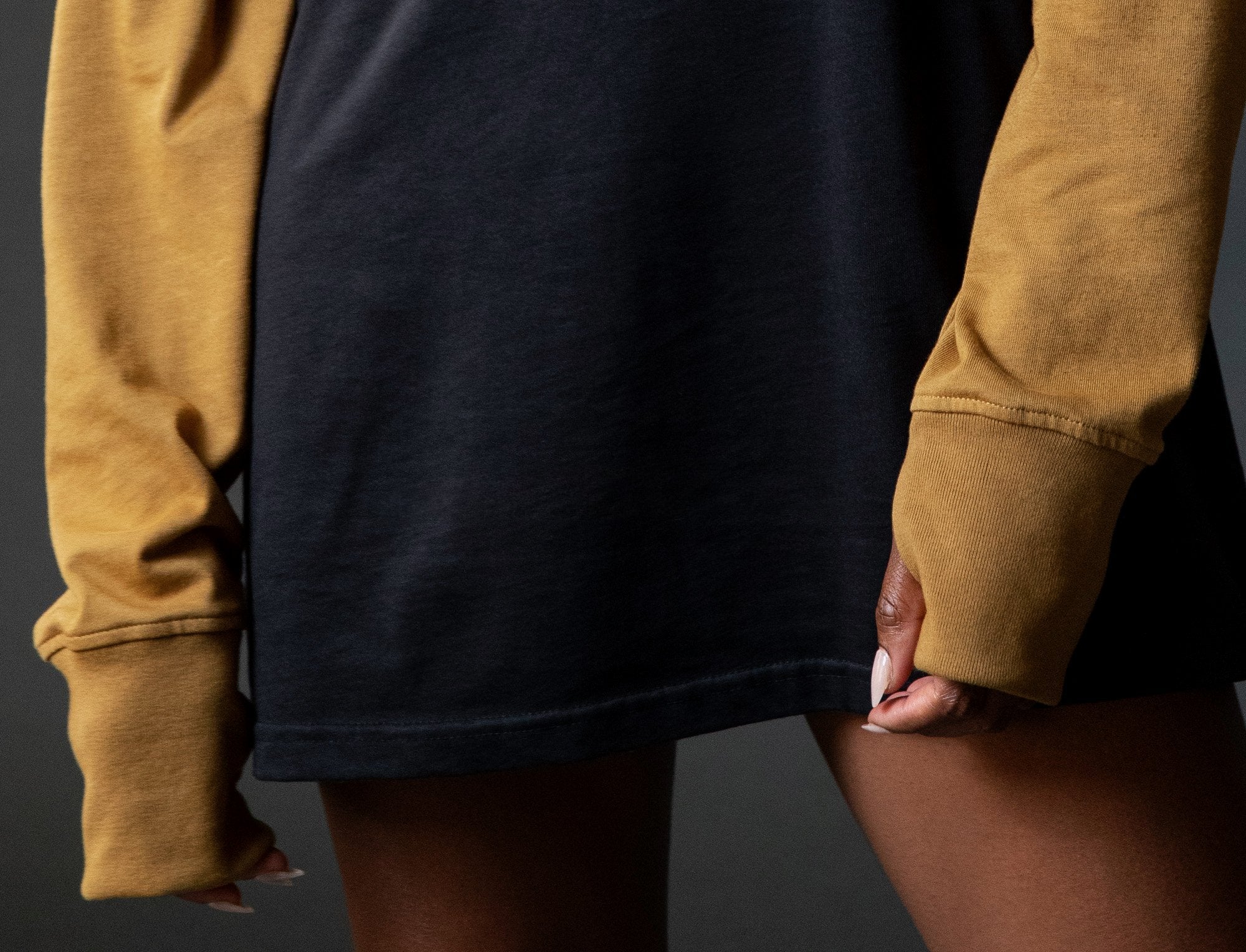 OVERSIZED BY DESIGN.
SIZE DOWN FOR A CLOSER FIT.
FREE SHIPPING IN THE USA.
Nape to knuckles, this buttercream meets sponge cake long sleeve shirt feels like a hug.
Fabric and feel
SOFT-BRUSHED LUXURY
As if you didn't already know, The Full Sleeve says you're enough. 100% premium Pima cotton jersey, sourced from California-grown fiber, brushed, soft-sueded, and sown of handmade fabric produced in Los Angeles, this t-shirt coats the wingspan of a songbird or condor. It has room for you. All of you. This garment is a hug, snuggle, and pleasant memory wrapped into a t-shirt.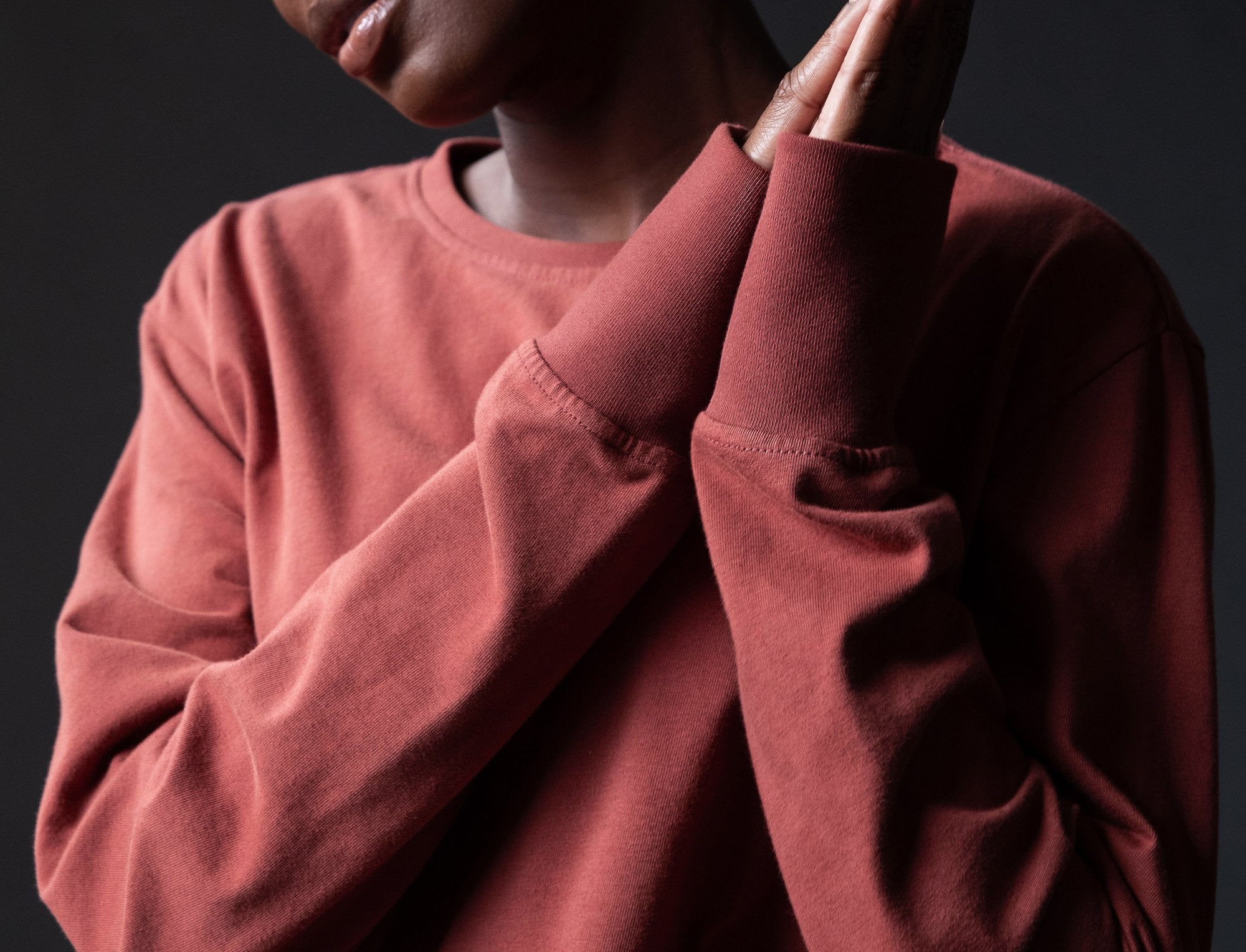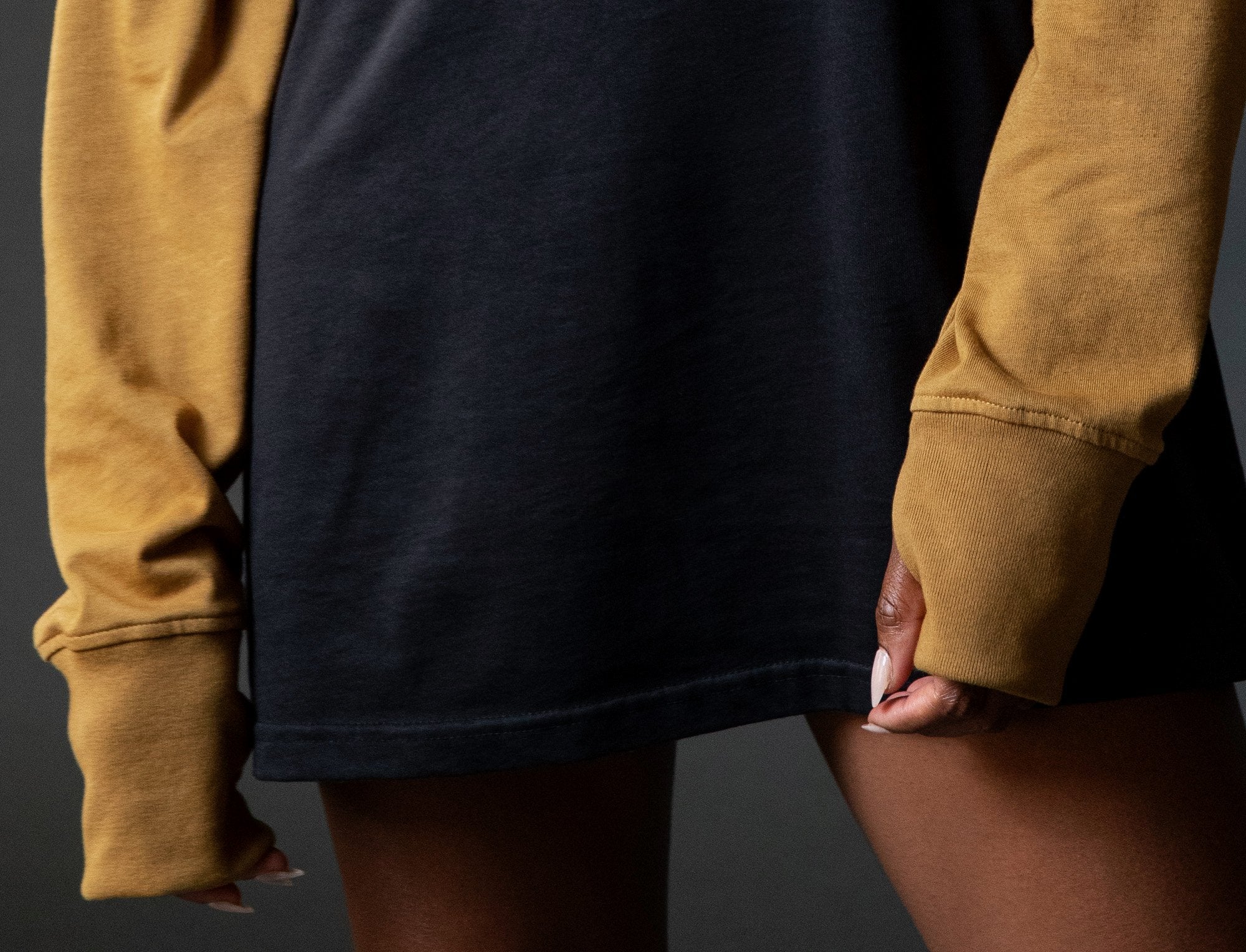 Low-key details
FIT ALL OF WHO YOU ARE
Pull this long sleeve piece over your head, let it settle on your shoulders, give the edges a subtle tug and you'll instantly know this is not your average t-shirt. Like a 3-minute speech that took 3 weeks to prepare, the seemingly simpleness of The Full Sleeve is its drop the mic moment. Featuring extended wrist cuffs, thumbholes, and our signature drop yoke, the craft of impeccable design reverberates through and through.
The backstory
POSEIDON ON A GOOD DAY
I called up the ocean deity to see if the buoyancy of saltwater plays nice with a careless spring day. It does. I'm the full sleeve, the Real Deal. I'll go head to head with your favorite flannel any day of the week. My threads have been so adored, so cared for, I feel like the newly minted emperor whose feet can't touch the ground.