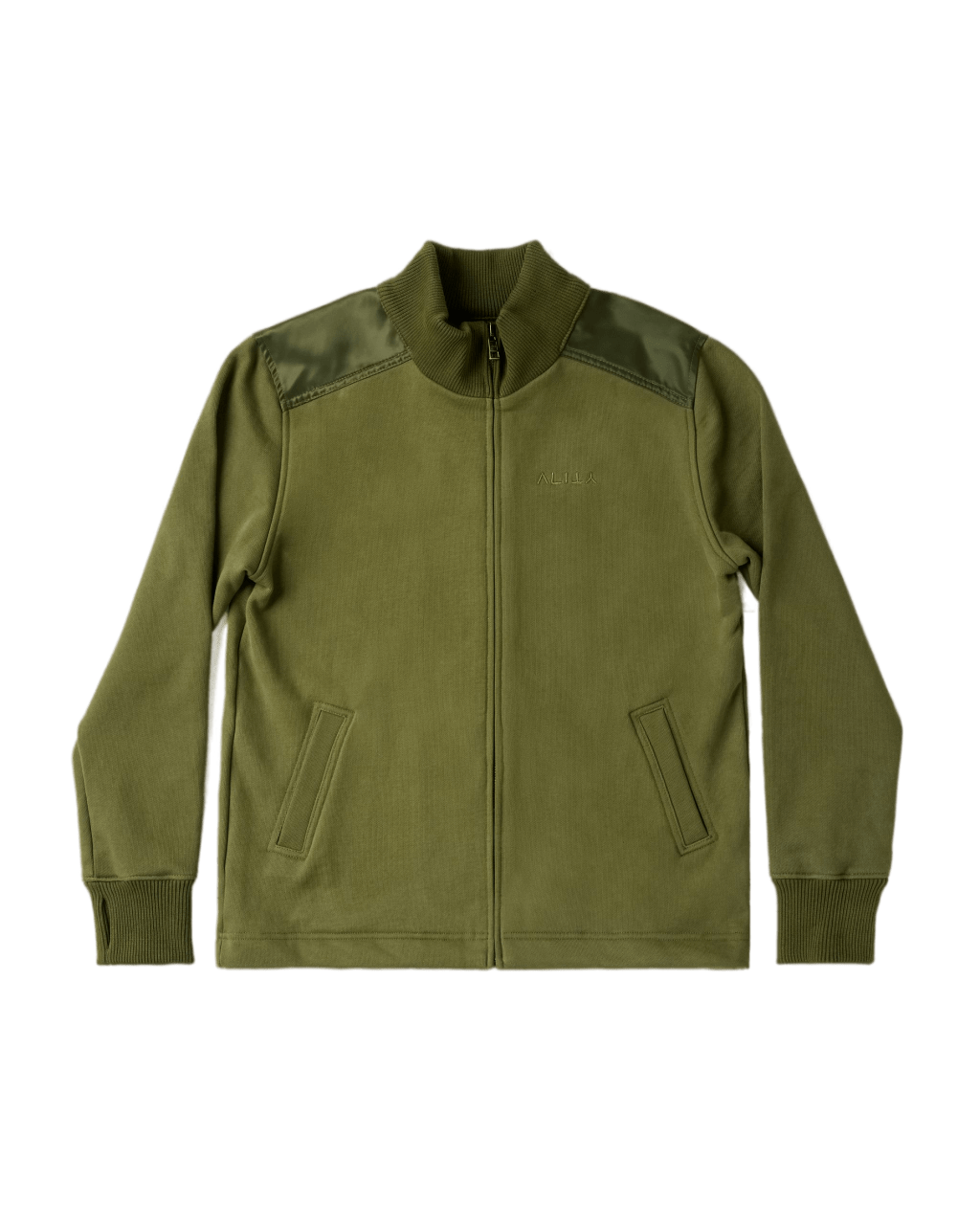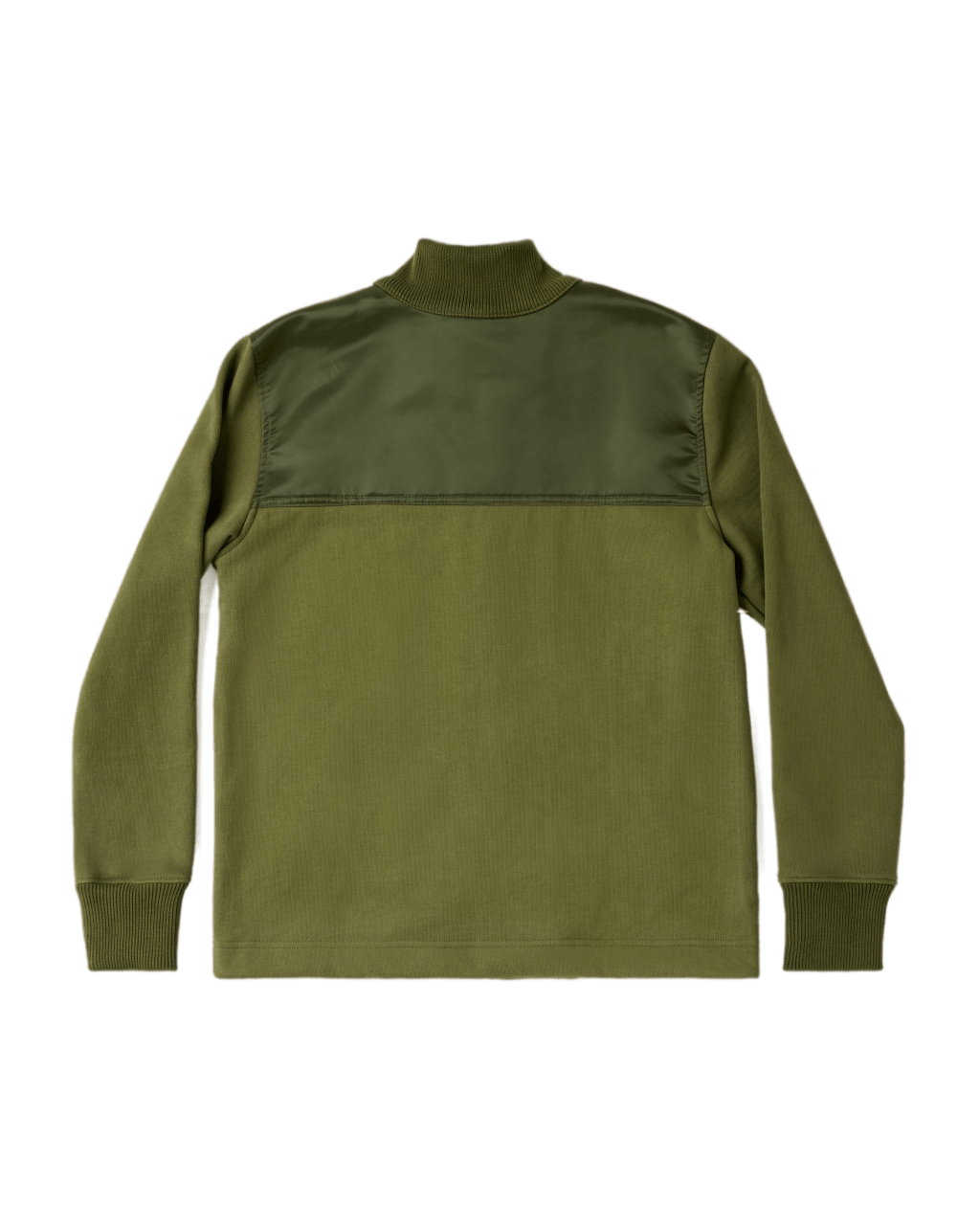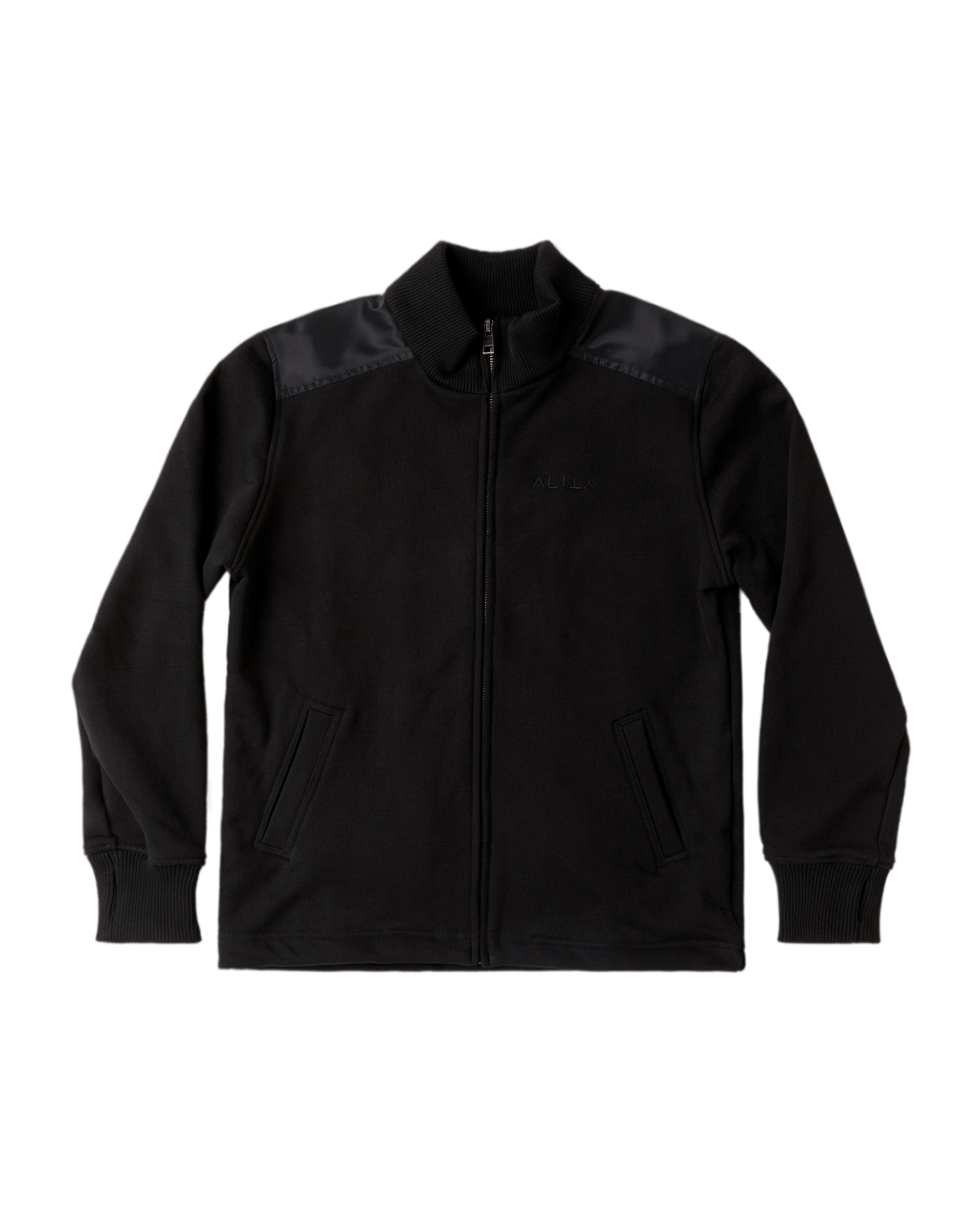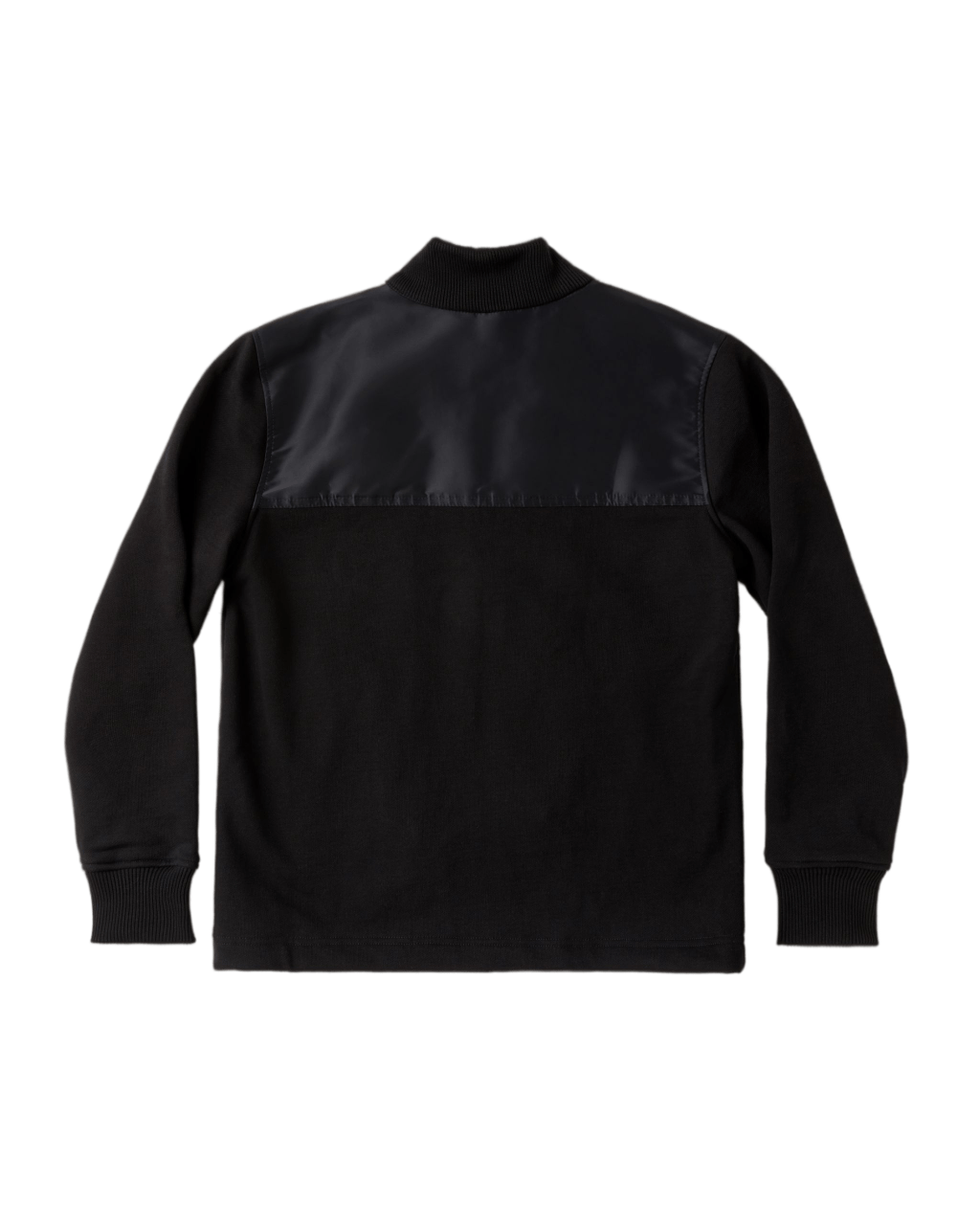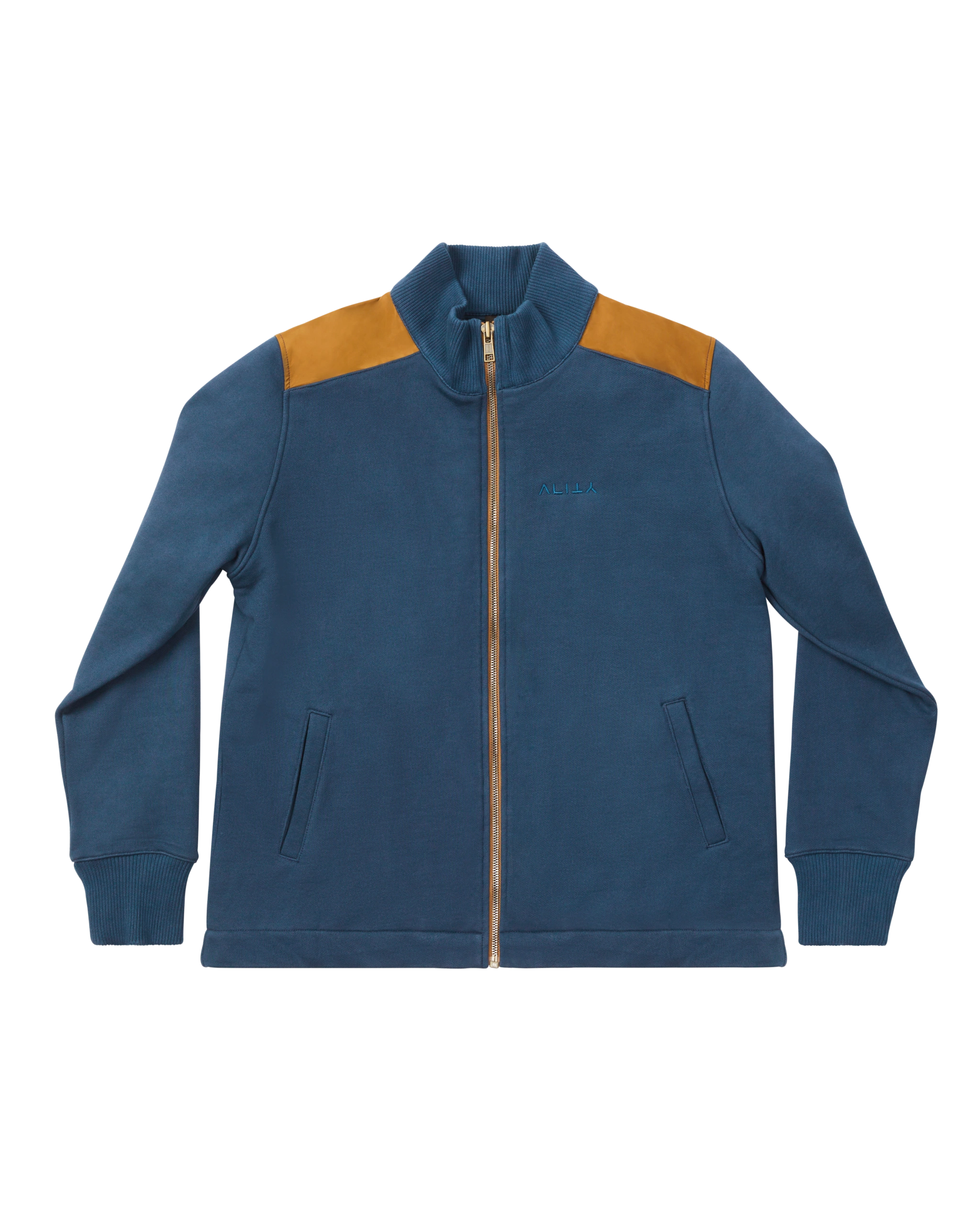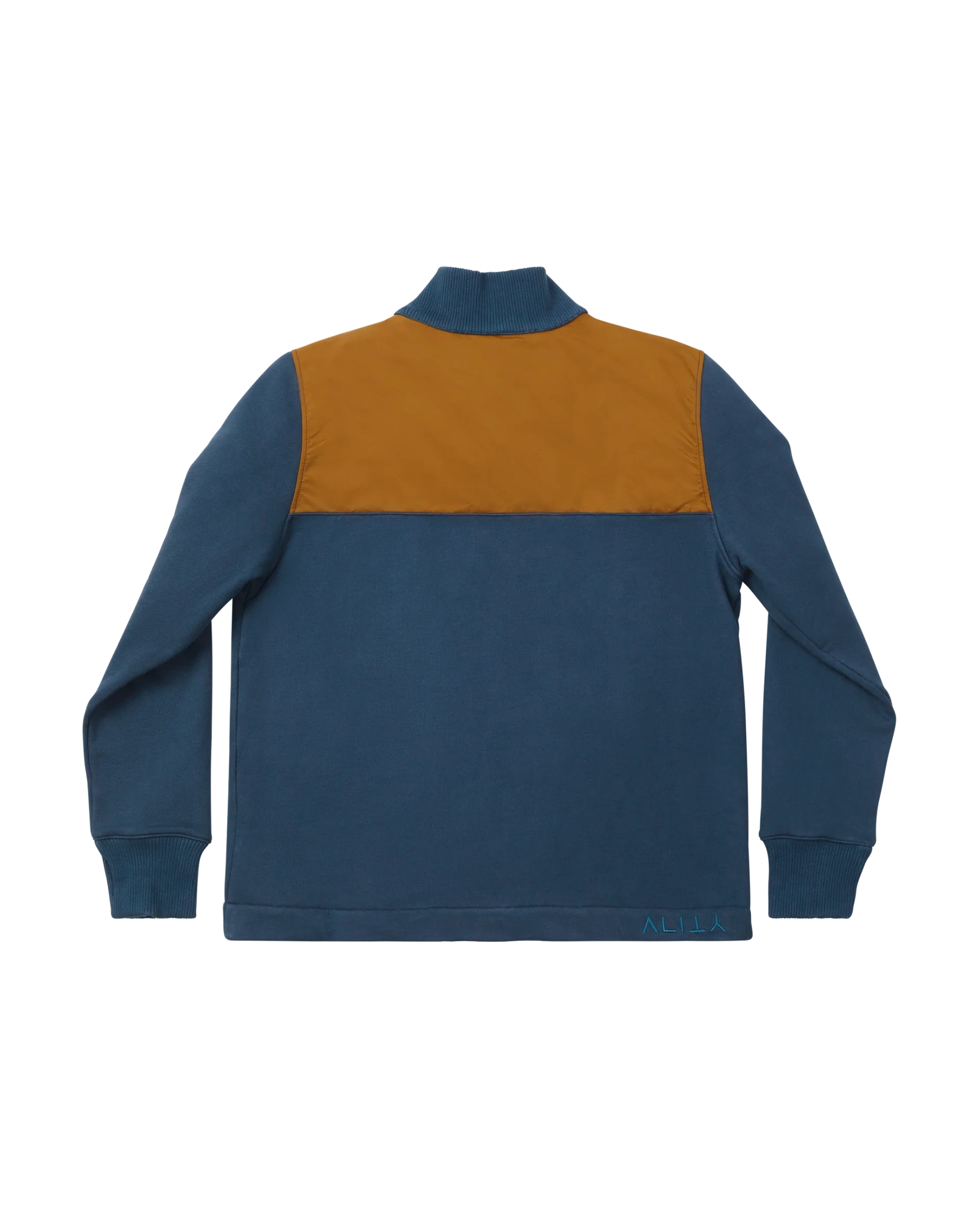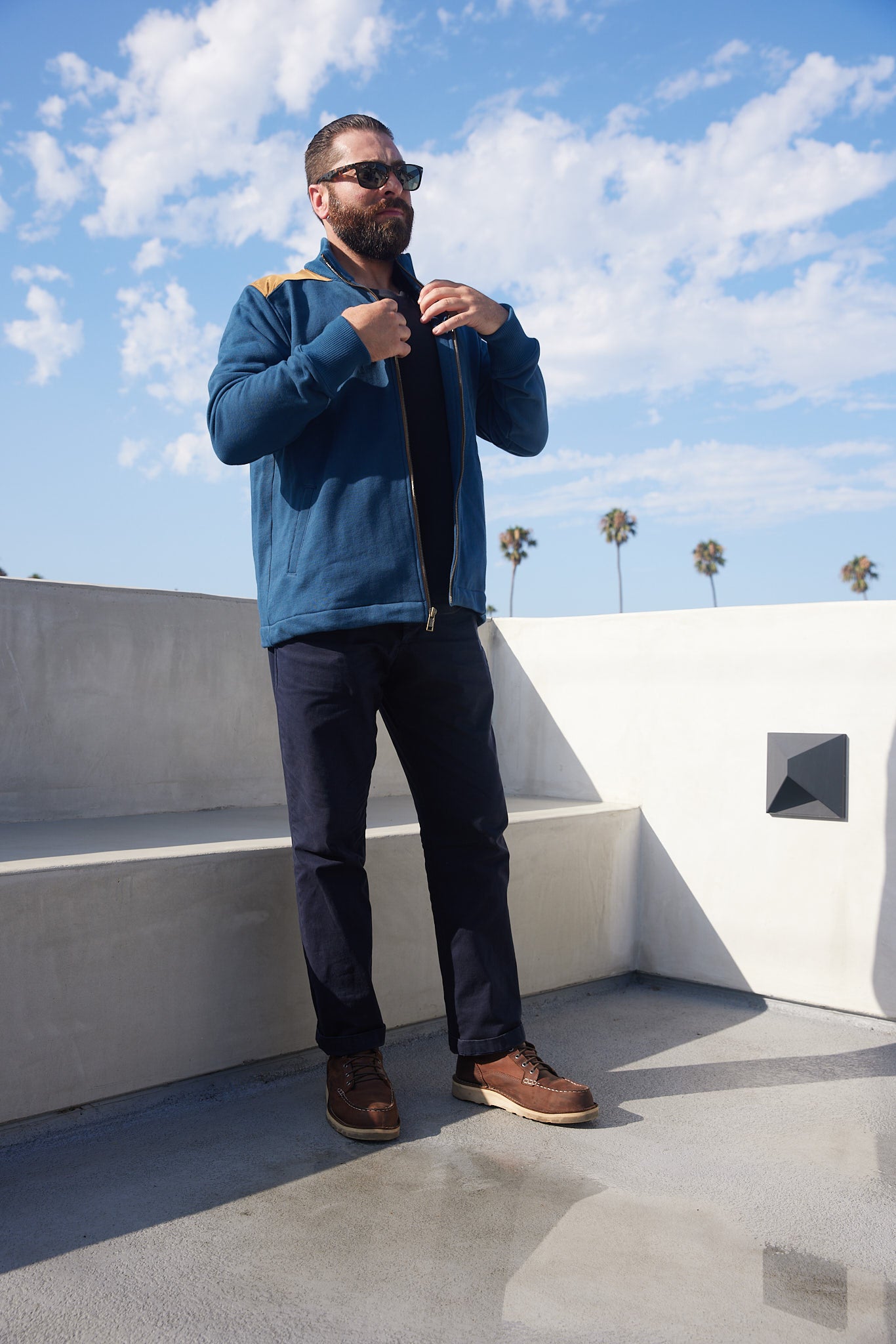 OVERSIZED BY DESIGN.
SIZE DOWN FOR A CLOSER FIT.
FREE SHIPPING IN THE USA.
Our unpresumptuous take on a letterman jacket. Full flare, boss vibes, inclusive to all.
Fabric and feel
ELEVATED APPEAL
Larger than life and perfectly fit, this jacket is a love letter of fabric that carries a welcomed weight. The core is made of 100% cotton French terry, 17 oz spun in the USA and the upper back and shoulder panel is made of weighted matte satin. My Dad's Jacket is a legacy piece; a forever kind of love that gets handed down by generations. Dress it up as a showstopper or make it your go to outerwear for that magnetic, key to the city vibe.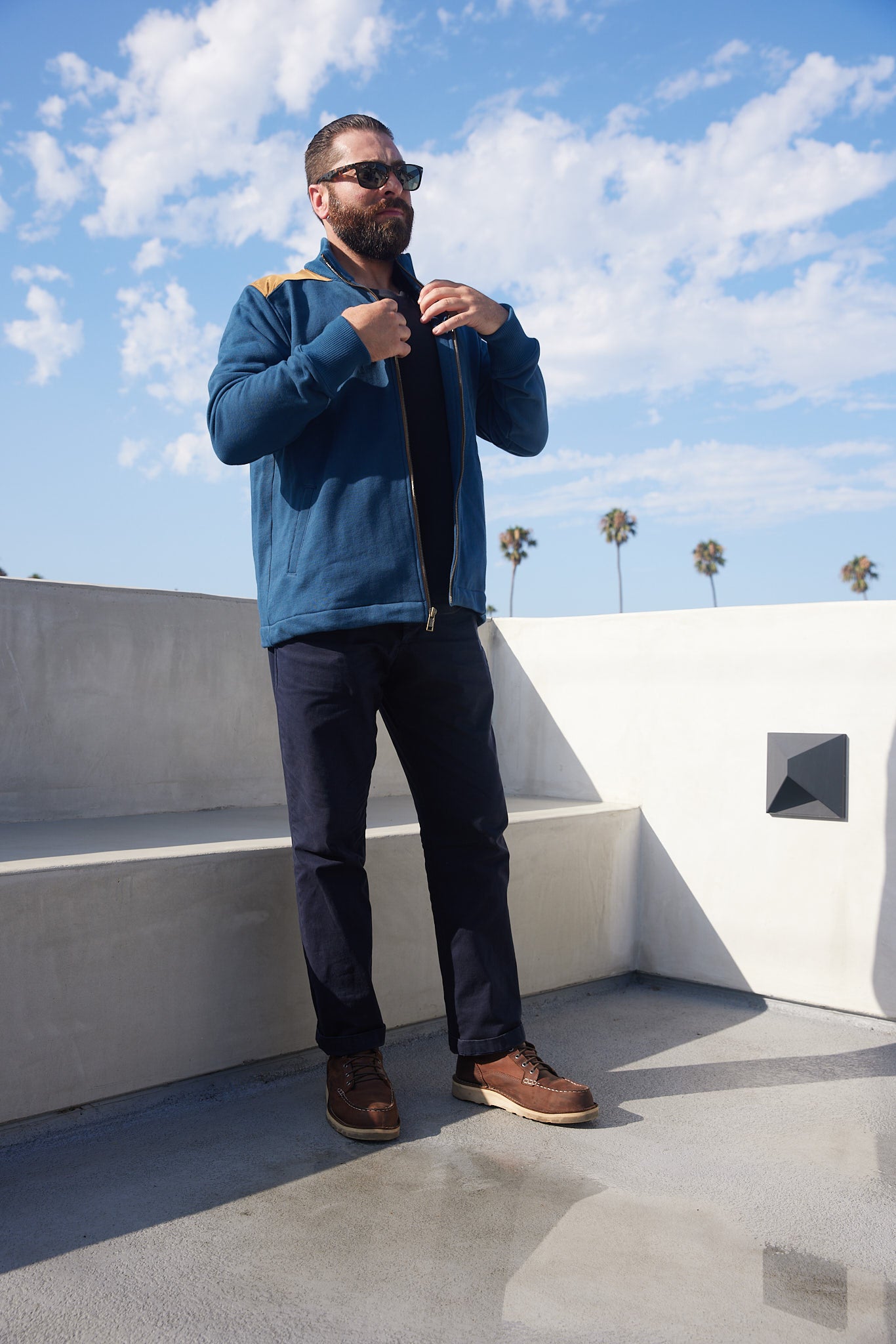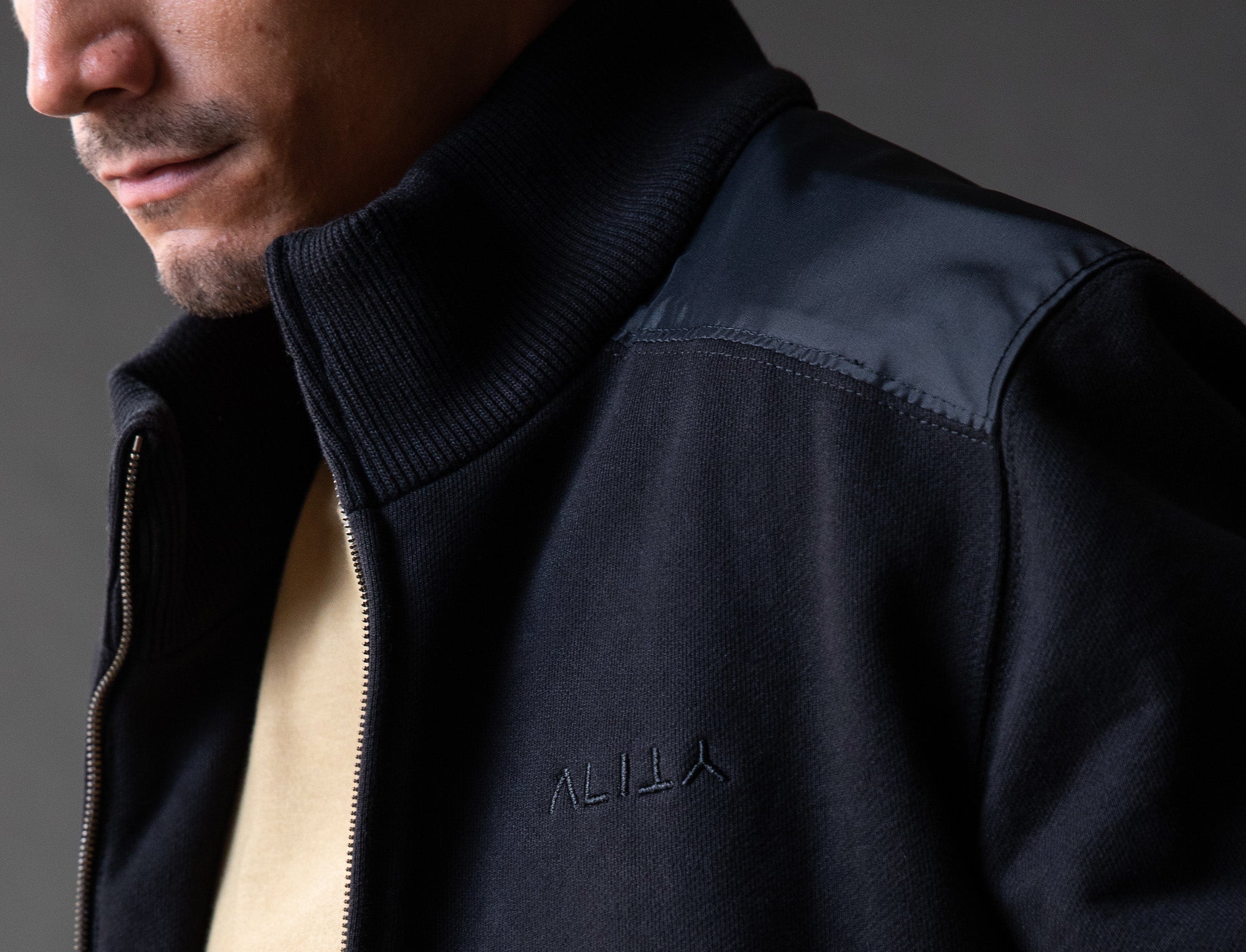 Low-key details
POPS OF PERFECTION
Reclaim the popped collar and feel like a million bucks. Featuring an antique brass zipper that swims, set-in side pockets, ribbed cuffs with thumbholes, and a stylish color on color surface embroidered logo, this is our take on a letterman jacket without approval from the team captain. Our signature drop yolk and comfort cuffed waist gives this jacket an elite cut and fit.
The legend
STRAIGHT OUT THE CLOSET
I sing show tunes and billow confidence as I stride into the world, knowing damn well my moment is now. I give you power to take up space, earned or otherwise. With me on your shoulders no one's asking questions. Permission not needed. I'm your golden ticket to that elevated feeling of complete satisfaction in your own skin.