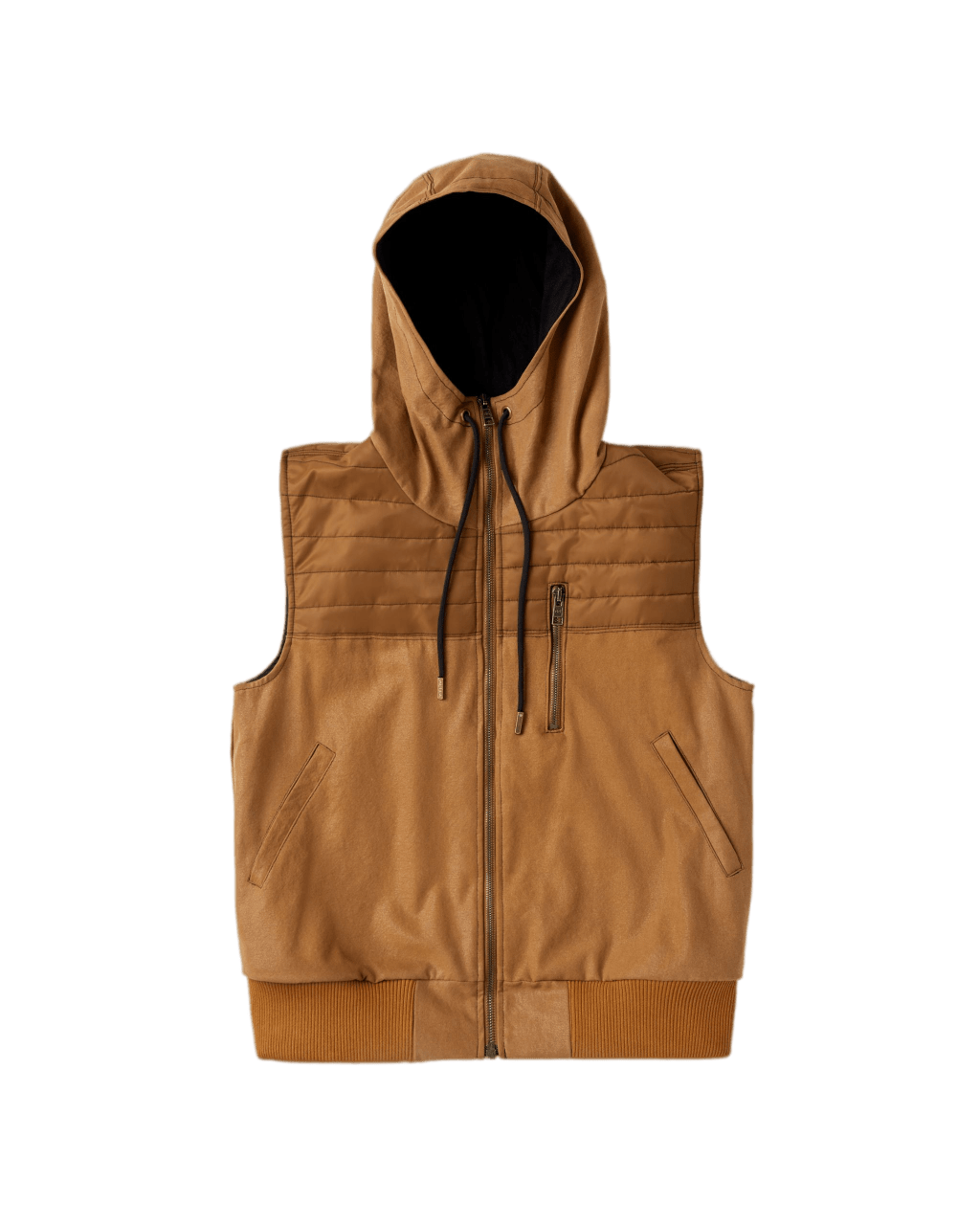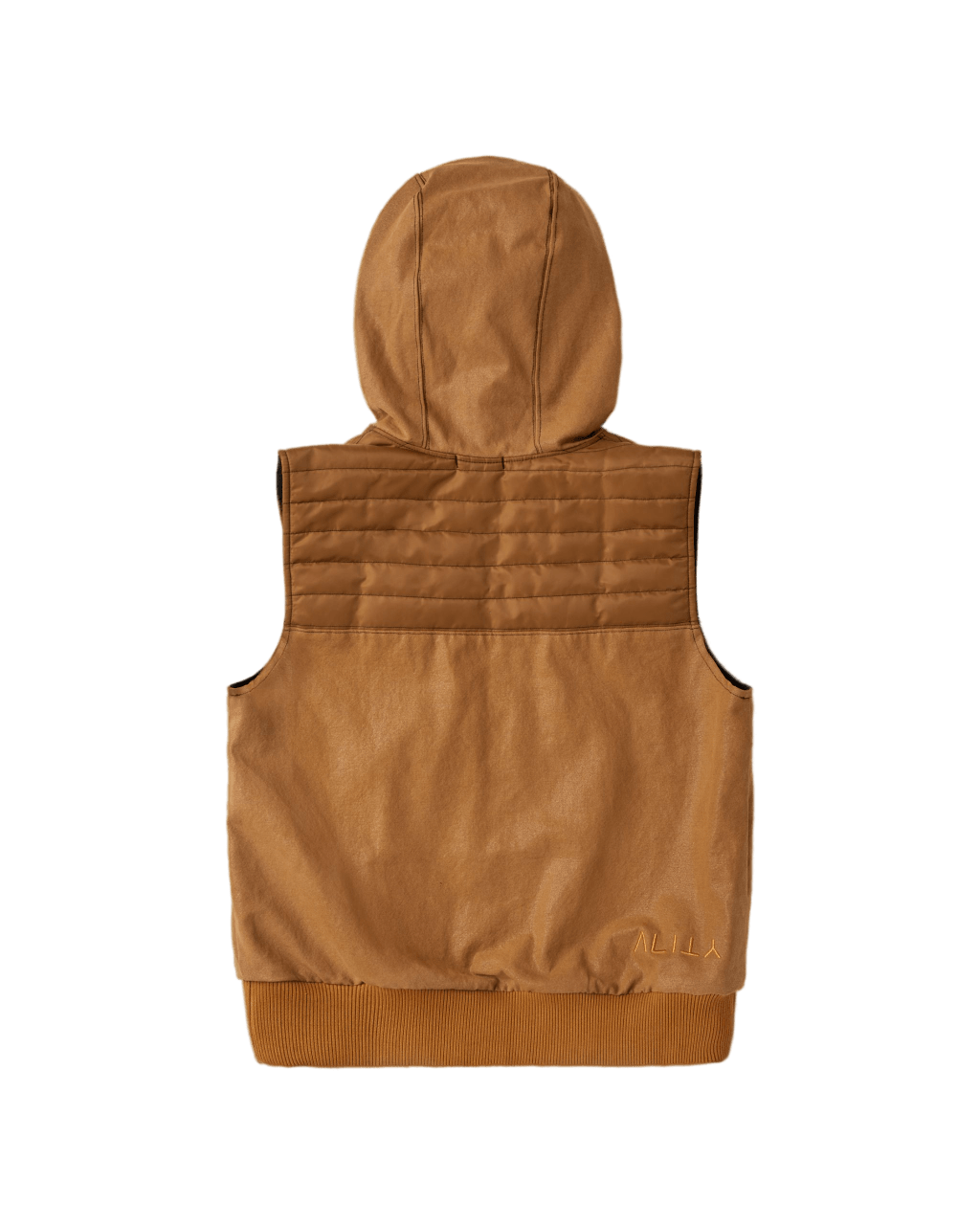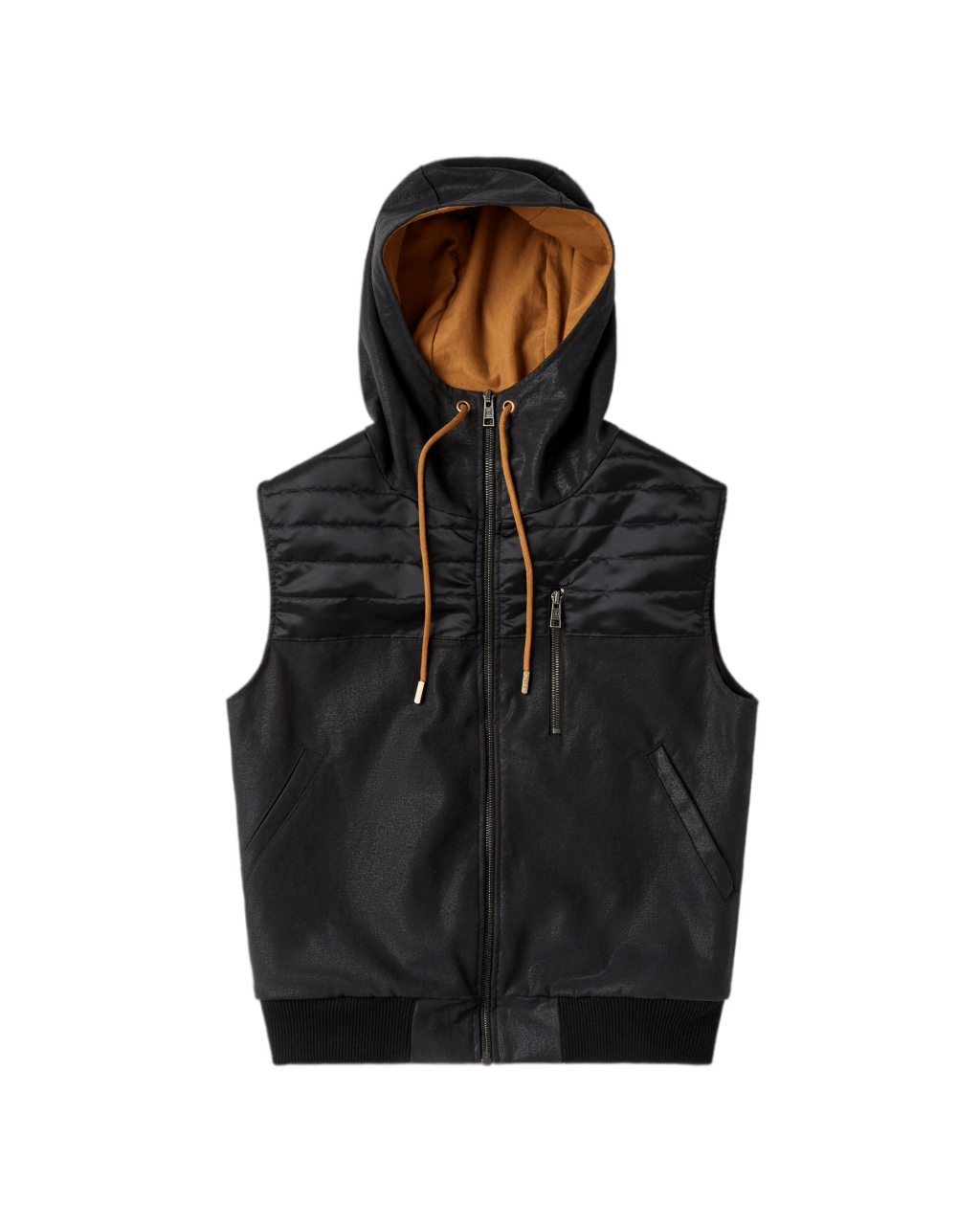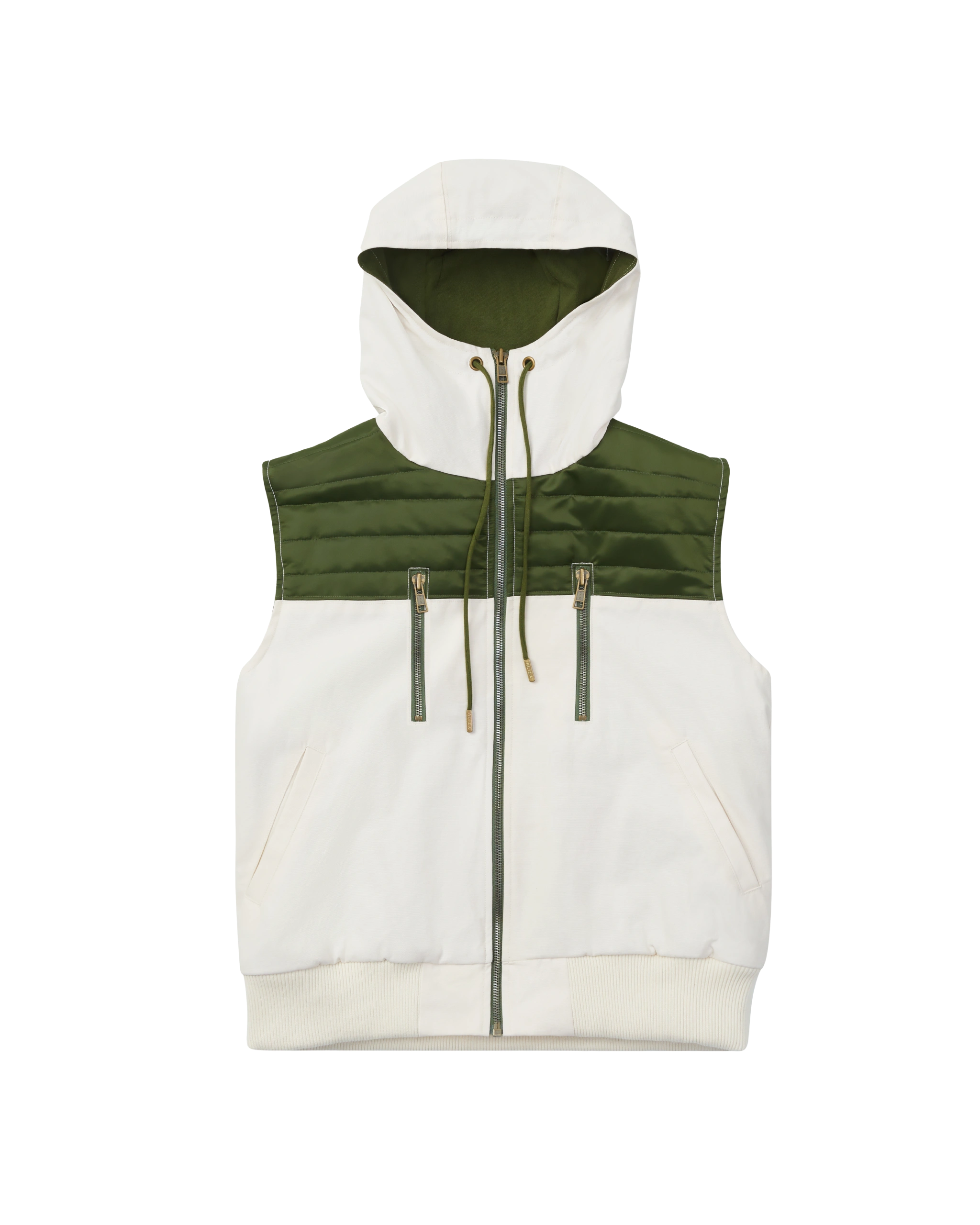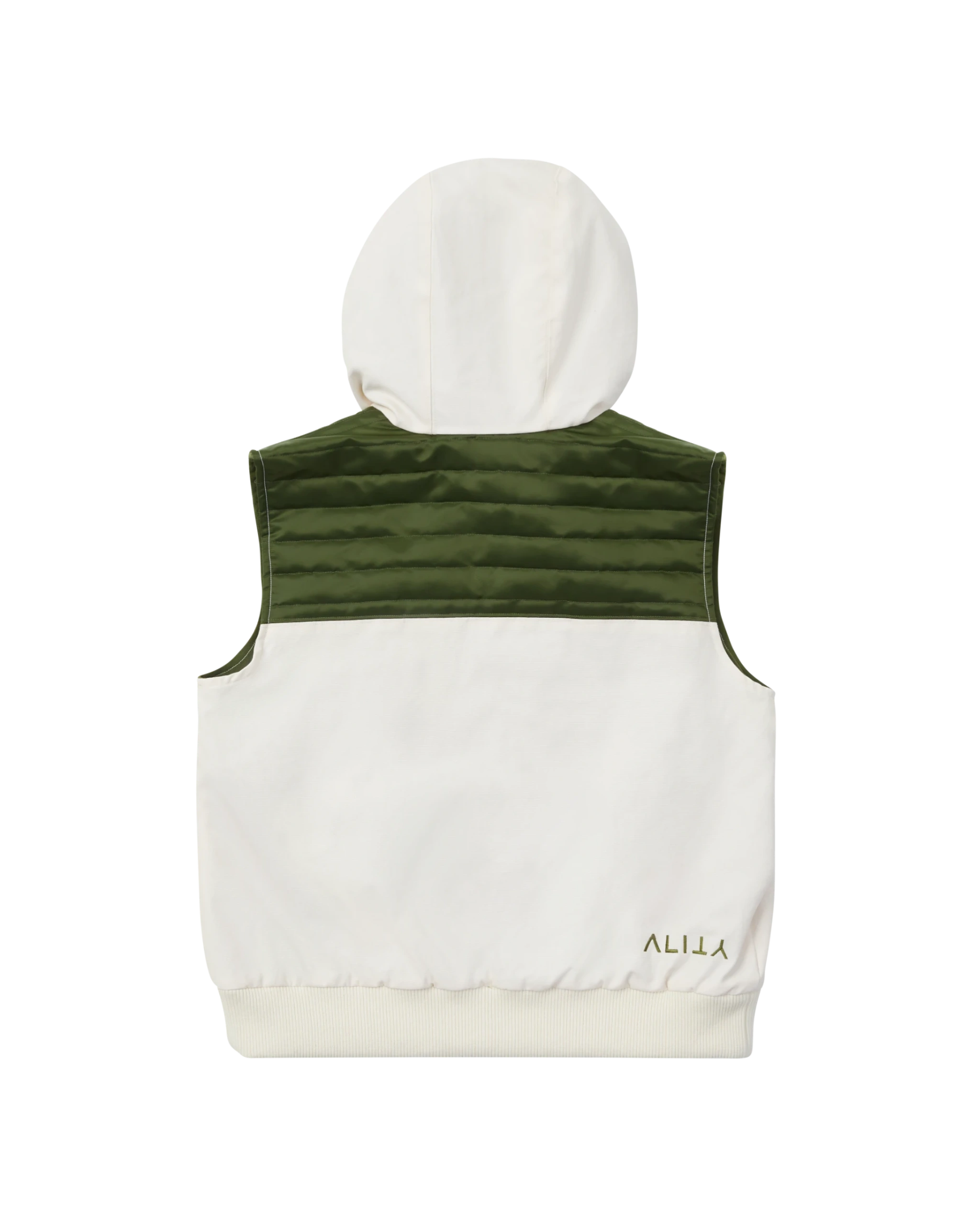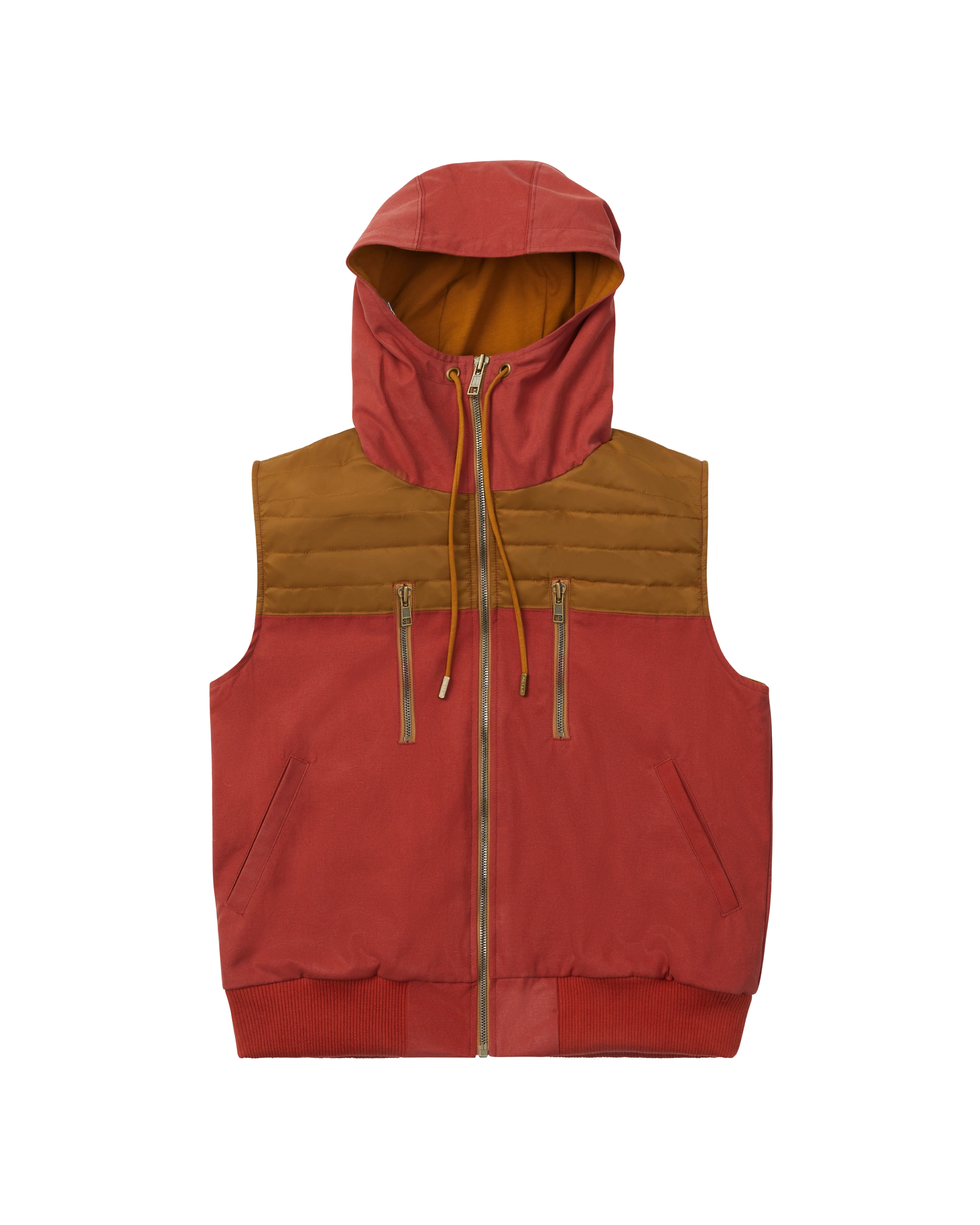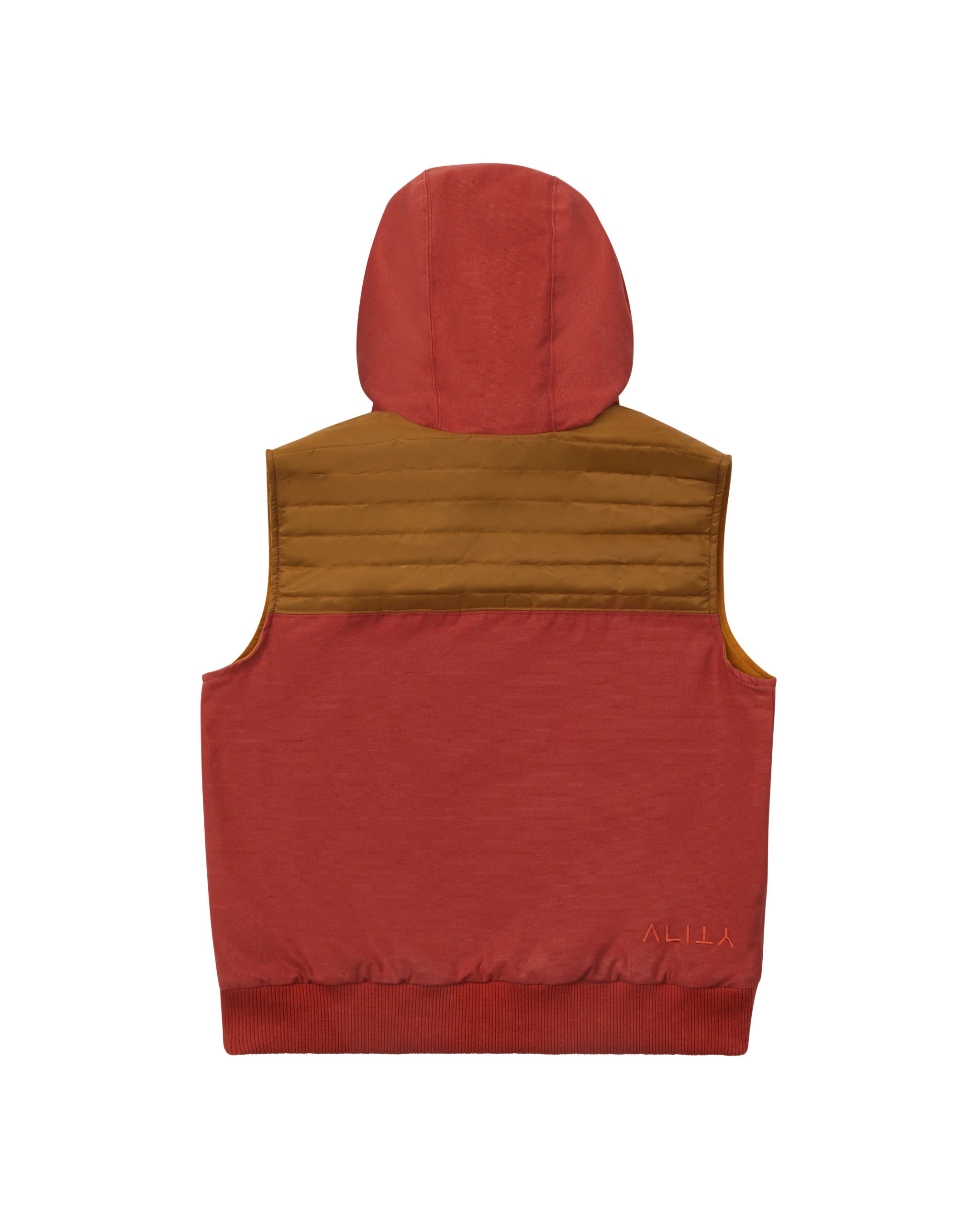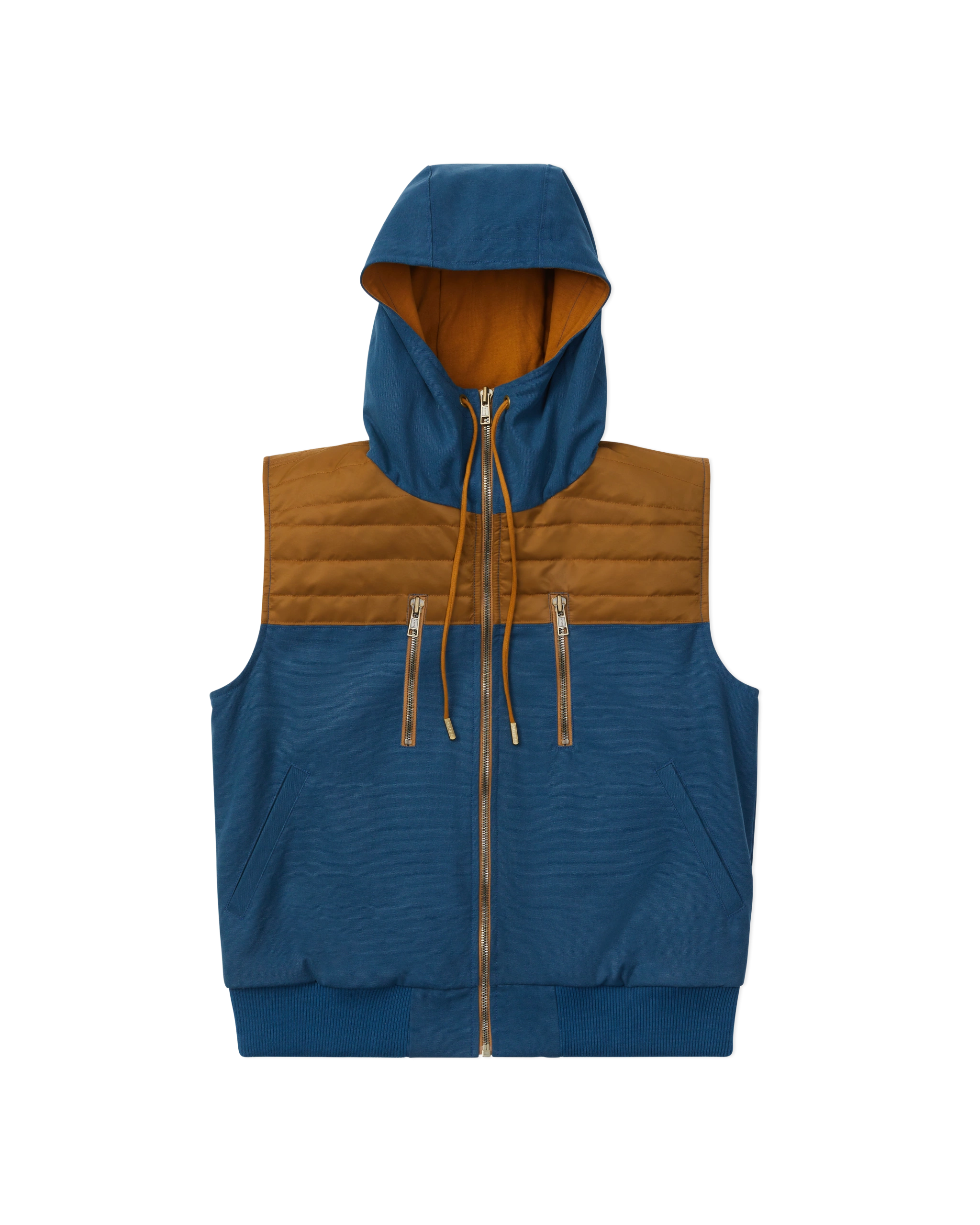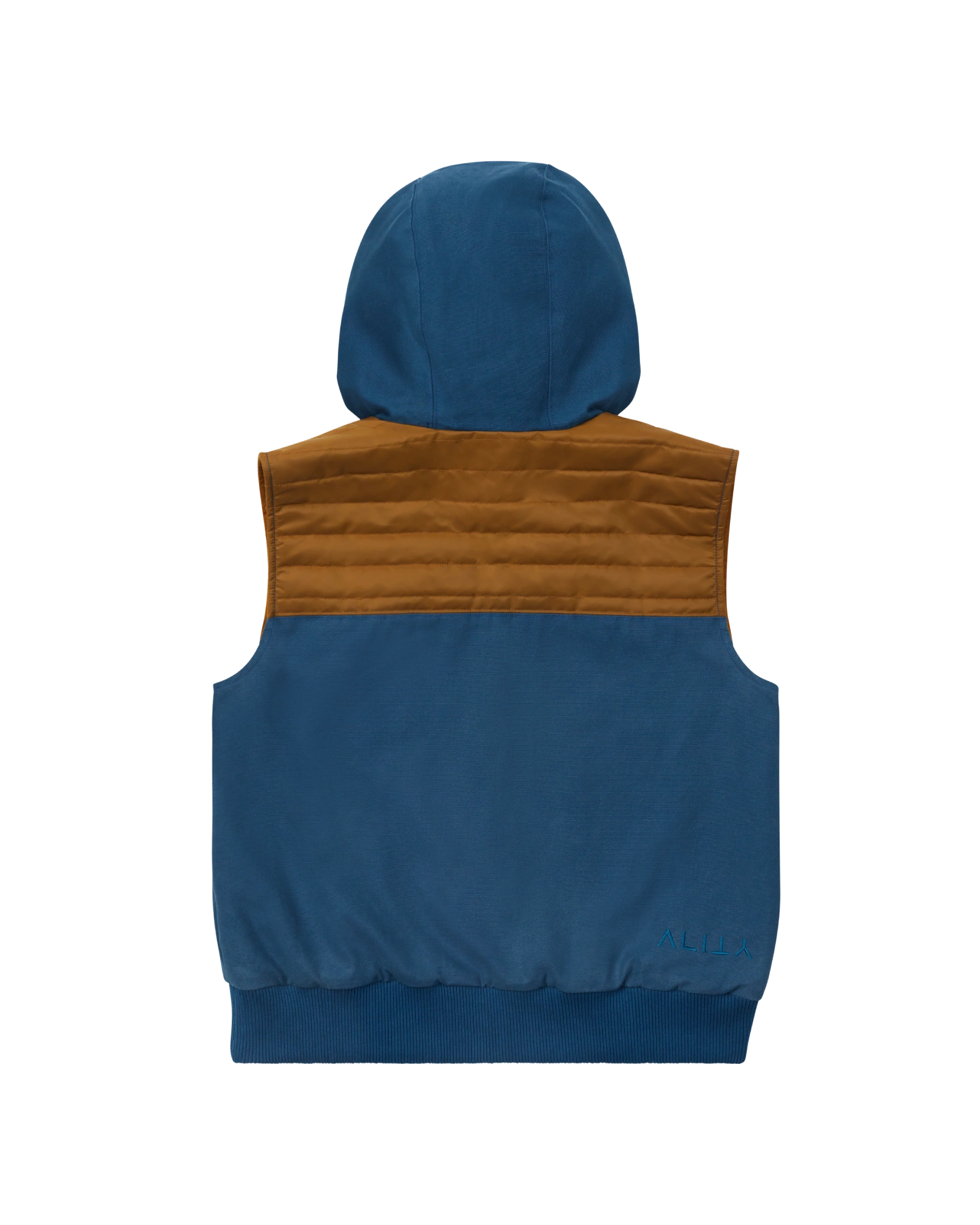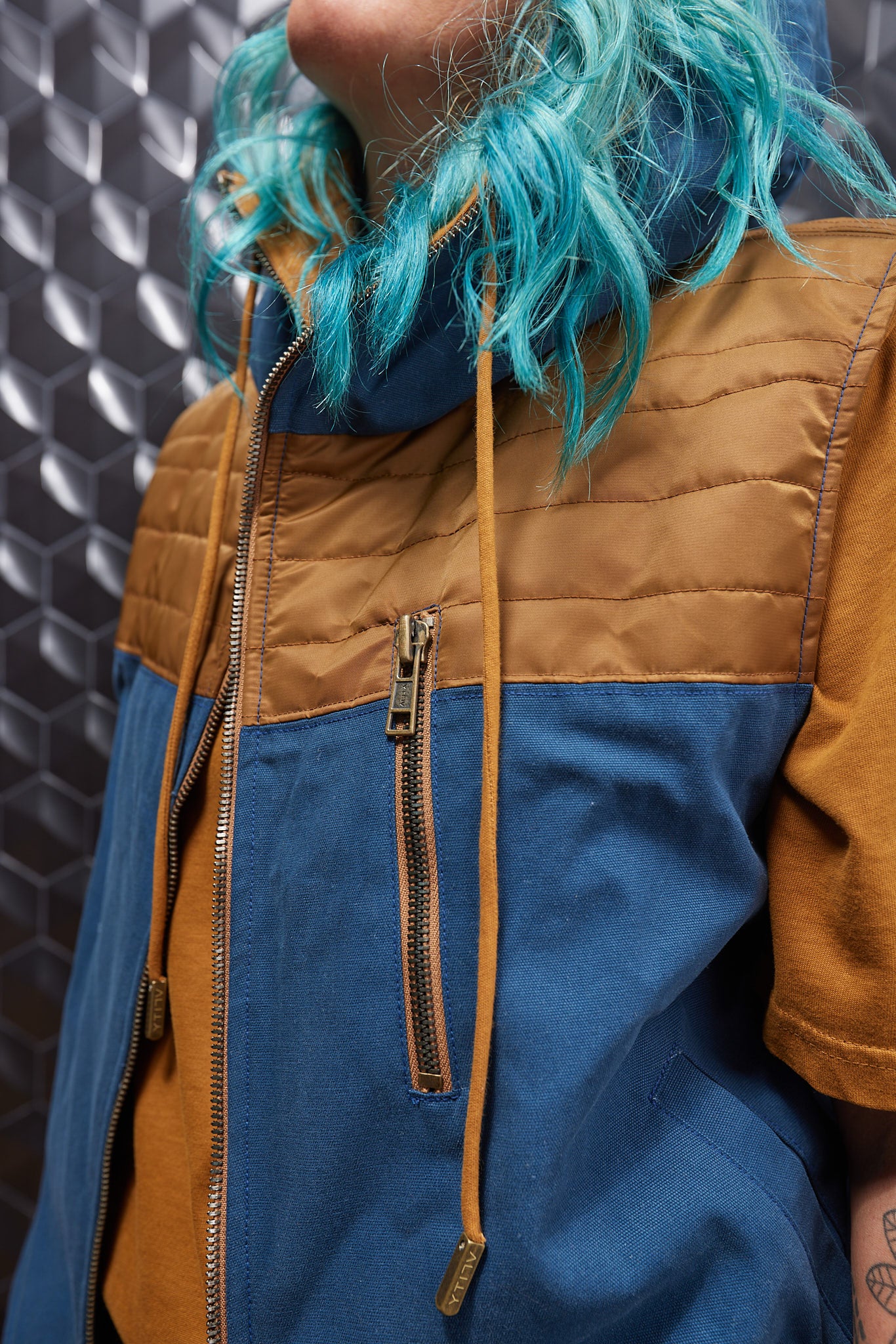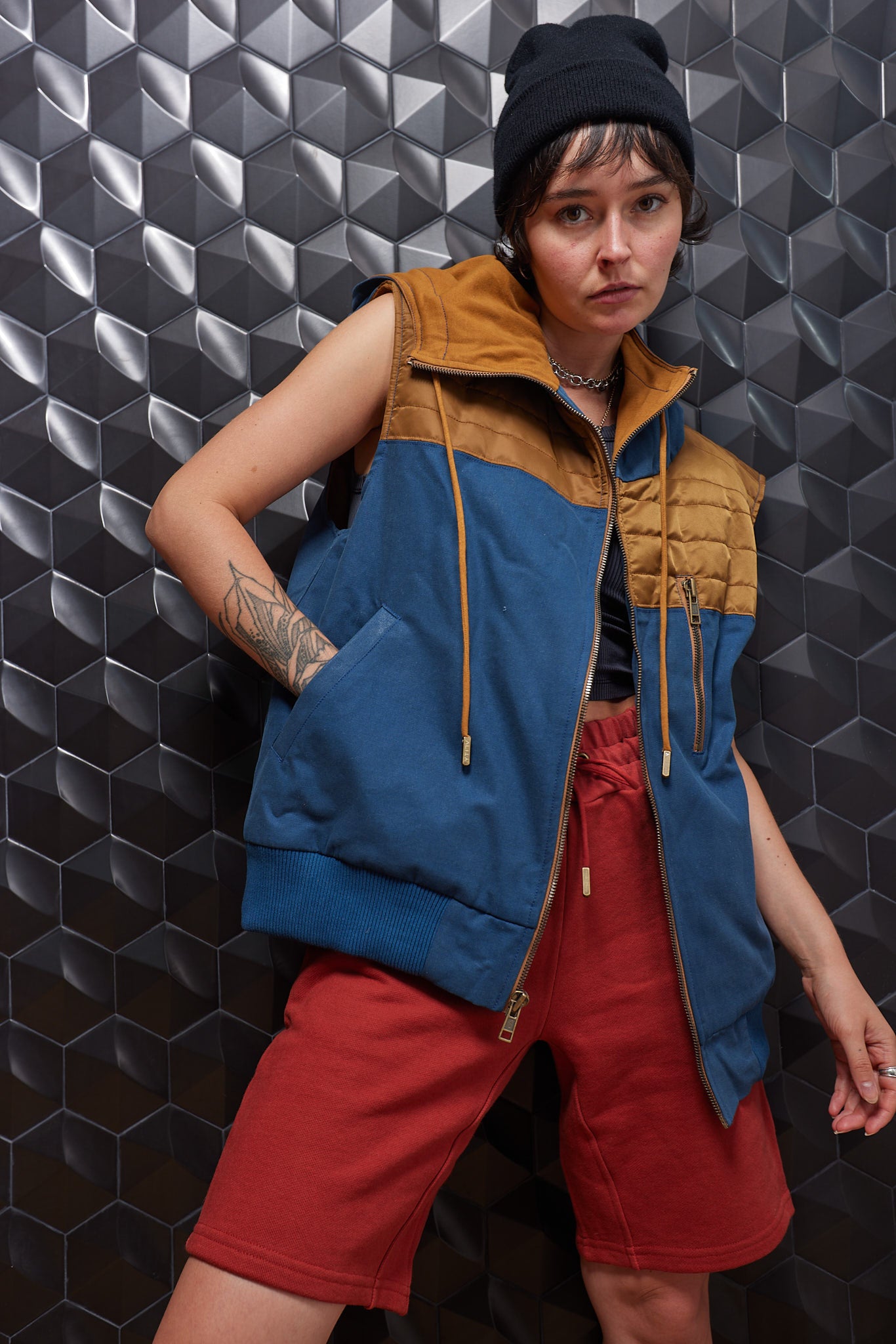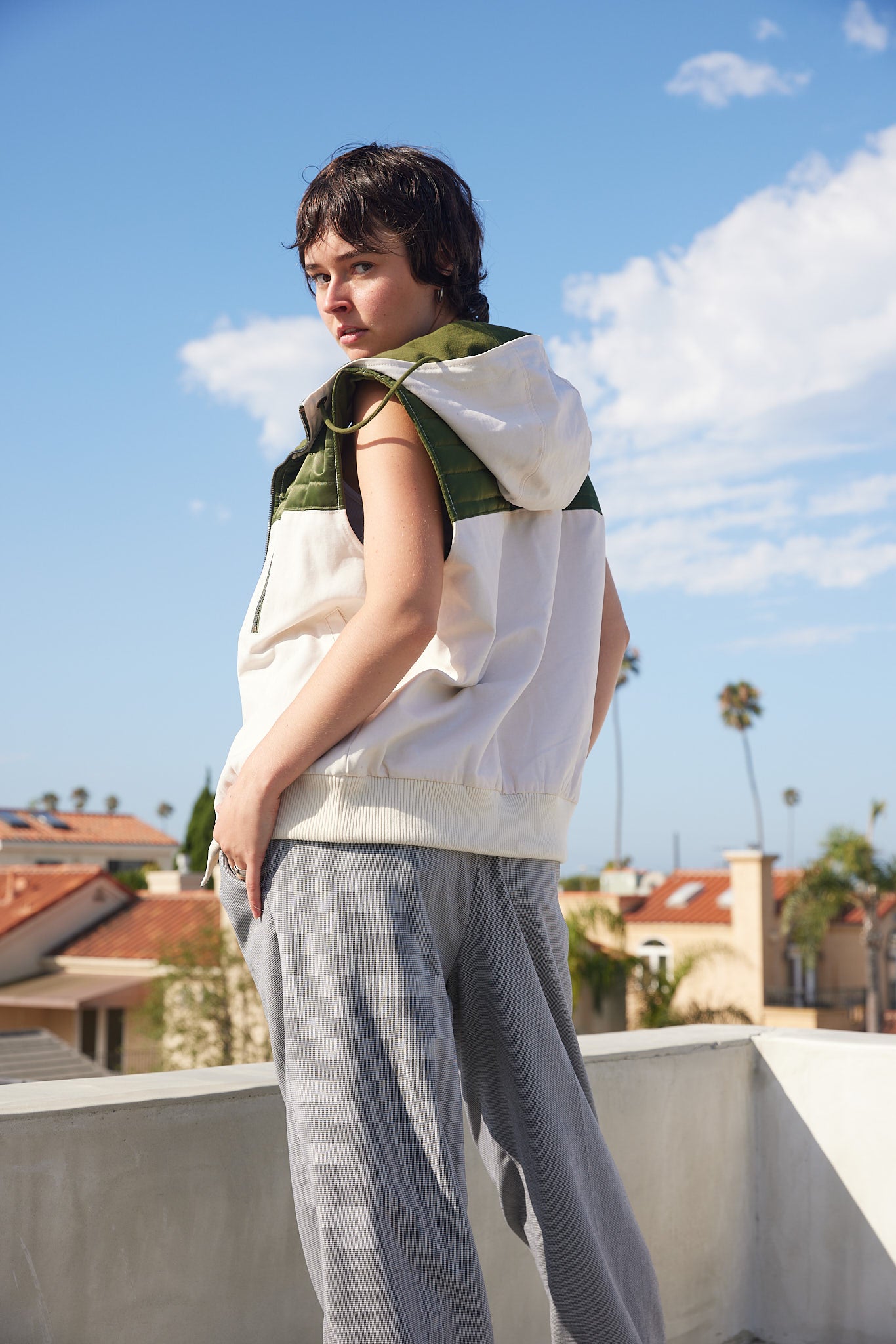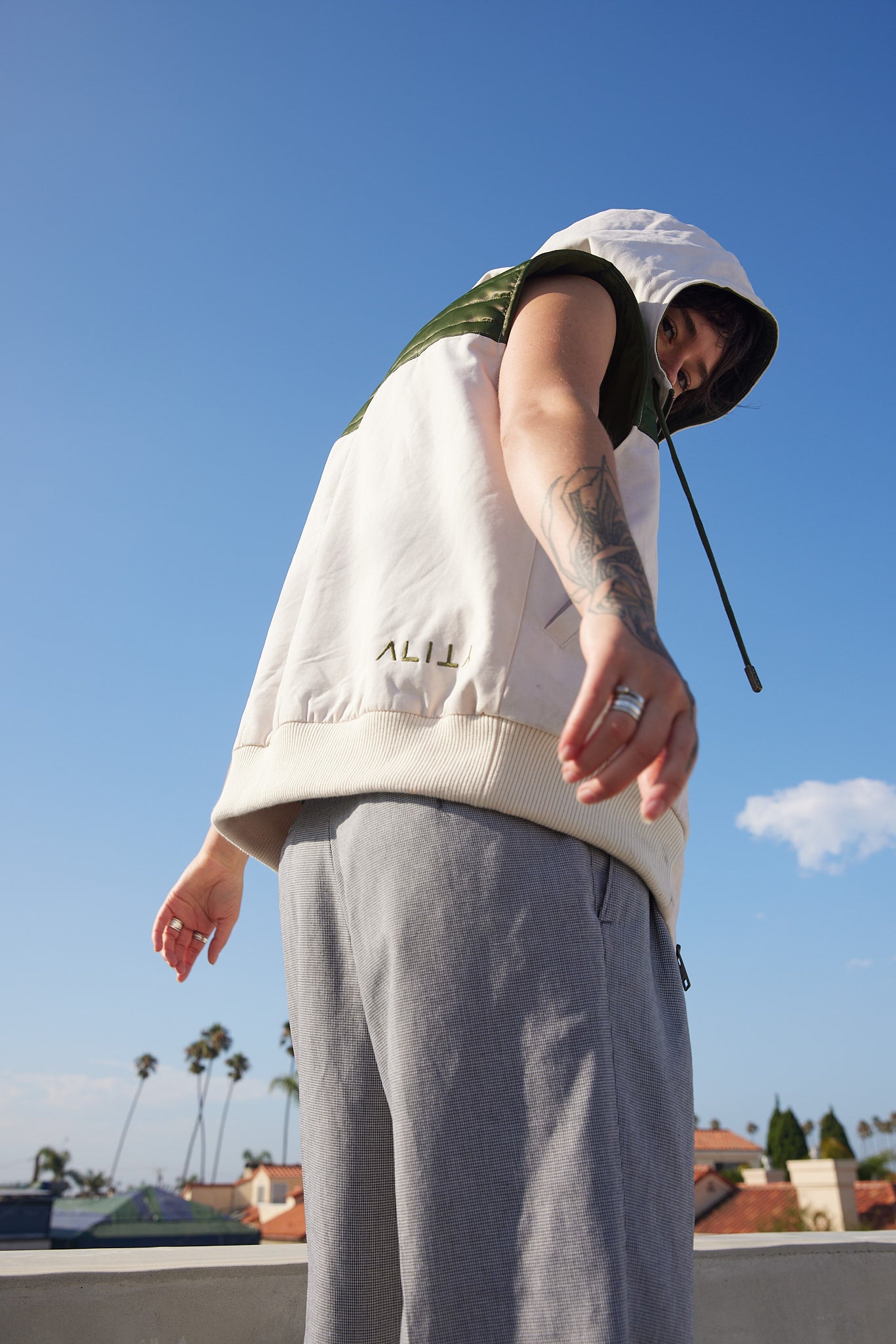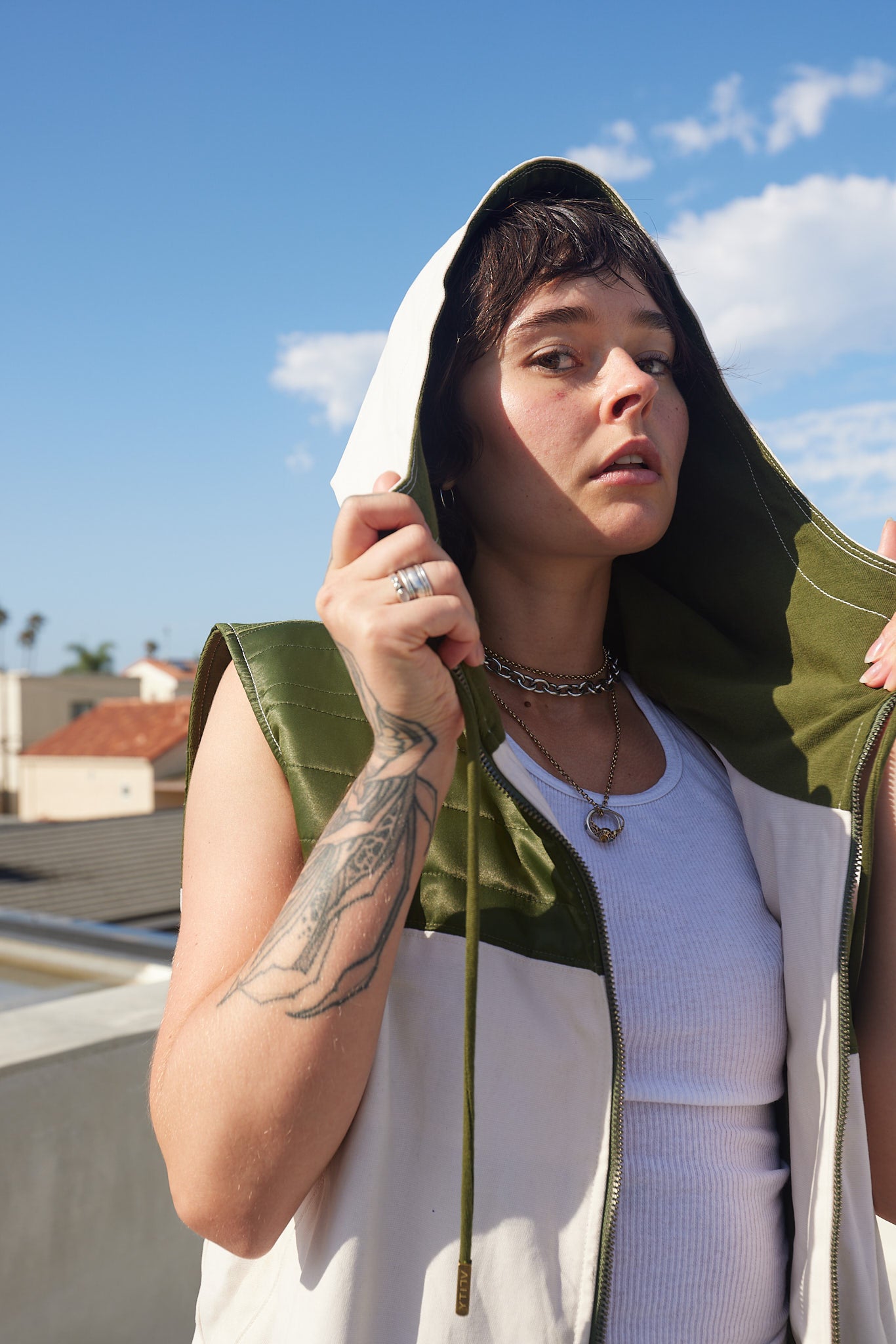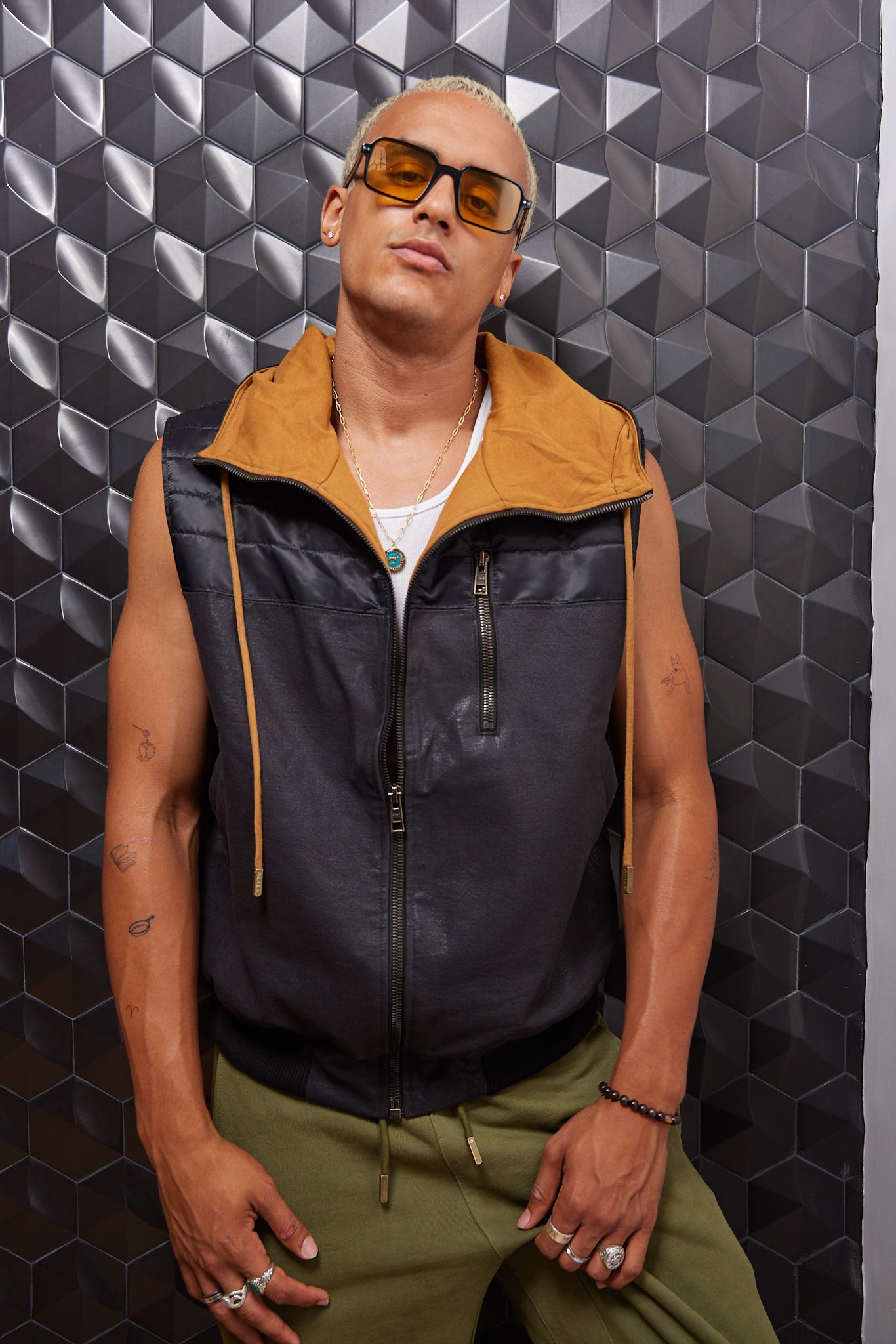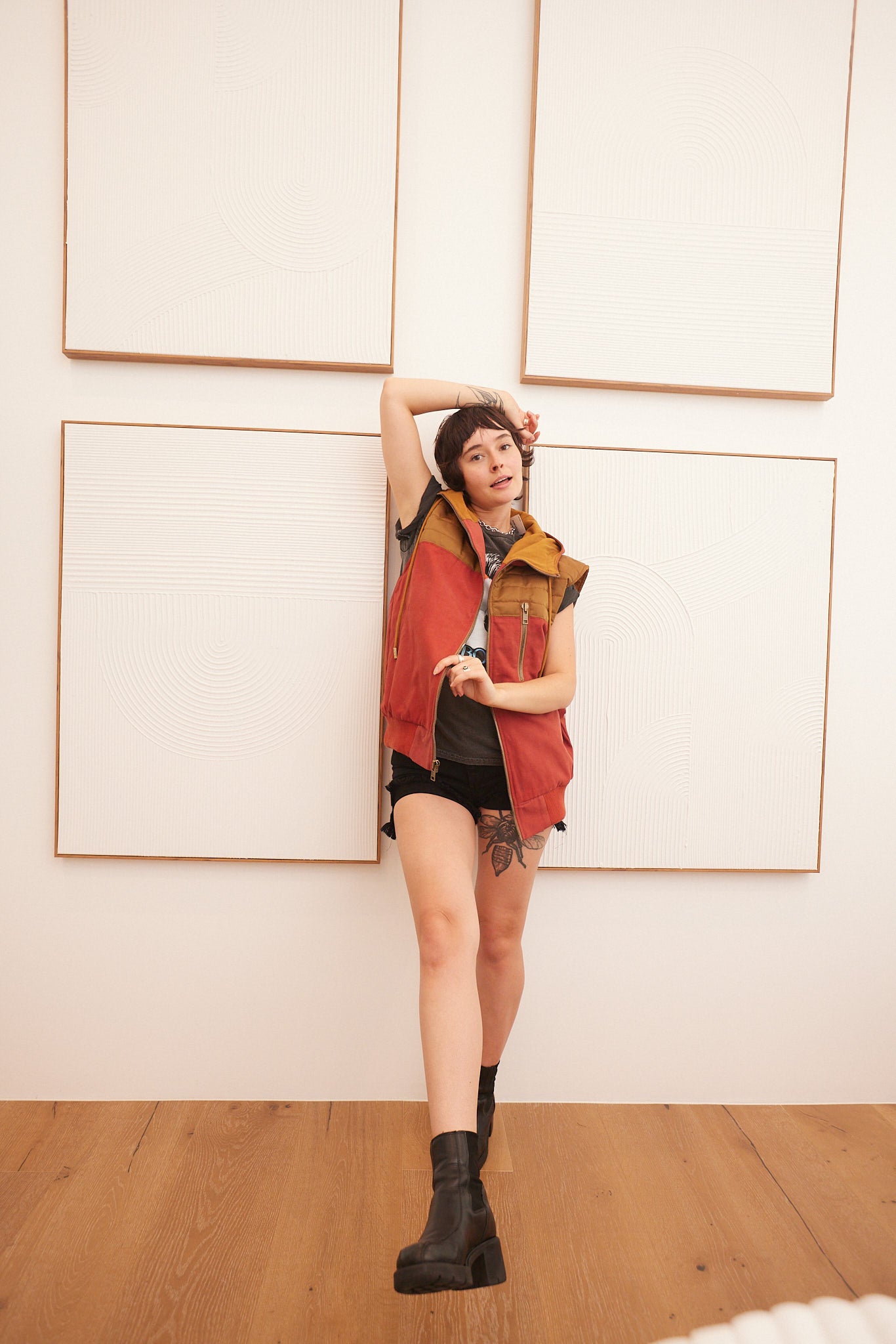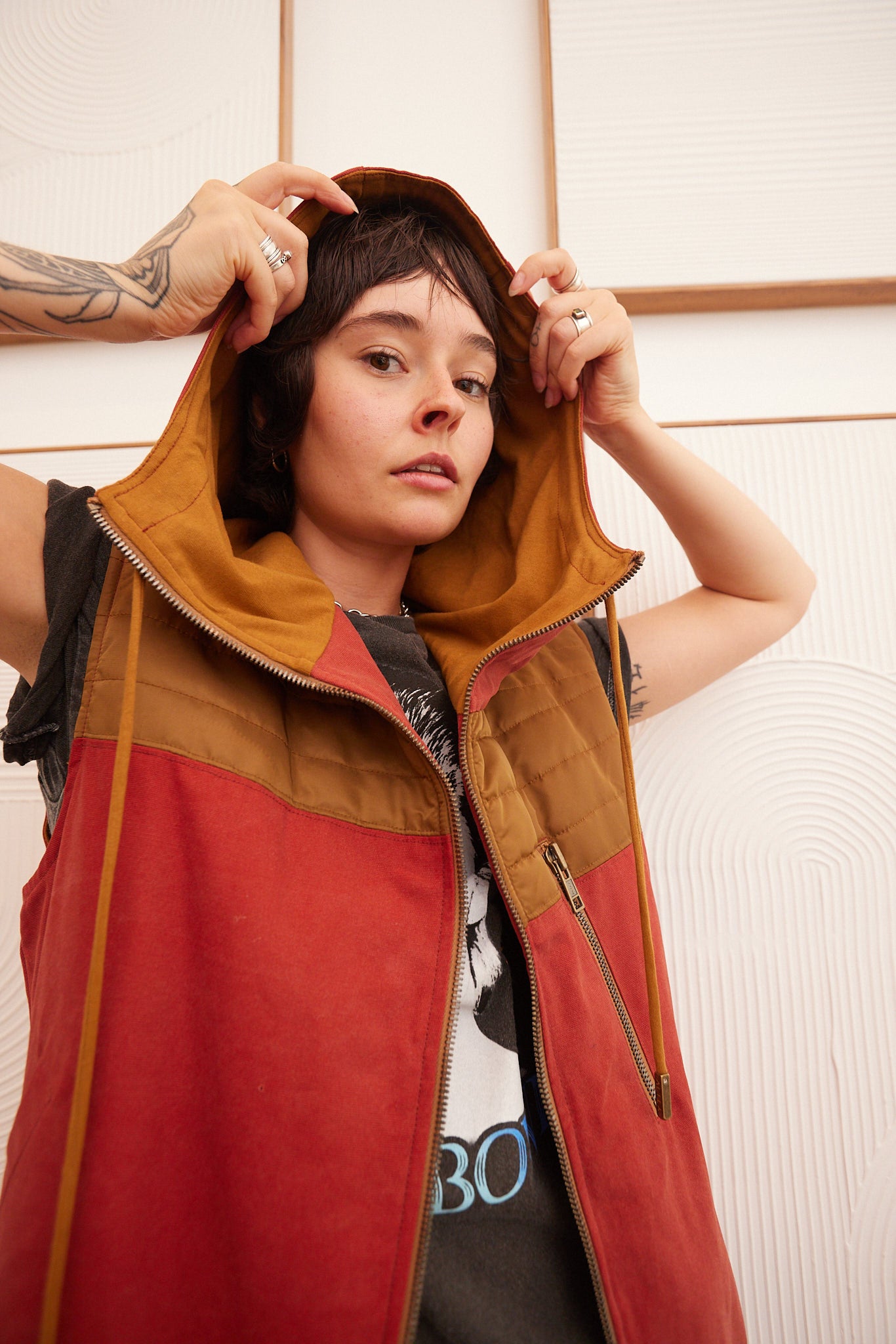 OVERSIZED BY DESIGN.
SIZE DOWN FOR A CLOSER FIT.
FREE SHIPPING IN THE USA.
Outerwear with function and style. Once you're hooked, you'll feel woefully under armored without it.
Fabric and feel
IF CLOUDS WORE ARMOR
Soft and formed. Waxed and silky. Fabric contrasts of the Lifebound Vest emit the energy of peacocks in flight. The chest piece in aviator flight satin is 100% nylon, durable as fuck, and water repellent. The re-waxed canvas core adds a dated vintage vibe and moody texture. The elaborate process of re-waxing canvas makes the vest feel like it's already lived a life of its own. You're stepping in on Act 7. Lined with premium soft Pima cotton jersey, because nostalgia always comes with a tickle of peach fuzz.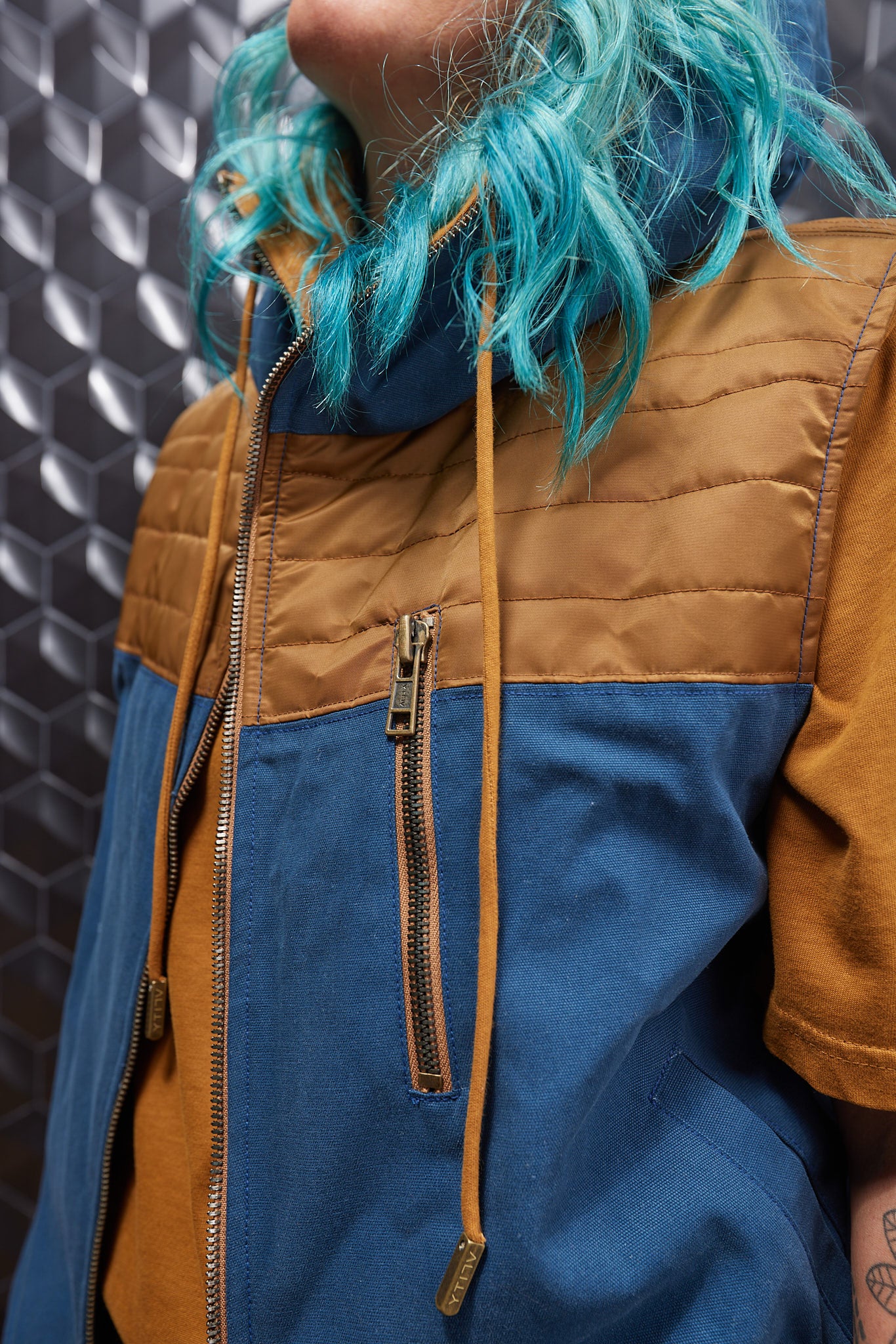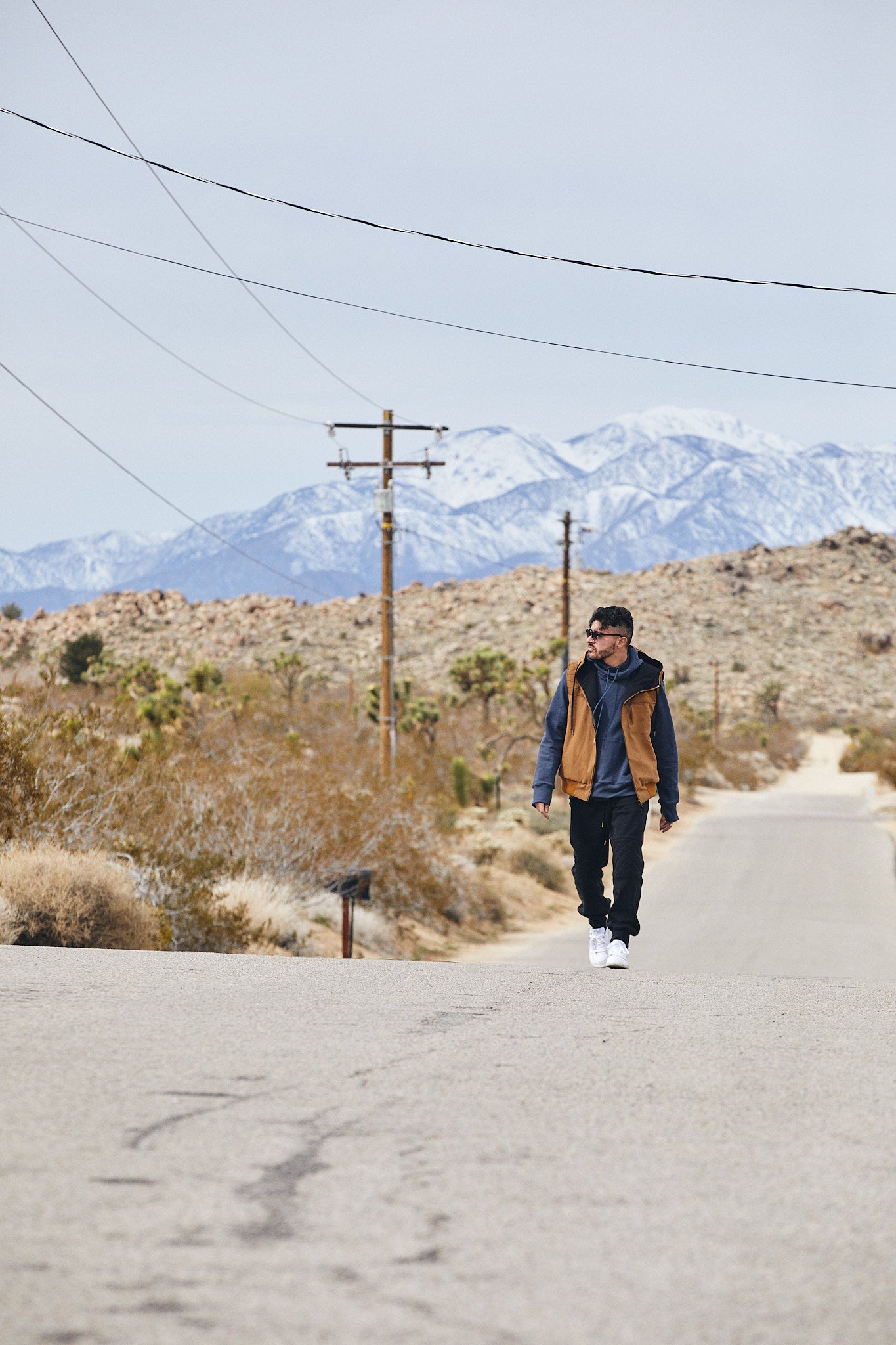 Low-key details
FLY ME TO MOON
Warm to the core, bad to the bone, this is outwear with all the function and fun you want. Connected by a single wide zipper with an antique brass puller, studded with matching eyelets, the Lifebound Vest has attention to detail on its resume. 100% Pima cotton jersey made drawstrings capped by laser engraved, hand-sewn aglets lead from the 3 panel hood. Our signature drop yoke and structured shoulders give form to the ultimate comfort fit.
The backstory
AS TOLD BY A VEST
Saddle up, we're going for a ride. Destination unknown with a pit stop at the You Only Live Once Cafe. Brunch, billiards, or a flight to Bombay, I am what you wear when the journey is everything, when a close encounter with dawn is inevitable, even desired. Put that lifebound energy in your pocket, the one across your chest, zip up, take off.