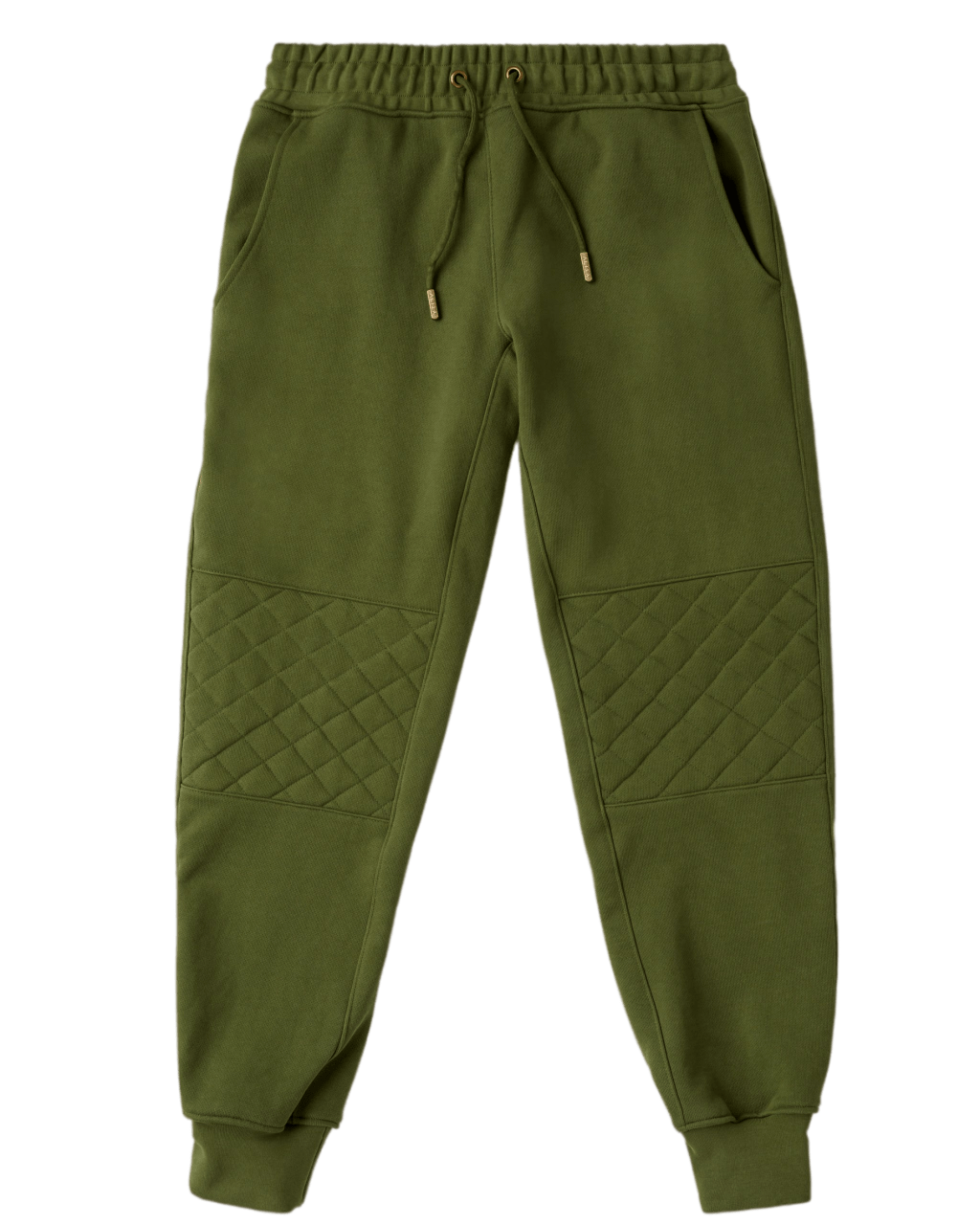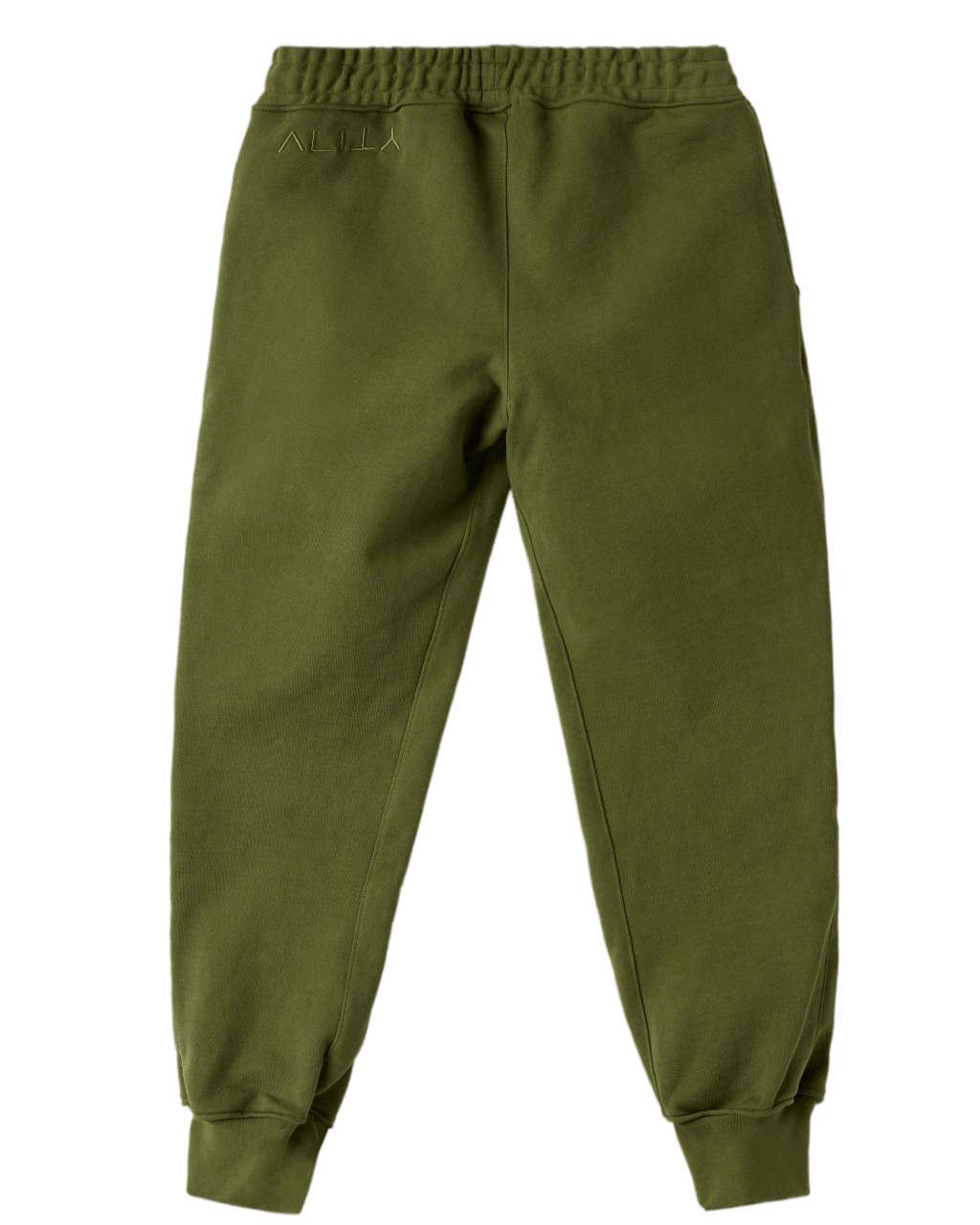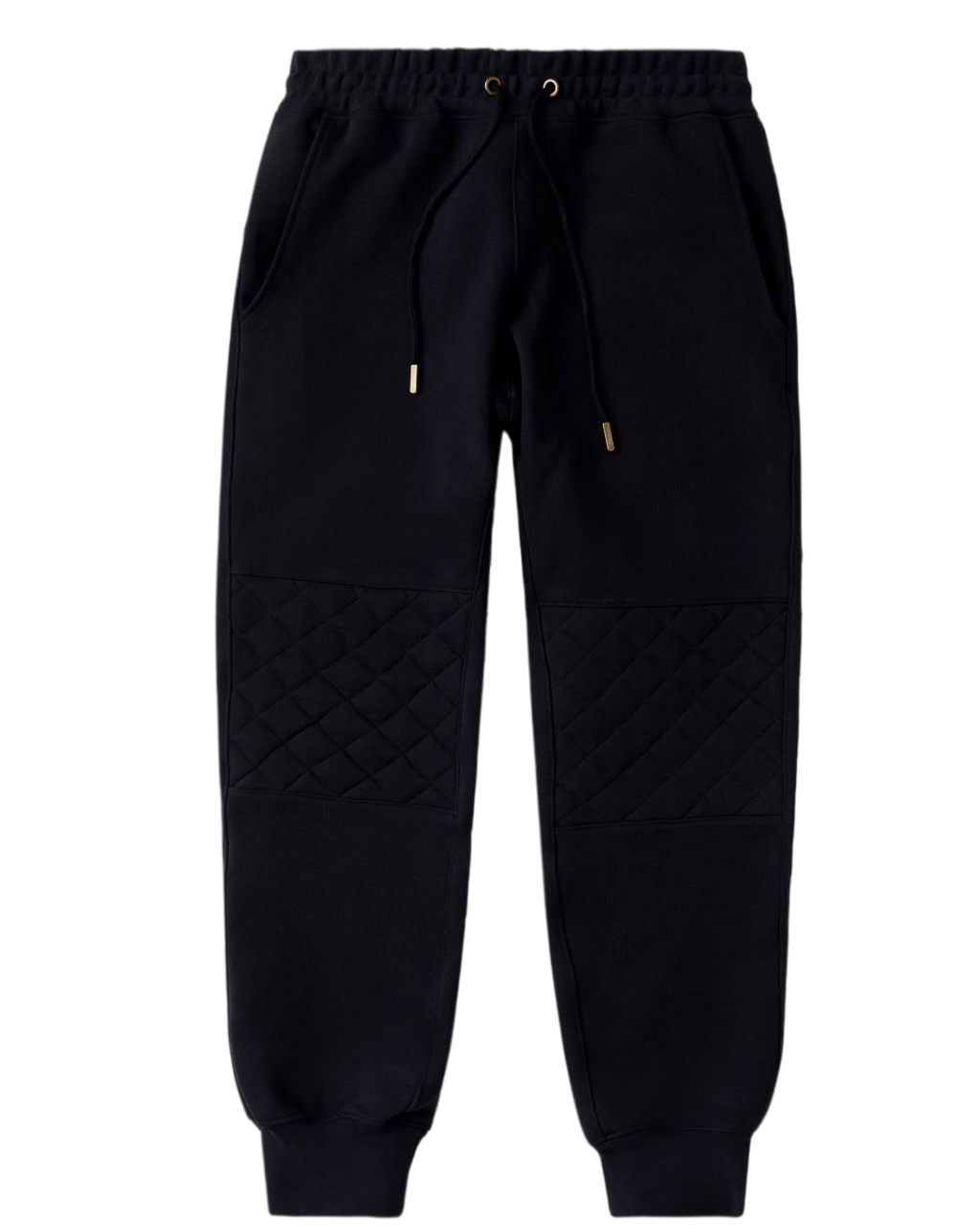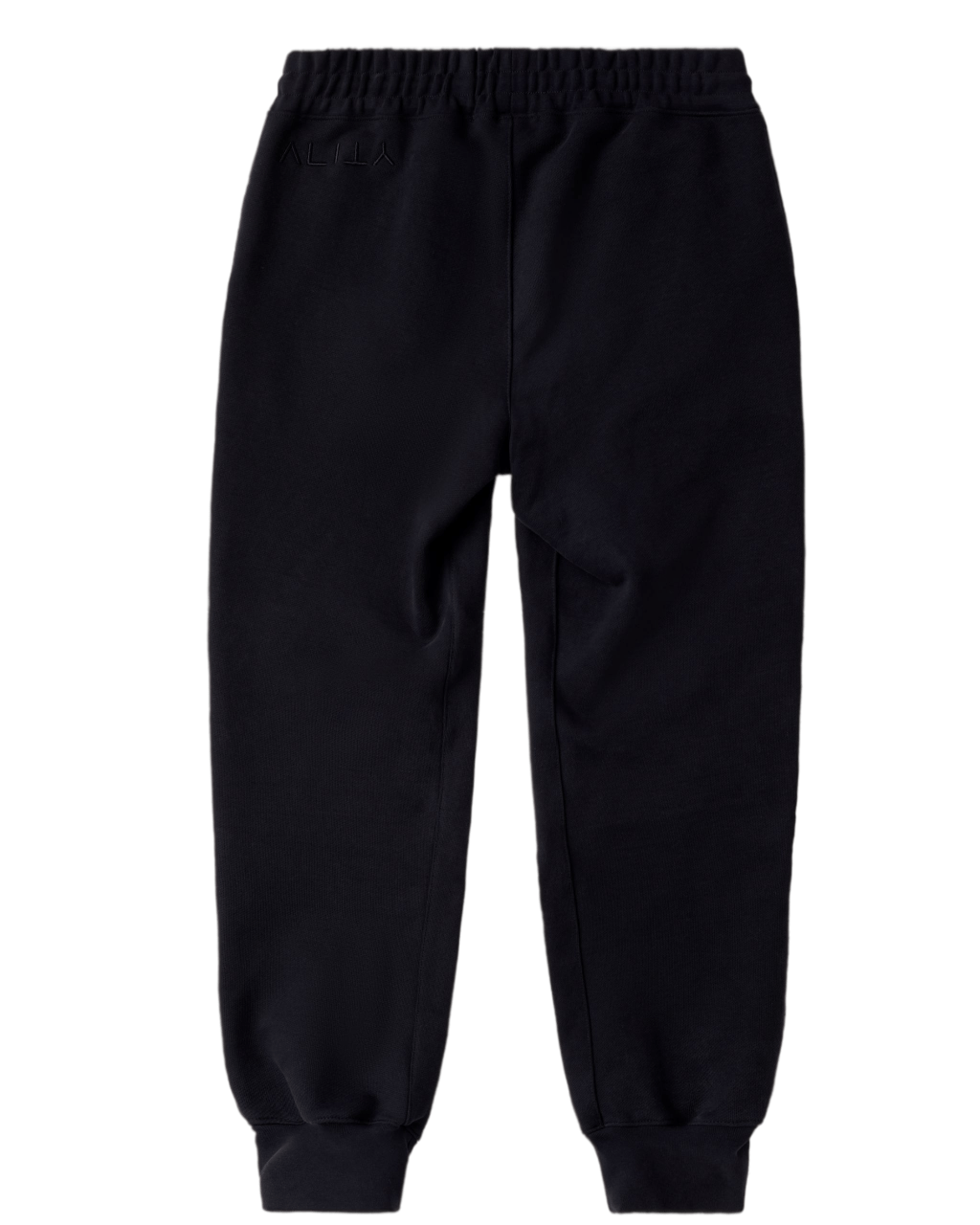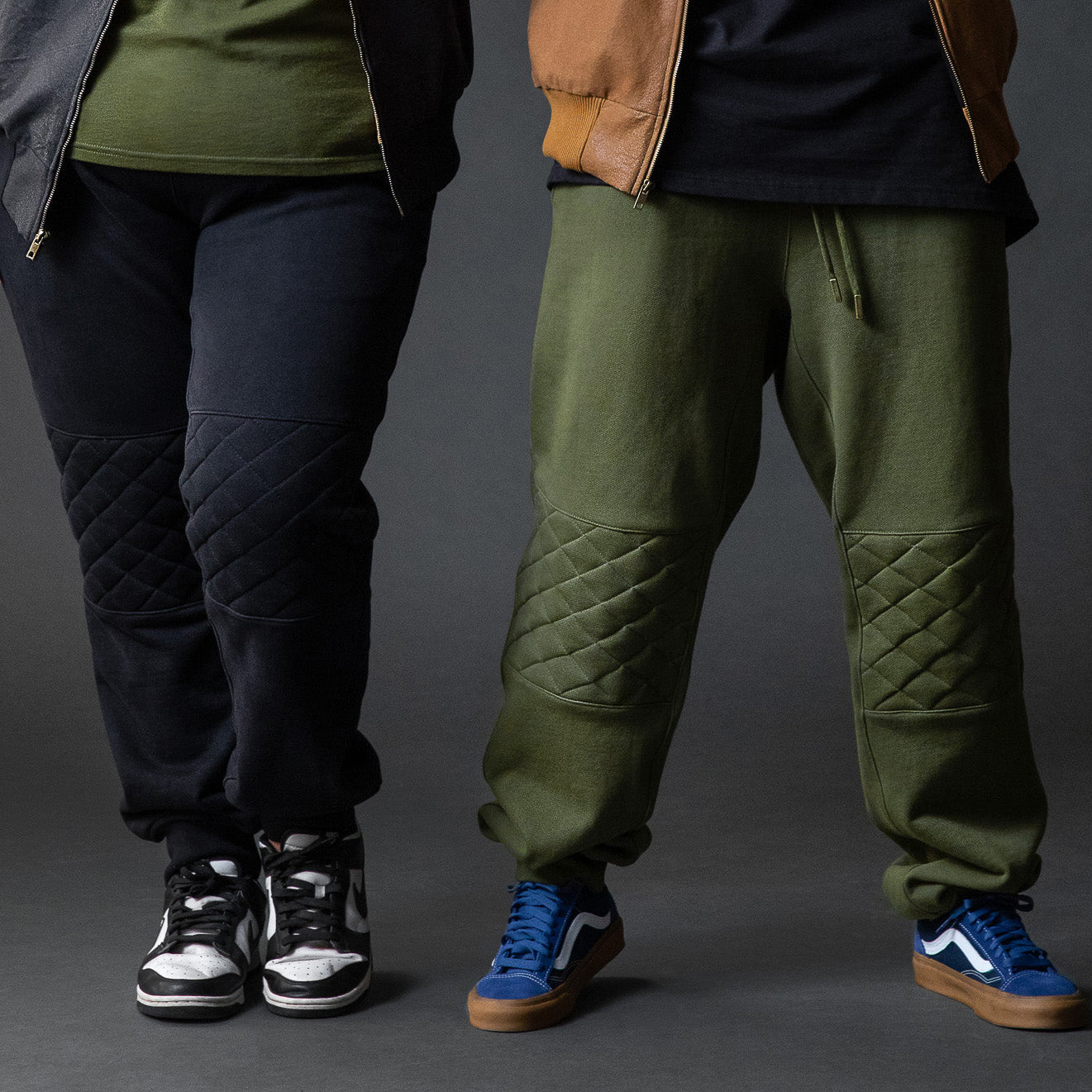 OVERSIZED BY DESIGN.
SIZE DOWN FOR A CLOSER FIT.
FREE SHIPPING IN THE USA.
2 parts comfort, 1 part grit, your moto-inspired joggers without an agenda or fucks to give.
Fabric and feel
THE EDGE OF COMFORT
100% cotton French terry, 17 oz weight, spun in the USA with freedom to roam. Roam around your living room, to the premiere showing of 1,000 Ways to Live Life, or to the corner store and back, Good Vibe joggers pay no tribute to boundaries. Moto-inspired feel, leisure-inspired fit with a bit of quilted cush to the knees and cuff to the ankle.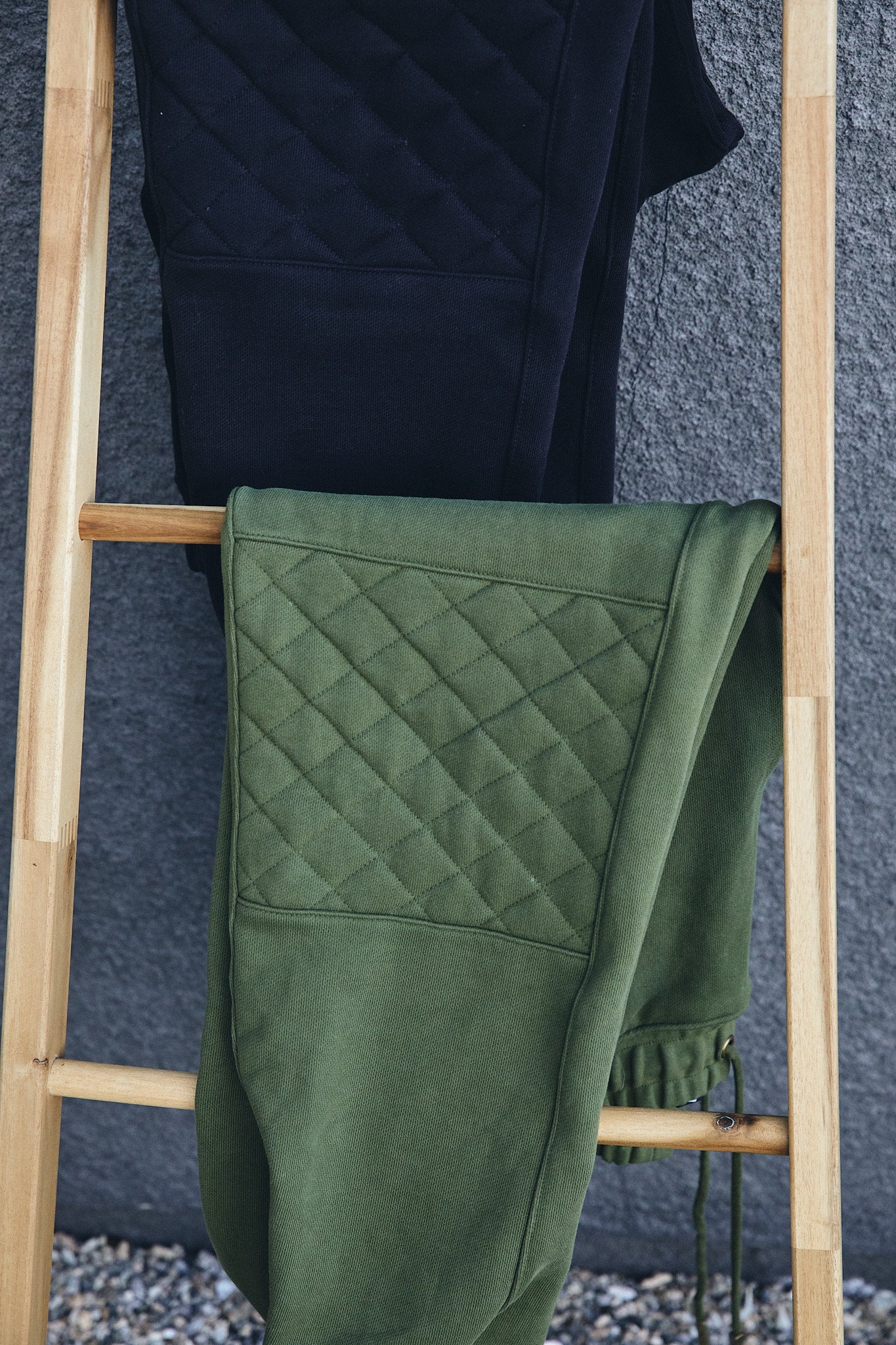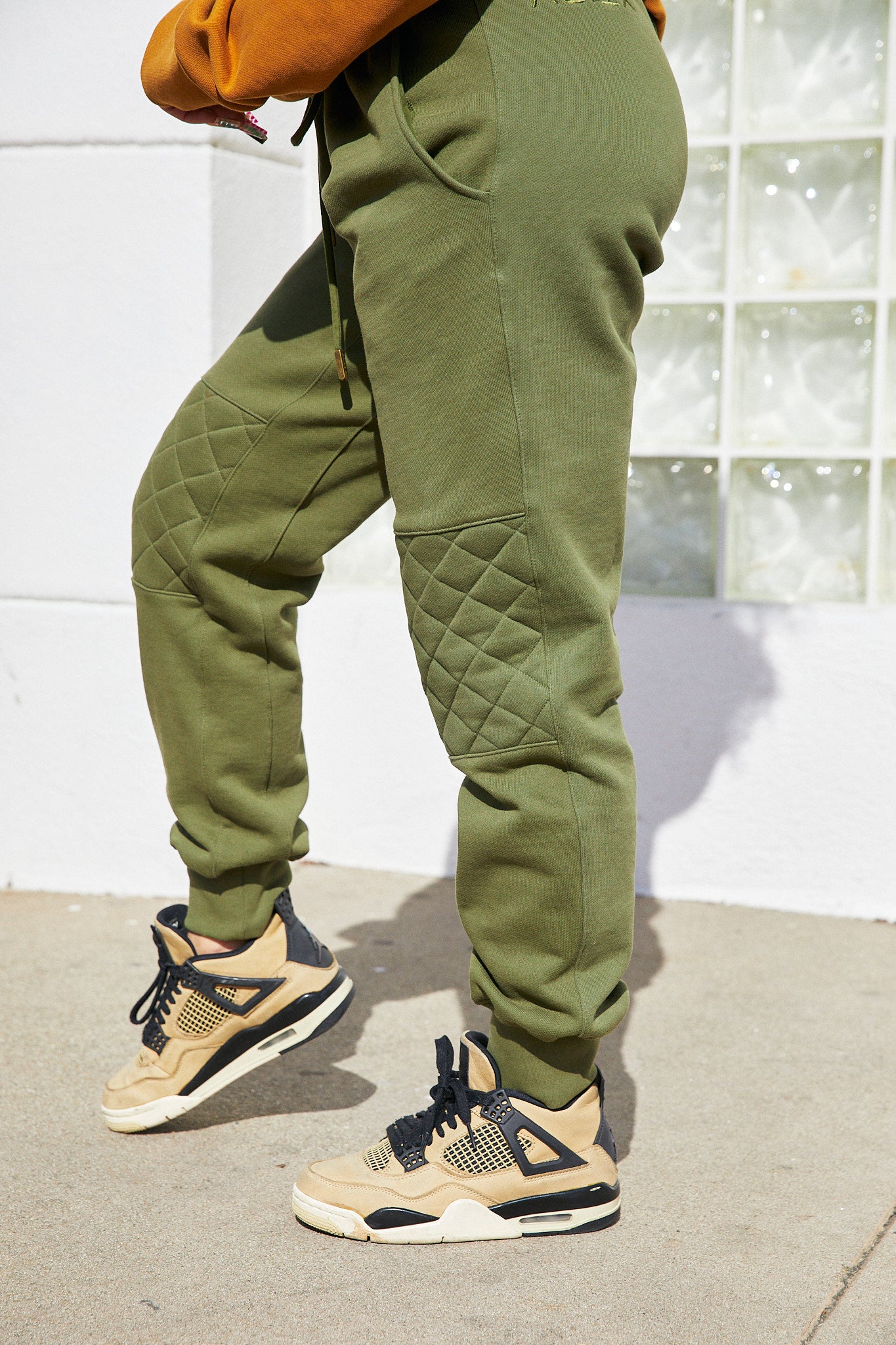 Low-key details
AMPLIFY YOUR VIBE
Comfort never looked so sharp or fit so right. Grabby and confining are words banned from our vocabulary. Proof is in the pudding; a 3-panel stitched waistband to fit above, on, or below the hips, Pima cotton jersey-lined pockets and drawstrings with matching antique brass eyelets and aglets. A subtle color on color top left back embroidered logo to seal the deal.
The backstory
IF TROUSERS WALKED
In a linear world, I run triangle sprints. To meet me is to know me and I reserve the right to transform every day. I wear work shirts from businesses who don't employ me. I huntdown gems on thrift store racks and provoke eye squints in those less traveled souls. I'm your foryer into the very edges of your comfort zone. Go there, step back, go again.