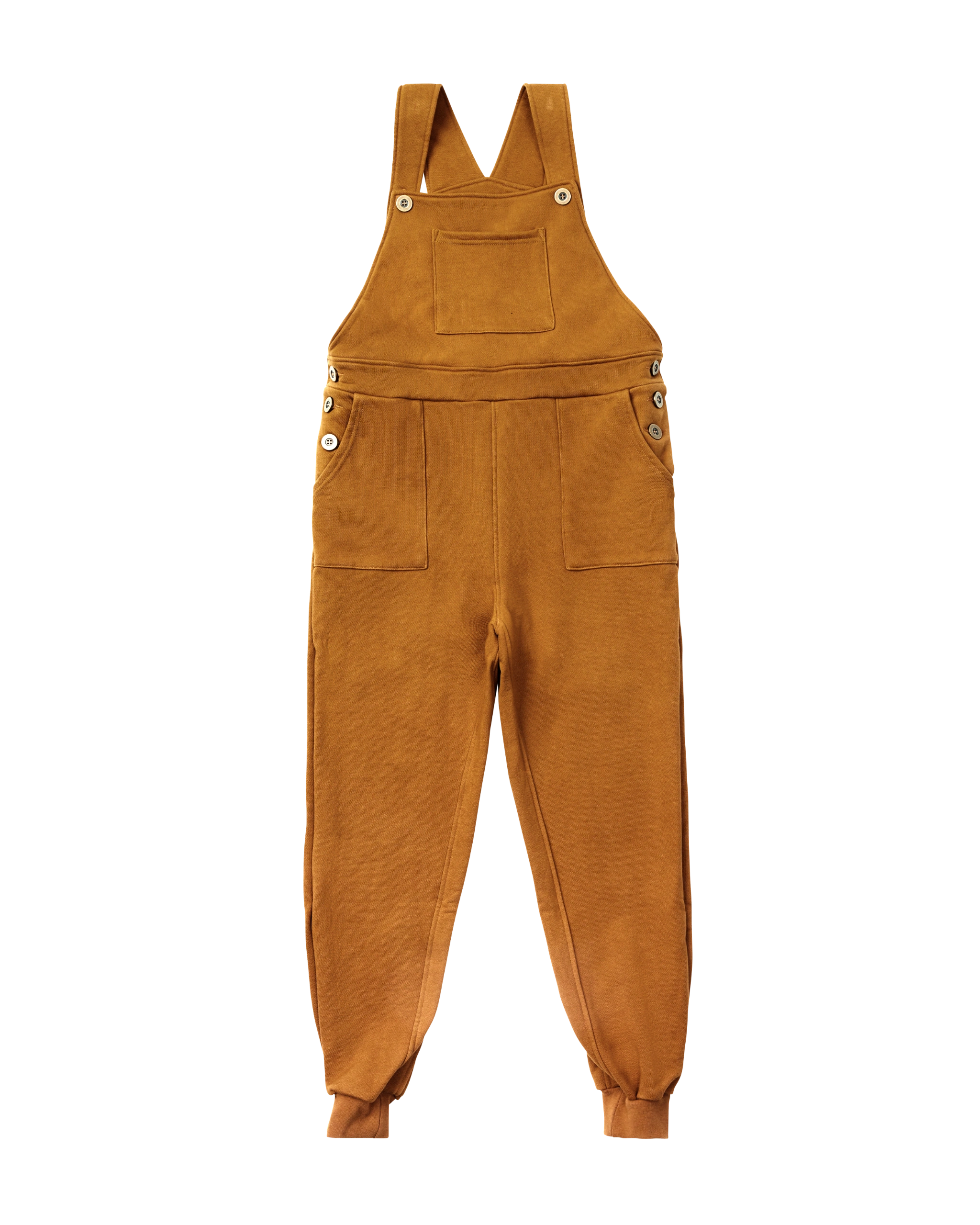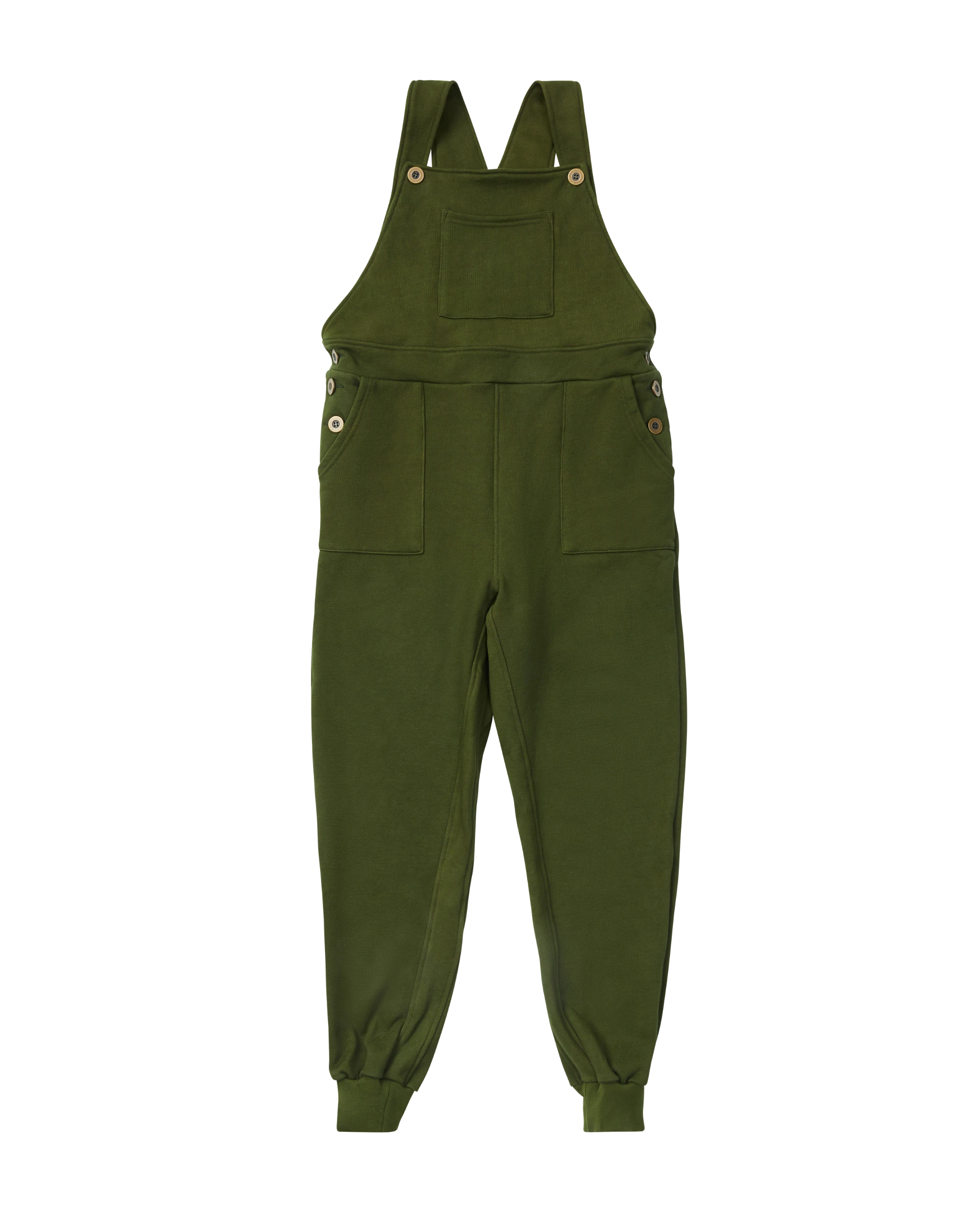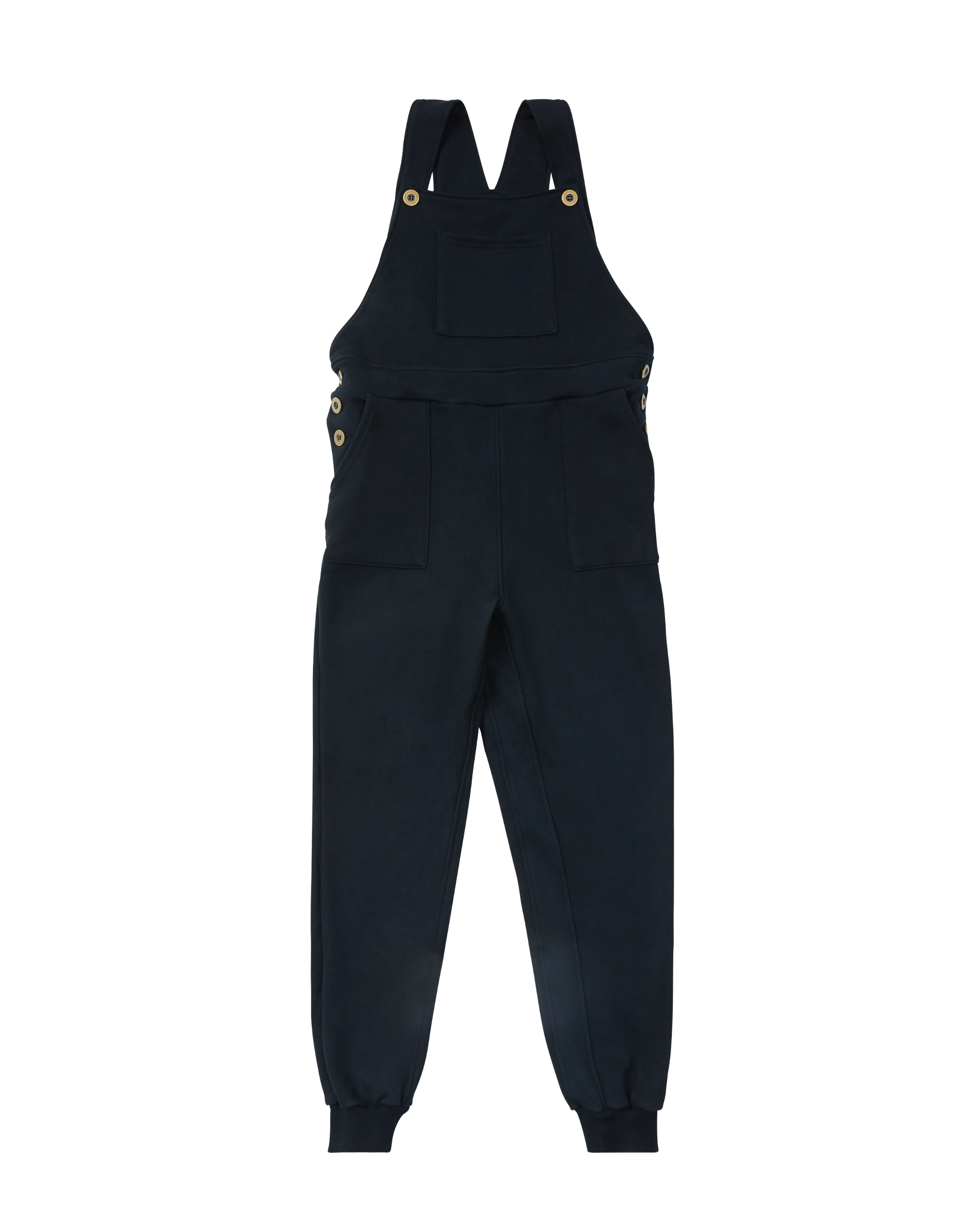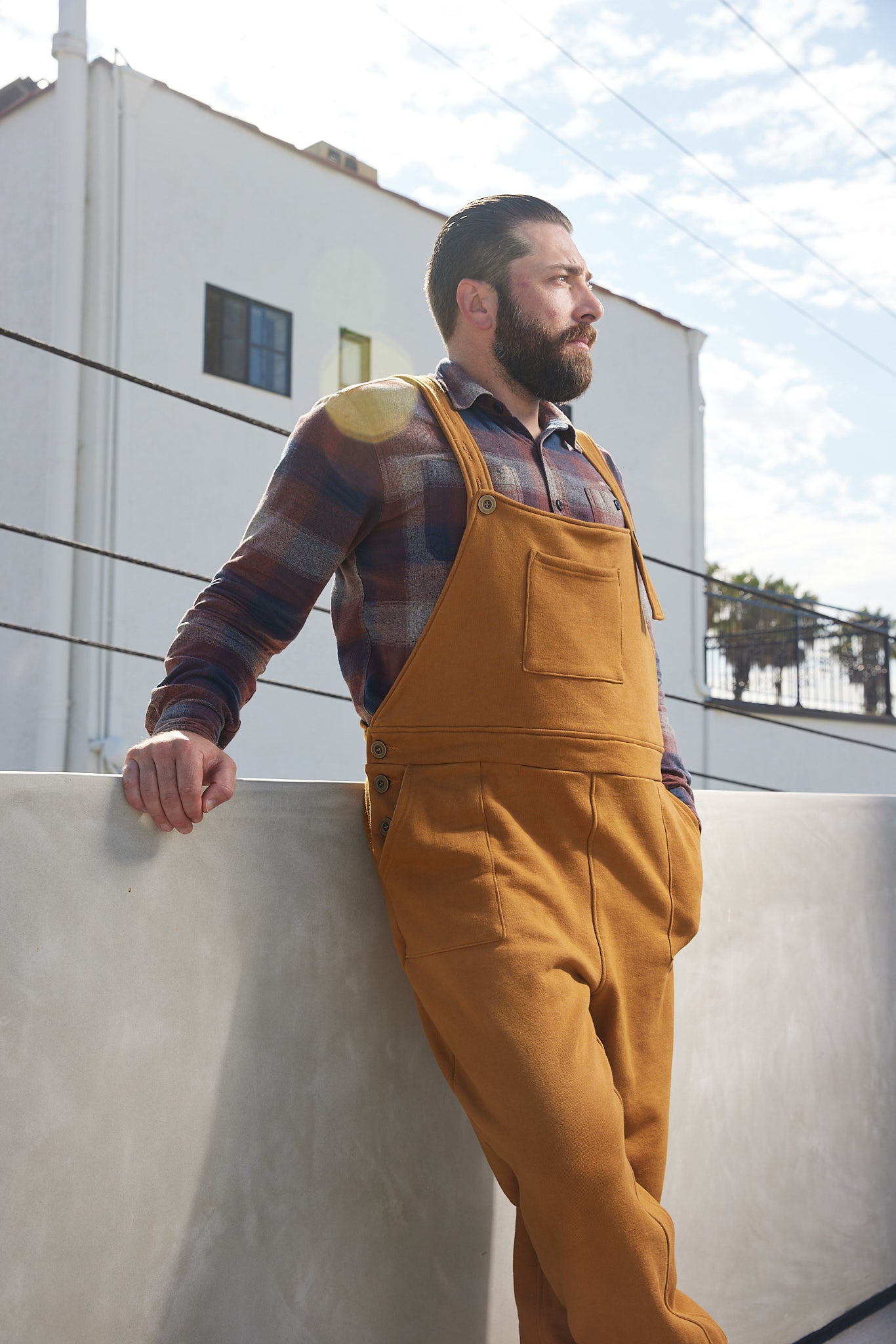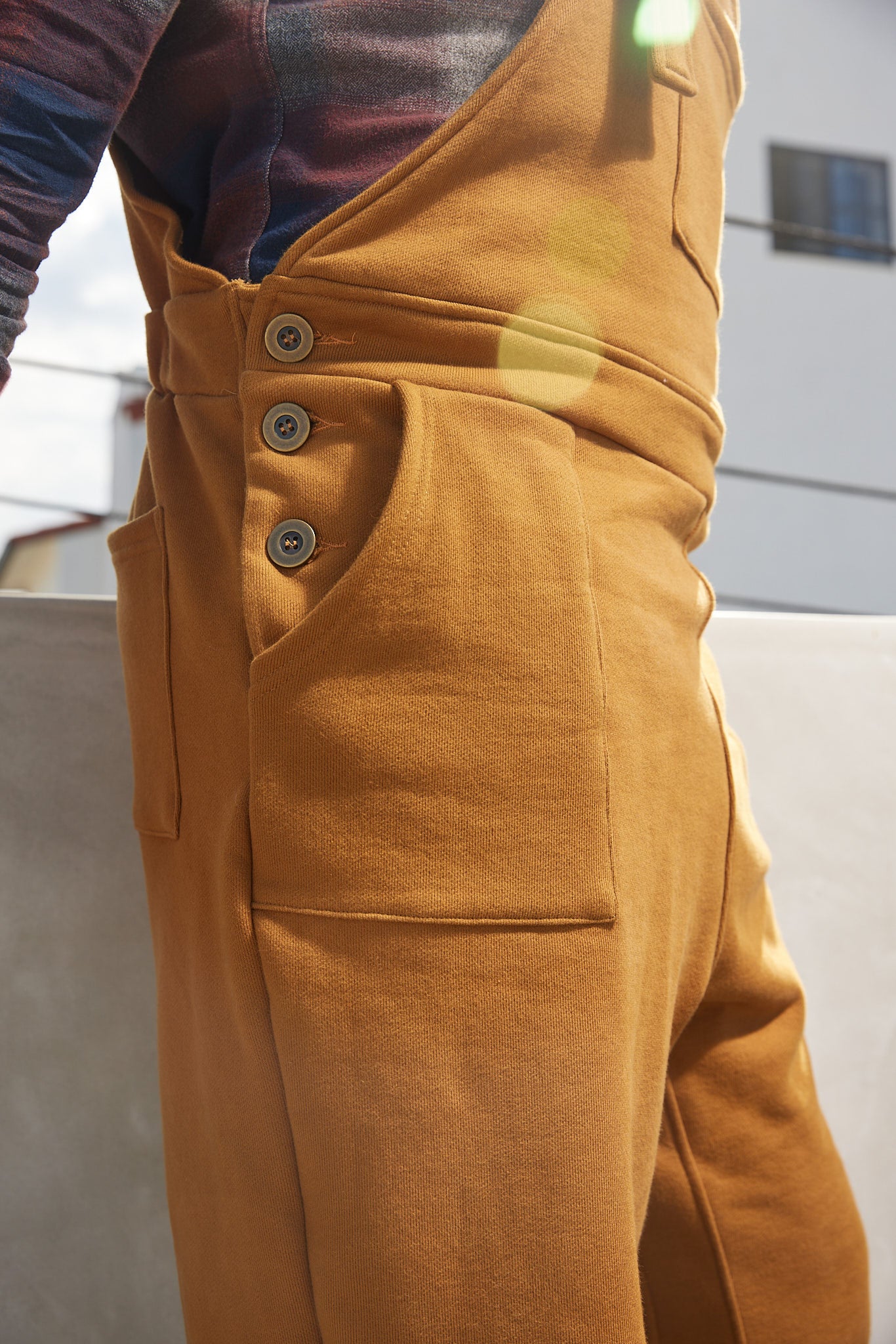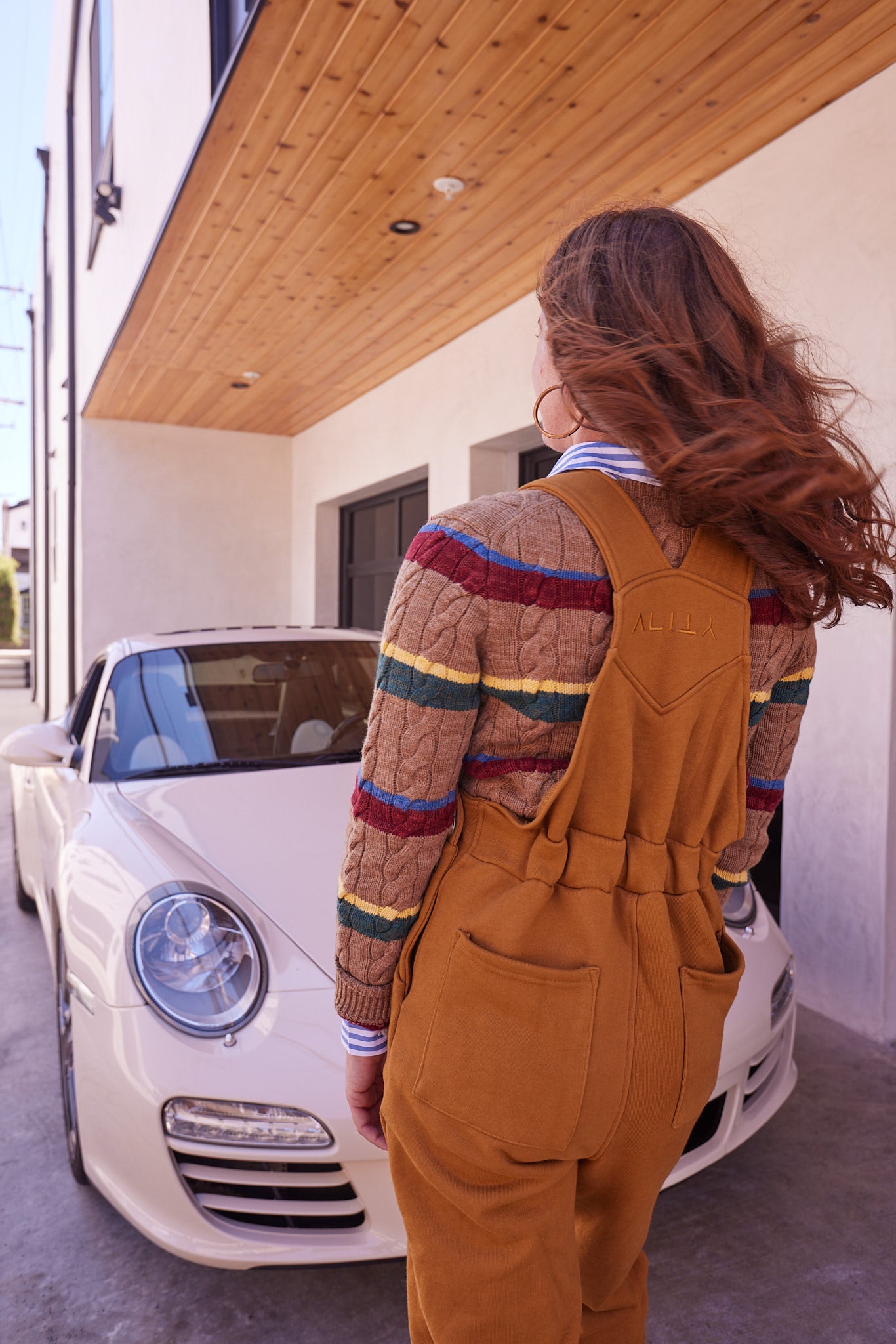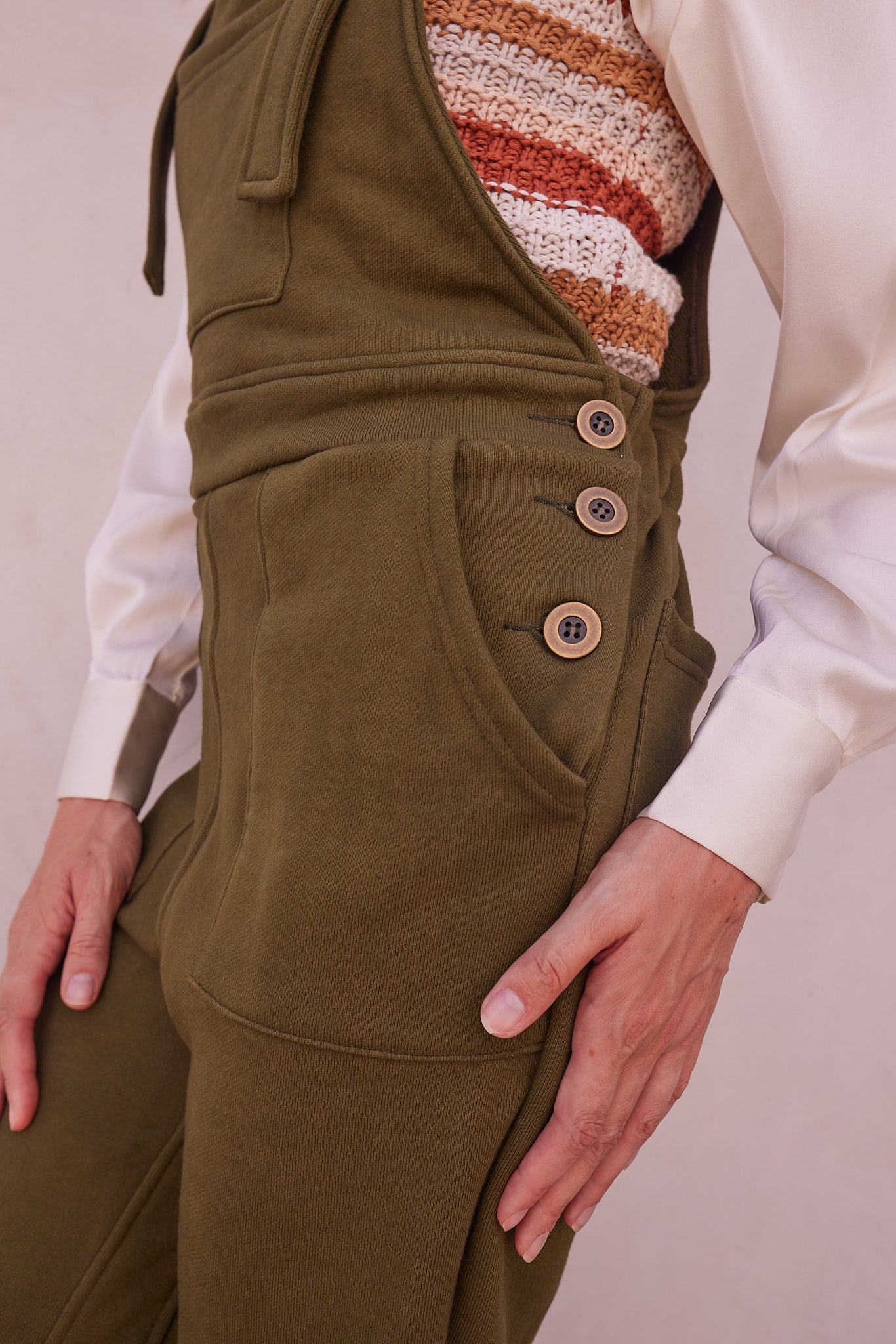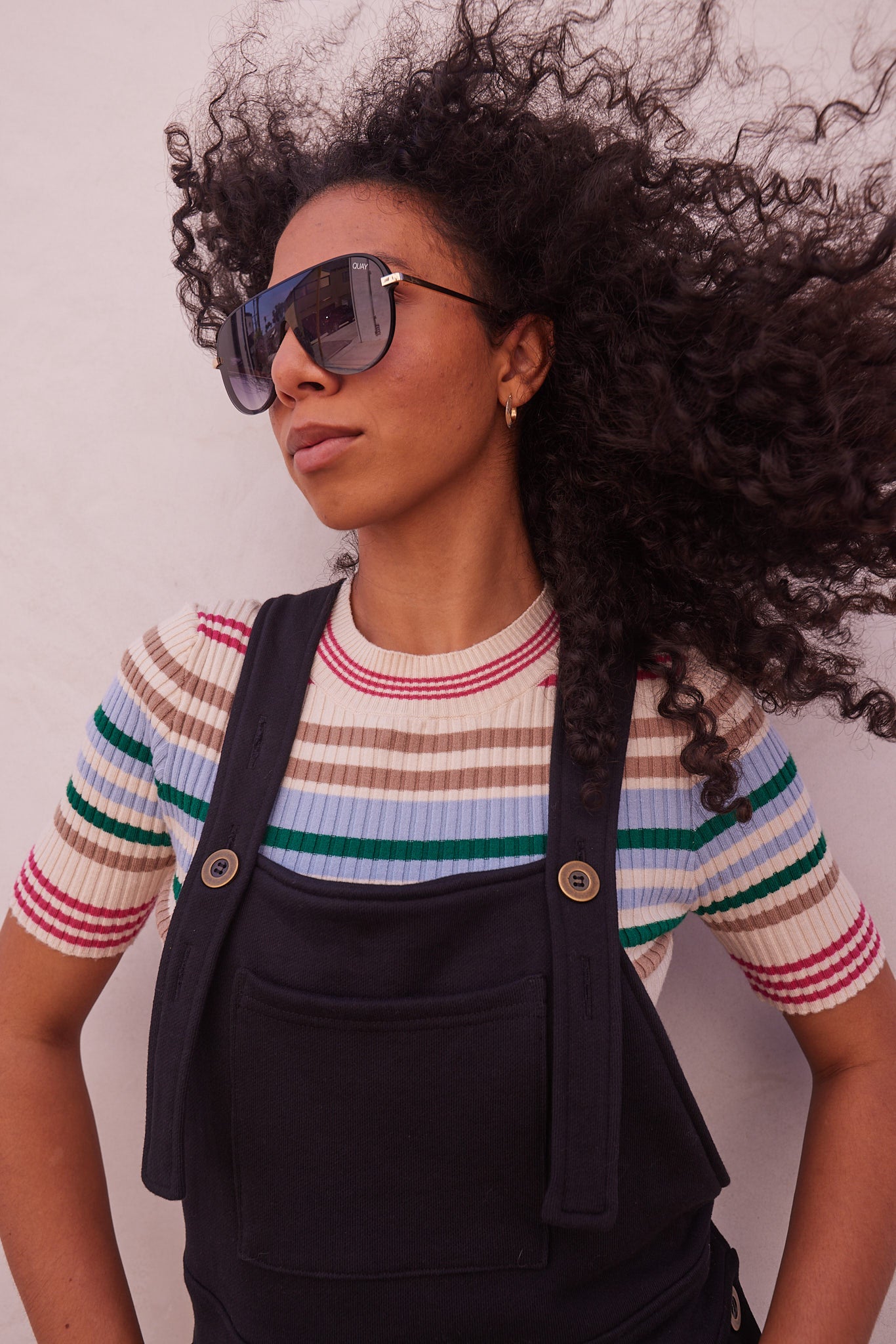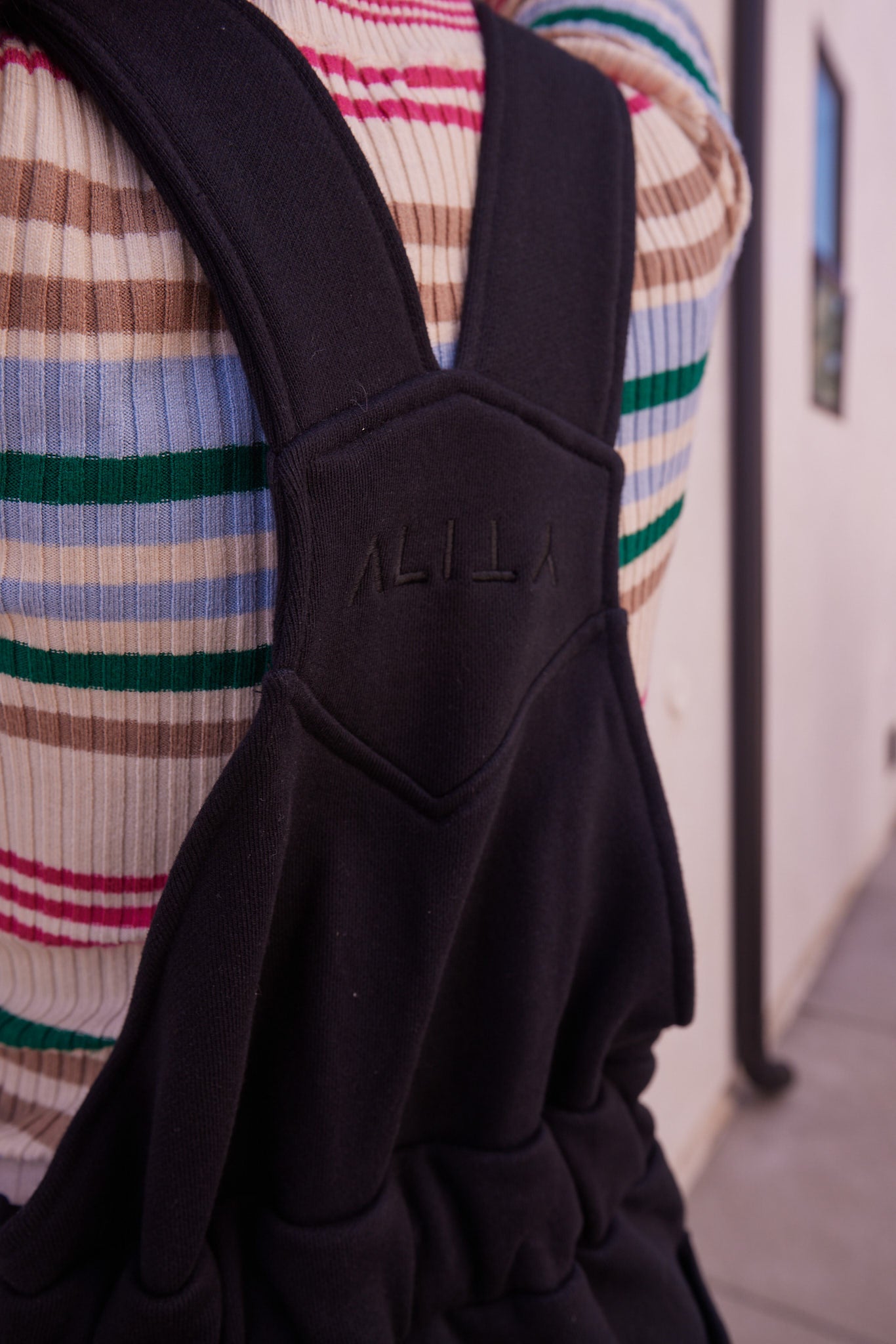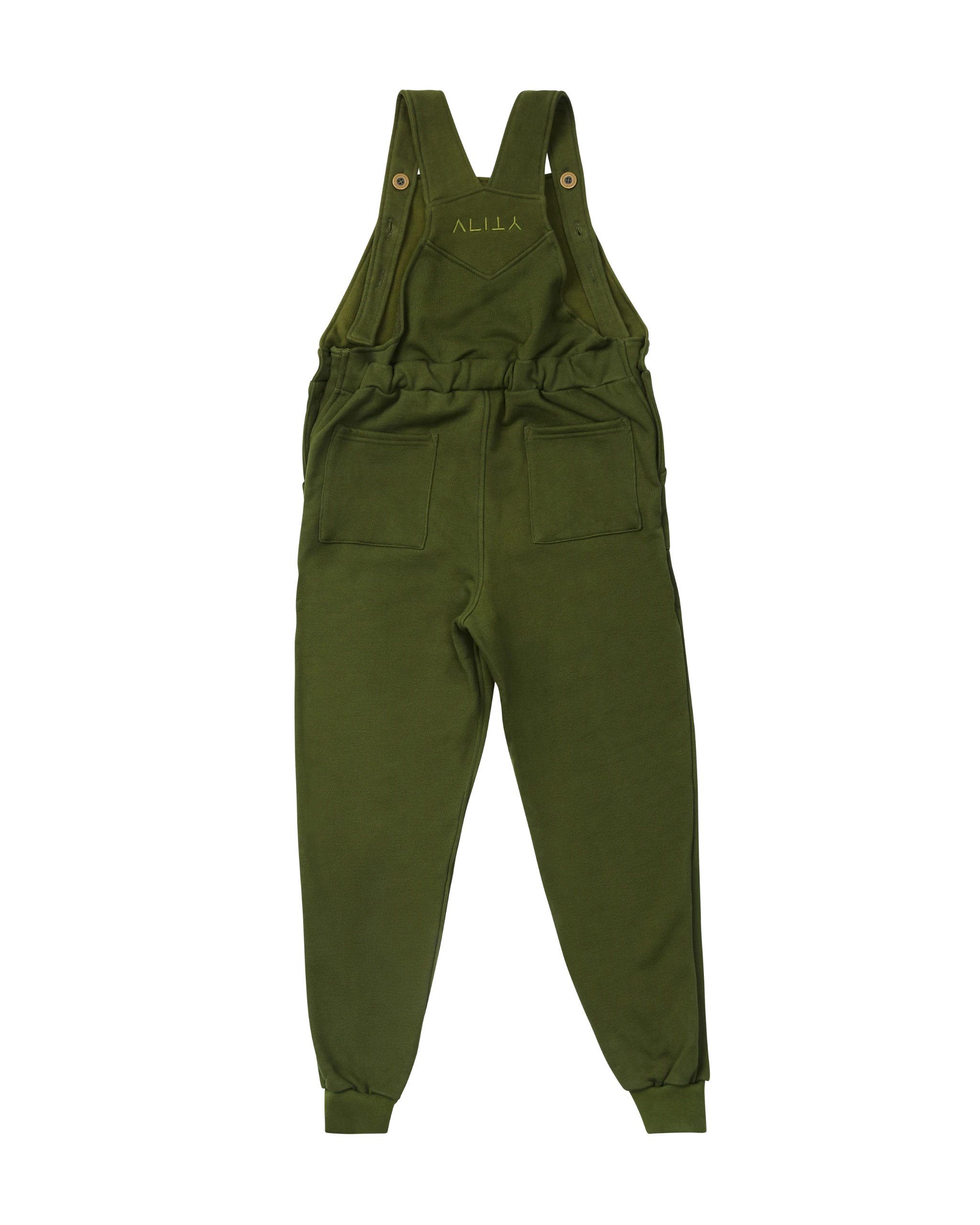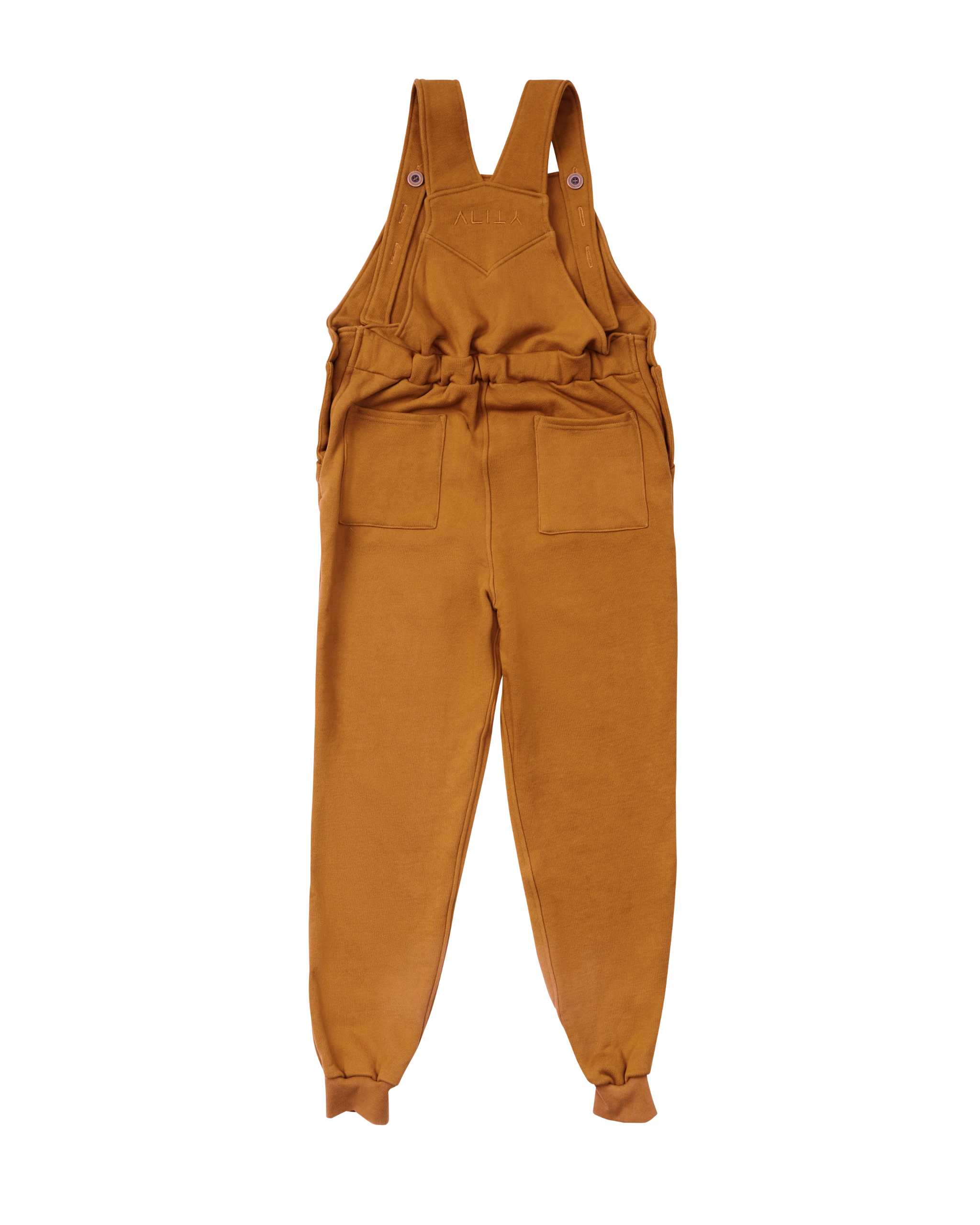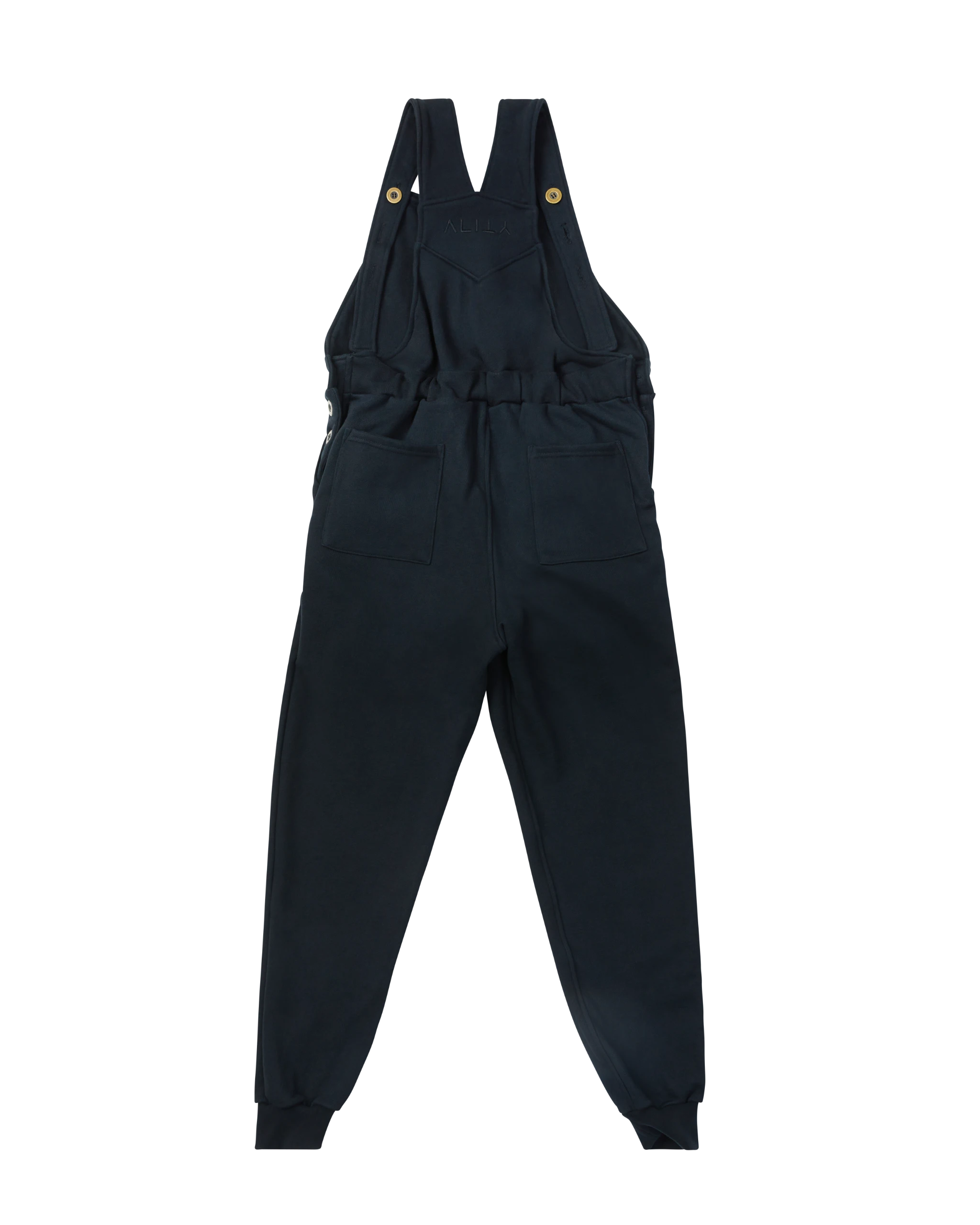 OVERSIZED ON PURPOSE.
SIZE DOWN FOR A CLOSER FIT.
I am who I am by design. Steward to my own estate, head to toe a unique piece of work.
Fabric and feel
You're covered
Jump, rock, and roll in these 100% cotton French terry jogger style overalls. Full-length inseam gusset for a comfortable fit and 17 oz. premium cotton for a durable feel. Featuring an encased elastic waistband, cinched at the back to give a comfortable stretch and styled look. Giddiness guaranteed.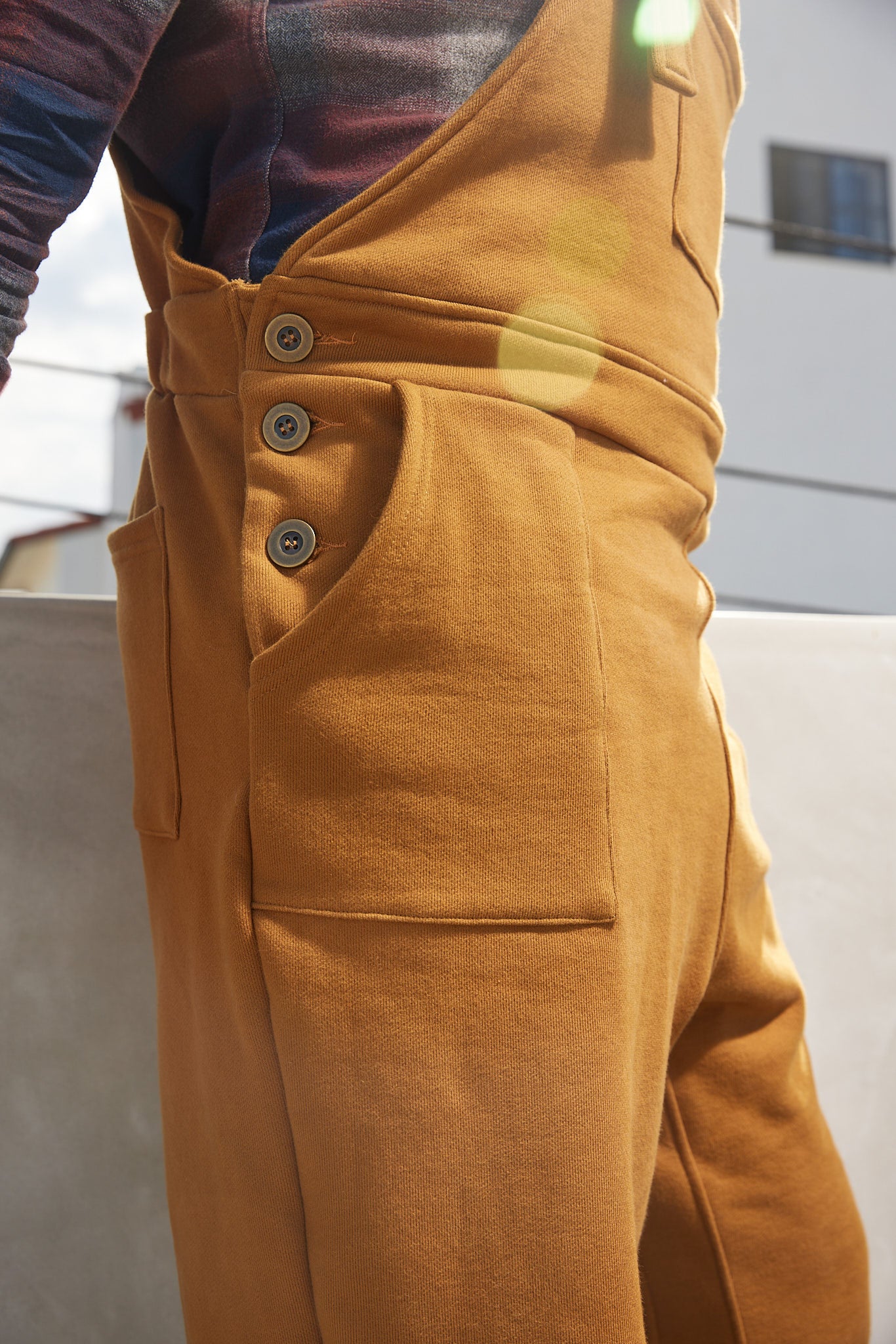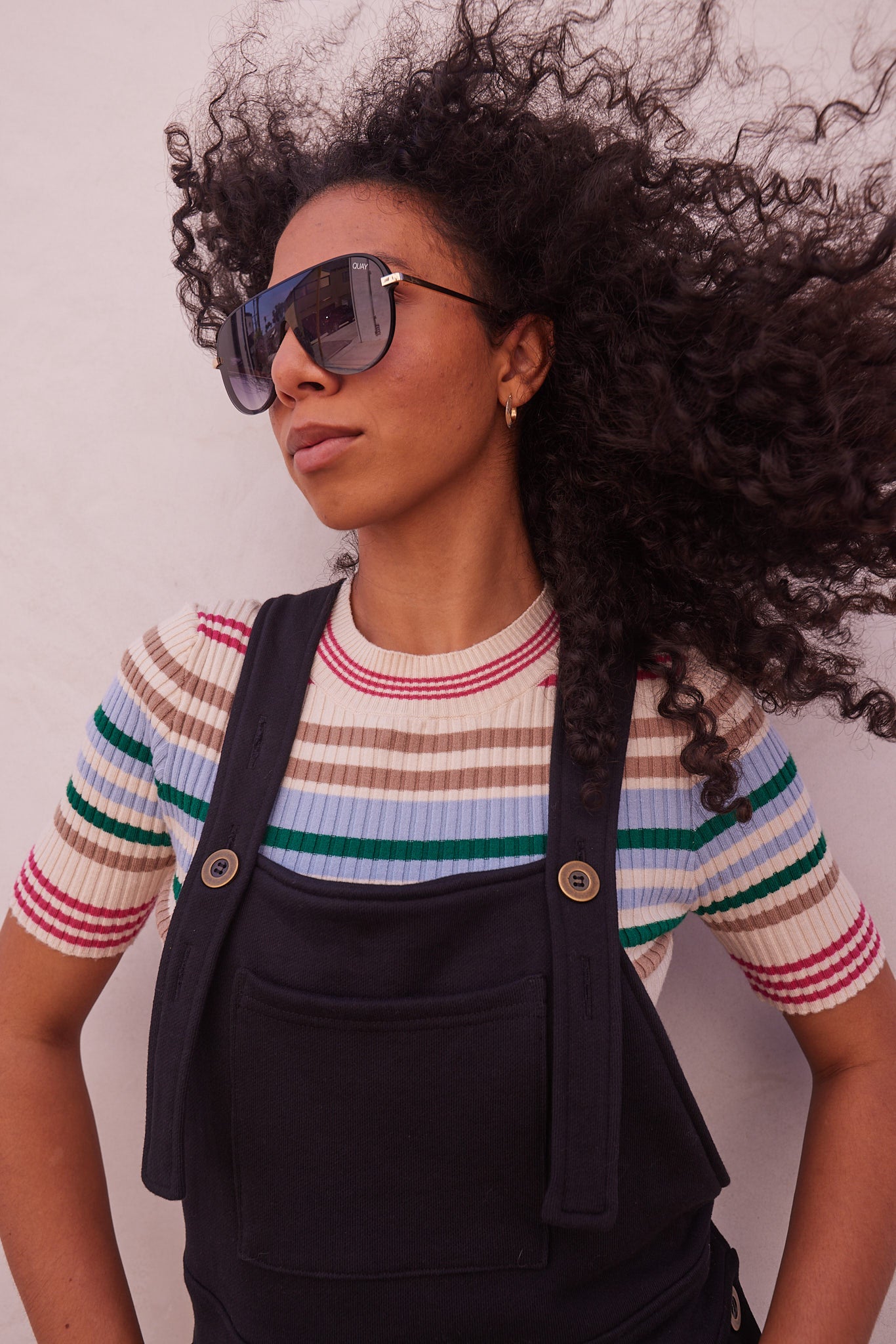 Low-key details
Functional and fun
We poured our hearts into this one-of-a kind statement piece. Functional straps with 3 length options connected by antique brass buttons. We gave you pockets lined in 11 oz. 100% sueded and brushed Pima cotton jersey and pant cuffs in 22 oz. ribbed lining made of 98% cotton and 2% spandex. Topped with our signature color on color embroidered logo along the center back yoke.
The Backstory
Son of the grey-haired man
"Dedicated whole heartedly to our dear friend and one of our earliest supporters, Grayson.

Playdate confirmed. We're meeting at midnight cause we're grown ass adults in a fun-as-fuck outfit. I'm what you wear when you know exactly who you are, and who you are is lighting in a bottle. Spirited. I'm the living embodiment of a good time, warm rain on a summer day, strawberries, pockets full of mischief. "